Bullion.Directory's 'Ask Alice' Series: Adding Physical Gold in an IRA

Bullion.Directory Quick-Read Guides and Articles
By Alice Walker
Investor Relations Manager at Bullion.Directory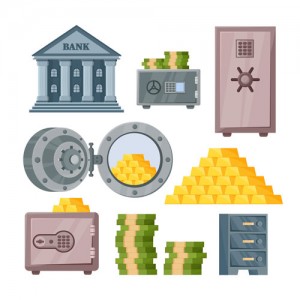 Adding gold to an individual retirement account (IRA) is an increasingly popular way for Americans to save for their retirement, especially during times of financial and geopolitical turmoil.
While traditional IRAs typically invest in stocks, bonds, and mutual funds, a self-directed IRA allows you to hold physical assets, including physical gold and silver.

Once you've decided that gold or silver could be of benefit to your retirement plan, you need to know the following simple steps required to hold physical gold in an IRA:

Choose a self-directed IRA custodian: To hold physical gold in an IRA, you must choose a self-directed IRA custodian that specializes in holding alternative assets. There are many reputable companies that offer self-directed IRA services, and services like Bullion.Directory make your search easier by listing Gold IRA Companies in our directory. Do your research and compare fees and services to find the right one for you.
Set up a self-directed IRA: Once you have selected a Gold IRA specialist, who will work directly with self-directed IRA custodians on your behalf, you will need to set up a self-directed IRA account with them. This process is similar to setting up a traditional IRA and typically involves filling out an application and funding the account with a rollover or contribution.
Purchase the physical gold: Once your self-directed IRA is set up, you can purchase physical gold to hold in the account. The gold must meet the IRS requirements for IRAs, which include a minimum fineness of .995 for gold coins and .9999 for gold bars. If you're uncertain what type of gold to buy, you can ask your Gold IRA Specialist, who will both ensure the metals you buy are in-line with IRS rules but also best match your needs.
Store the gold: Your self-directed IRA custodian will then store the physical gold in a secure depository for you. This ensures that the gold is safe and secure in line with IRS requirements, and it also keeps it separate from your personal assets.
Keep records: It is important to keep accurate records of your self-directed IRA, including the value of your physical gold holdings and any transactions. This will make it easier to track the performance of your investment and report it to the IRS.
What are some of the potential benefits of holding physical gold in an IRA?
Potential for stable increase in returns: Gold has historically held its value well over time and has good potential to increase in value, especially during financial crises, which can lead to increased returns for your IRA.
Diversification: Holding physical gold in an IRA can help diversify your investment portfolio, which can reduce the overall risk of your investments. Because gold typically has an inverse correlation to stock performance, in the event of a stocks downturn or crash, gold tends to rise helping your portfolio maintain it's overall value.
Protection against inflation: Gold as an asset has held its value or purchasing power over time, even during periods of strong inflation. By holding physical gold in an IRA, you can potentially protect your retirement savings from the effects of inflation.
Tangible asset: Unlike stocks or bonds, physical gold is a tangible asset that you can hold and touch. This can provide a sense of security and peace of mind for some investors. While paper assets can drop to zero, gold is unlikely to ever do so.
What are potential drawbacks to holding physical gold in an IRA?
Fees: Holding physical gold in an IRA can be more expensive than traditional investments due to the fees associated with self-directed IRAs and the costs of storing and insuring the gold. Fees and storage costs are typically based on a percentage of the overall value of an investor's holdings, although some companies such as Goldco, Augusta Precious Metals and Birch Gold offer an excellent value fixed annual fee irrespective of amount held.
Price volatility: The price of gold can be volatile in the short term, which could result in significant losses if the price drops. In the long term however gold tends to rise, averaging an annual return of over 10% since 1972, making it an excellent choice inside a long-term vehicle such as an IRA.
Management: Holding physical gold in an IRA requires a level of management and expertise that may not be suitable for all investors. This is why we always recommend working with a Gold IRA specialist.

In conclusion, holding physical gold in an IRA can be a smart investment option for those who are looking to diversify their portfolio, build in long-term gains and potentially protect their retirement savings from inflation. However, as always, it is important to carefully consider the potential benefits and drawbacks before making a decision and to seek the advice of a financial advisor.


View our Gold IRA Specialist Listings
Visit our Top Rated Gold IRA Company
Choose From Our Top Free Gold IRA Investor Kits