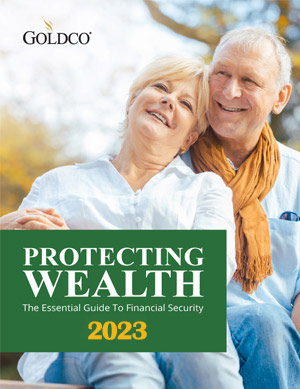 The 2023 Protecting Wealth Kit
(FREE)
Our favorite guide to gold and silver's use as wealth preserving assets, the Protecting Wealth Kit for 2023 includes a physical guide (complete with free shipping), video and audio guides.
Heavily focused on tax-advantaged investments, the guide clearly demonstrates IRS 'loopholes' where investment in precious metals can help investors allow for market uncertainties while being legally compliant with current tax laws.
Suitable for both new and experienced investors, this investor kit should be considered a must-have for anyone investing over $100,000 in precious metals.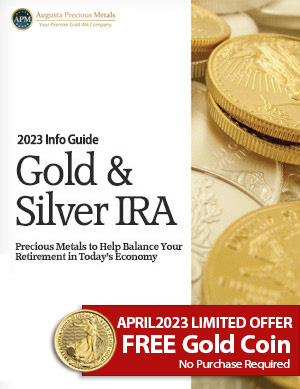 Gold & Silver IRA Guide + Gold Coin
(FREE)
Another first-class Gold IRA guide from Augusta Precious Metals, the 2023 edition covers recent updates to rules and new methods to best take advantage of IRS-approved tax efficiencies.
Written without the hype and fearmongering present in many Gold IRA Guides, Augusta's 2023 offering presents little-known facts clearly and honestly with an easy to follow transparency we've come to expect from America's most trusted IRA specialists.
Best suited to new Gold IRA investors, the guide covers both IRA/401k rollovers and transfers.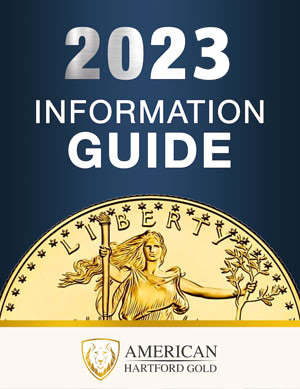 2023 Precious Metals Information Guide
(FREE)
American Hartford's free PDF download provides an excellent overall market guide suitable for investors looking to get started with Precious Metals.
Augusta are diversification specialists and their recommended use of gold as a portfolio balancing tool and market hedge is very well explained in their guide with clear examples and simple easy-to-follow steps for tax-advantaged buying.
We highly recommend this as a general guide to precious metals investing either inside or out of a retirement plan.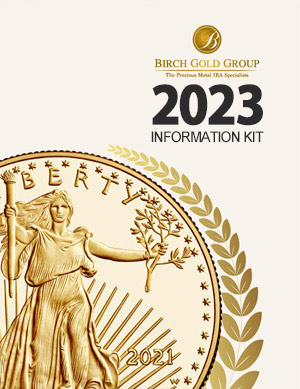 2023 Metals Information Kit
(FREE)
Birch Gold Group's free PDF download is compact and concise weighing in at only 20 pages, and offers an excellent primer for investors starting out in Precious Metals.
Like Augusta, Birch specialize in Gold IRAs however this information is equally useful both for IRAs and any other investment portfolio – where the investor is looking to diversify and balance their investments ahead of market difficulties.
For investors looking for a quick but well written primer on the US precious metals market, this is hard to beat.
Free Video Guides