Why advertise with Bullion.Directory?
Visitors to Bullion.Directory are are in mid-high income groups, principally US and UK based, and actively involved in, or looking to begin investing in precious metals.
We see the full spectrum of investor types from the seasoned expert looking for a low premium buy, through IRA and SIPP (precious metals retirement planing) investors to those new to physical bullion conducting pre-purchase research and due diligence.
Our detailed site statistics show very high levels of engagement, with an exceptionally low bounce rate, averaging 10 page views per visit and with excellent visitor return ratios.
In other words our visitors stick around and keep coming back – allowing you every opportunity to connect with your target demographic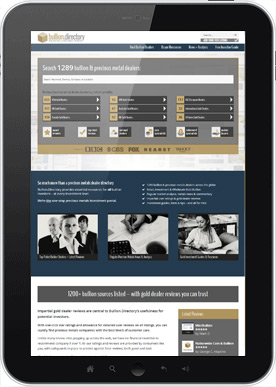 NEW AD FORMAT: Low Cost CPC and CPA Advertising
Need targeted traffic where you only pay when someone vists your site or fills in your form?
Bullion.Directory has introduced header, sidebar and footer ad slots on a Cost Per Click or a Cost Per Action basis. With market-beating prices as low as $1 per click or $5 per form submission, they're one of the best value precious metals ad slots on the web.
For more details contact Alison Macdonald Contact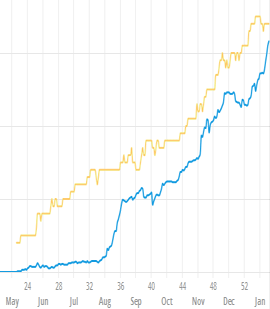 Site Overview:
Bullion.Directory launched May 30, 2014 into the highly competitive precious metals investment marketplace.
From an initial soft launch, through rapid growth, focus has always been on building a quality resource with content designed to maximise organic and referral traffic, site stickiness and return visitor numbers.
With a constantly growing inventory of free listings and in-house technical analysts providing daily market updates, commentary and news, our key traffic sources, organic search and social sharing began delivering highly-focussed visitors from month one.
Traffic continues to grow monthly as new content ranks for an increasing set of precious metals terms.

In 2021 we will be aggressively growing our reach with new directory sections and targeted content designed to deliver valuable "buyer" traffic to your offer.
Site Statistics:
(Audited figures, taken from three independent sources 17 June 2020 – 17 July 2020)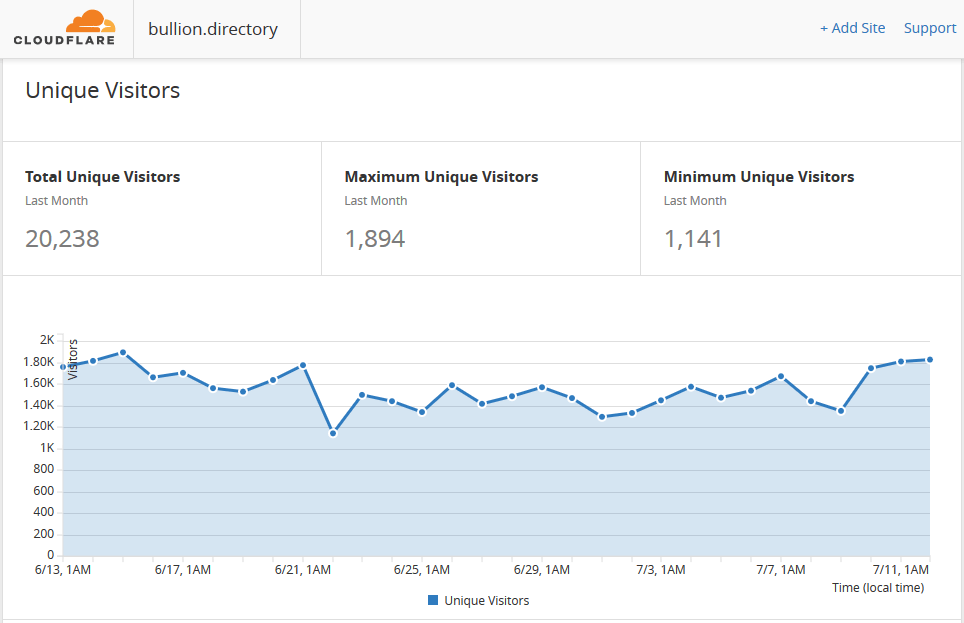 Traffic Overview
Unique Visitors/month: 20,238
Visits/month:67,759
Bounce Rate: 10.8%
Avg. Visit Duration: 11m 14s
Pages/visit: 10
USA: 379,717 pageviews / mo
UK: 78,441 pageviews / mo
Canada: 30,468 pageviews / mo
Australia: 10,127 pageviews / mo
UAE: 21,221 pageviews / mo
Advertising Opportunities:

Sponsorship:
Bullion.Directory provides site-wide and section specific sponsorship opportunities.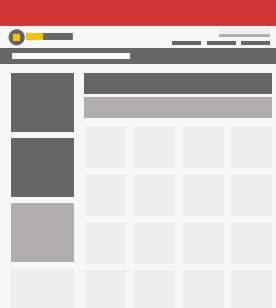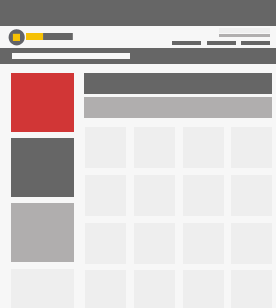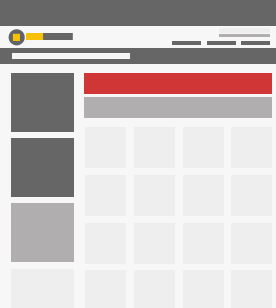 Sponsors can add image banners, HTML banners and HTML lead-generation forms in site side-bars, section tops and for site-wide sponsors in the site header and footer locations.
Sections available for sponsorship:
USA directory
USA individual states
Canada directory
Canada individual provinces
UK directory
UK individual regions
UAE directory
UAE individual Emirates
Australia directory
Australia individual territories
News
Price Charts
Resources – Links
Resources – Glossary
Gold retirement sections
Further opportunity exists to create co-branded advertorial pages (sponsored pages) allowing for a soft pre-sell, or to qualify visitors as suitable for your offer.
Sponsorship investment will vary depending on the scale of section being sponsored, the traffic volume and commercial intent of each section.
Sponsorship is for a minimum of 6 months, with existing sponsors being given first refusal on any extension up to 1 year maximum.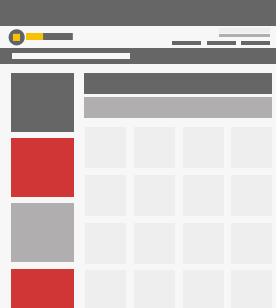 Banner Ads:
Image and HTML banners are available throughout the site, from an individual page, to a section. Banner ads will be shown below sponsors in side bars and offer an excellent entry point to advertising with Bullion.Directory.
Artwork can be produced in-house and custom locations can be created subject to minimum runs.
Alternatively, advertisers are able to target Bullion.Directory using the Google AdSense platform, with our site displaying responsive text and image ads in limited section sidebars, article headings and the sitewide pre-footer location.
Contact us today to discuss low-cost advertising opportunities at Bullion.Directory
Please note: To retain impartiality, sponsors will not receive any special treatment over and above being listed ahead of other companies in the directory, i.e. we will not treat reviews for sponsors and non-sponsors any differently.