The Bullion.Directory Guide to Gold Affiliate Programs 2022
Gold Affiliate Programs are seeing a growing number of financial bloggers and website owners earn hundreds or even thousands of dollars in additional monthly income promoting gold dealers and gold investment programs.
For some of the most successful webmasters where five and six figure dollar amounts have become a regular monthly paycheck – gold bullion affiliate programs have literally changed lives.

Alison Macdonald takes a detailed look at the gold affiliate market for those of us looking to earn more from our on-line presence and examines how best to replicate a super-affiliate's success:
The why, the what and the how.
This guide looks at an alternate way to profit from gold, without buying a single ounce of the yellow metal.
It examines the need for gold affiliate programs, explains what gold affiliate programs are, looks under the bonnet at how gold affiliate programs work, details the different types of gold affiliate programs available, lists 41 different programs currently open and then finally examines a couple of the programs to see if they live up to the hype.
Best-Rated Gold Affiliate Programs for October 2022:
Click buttons for further details on each program
Gold Affiliates: Why, What and How?
There's a new way to make money from precious metals. It doesn't involve buying and selling, there are no rare coins involved and you don't need to trade the markets or sort through small change looking for silver dollars.
I'm talking about Gold Affiliate Programs – where third parties just like you are paid by gold companies to promote their services for a nice cash reward.
You don't carry any inventory to become a gold affiliate and getting started is usually free – although an interest in precious metals and a willingess to learn a few tricks certainly helps.
If earning money promoting precious metals sounds interesting, then you're not alone. A growing number of goldbugs are earning extra income and in some cases life-changing amounts as gold affiliates.
In theory all you need is access to a computer, a little subject knowledge and untold riches await. At least so the hype suggests…
Why The Need For Gold Affiliate Programs?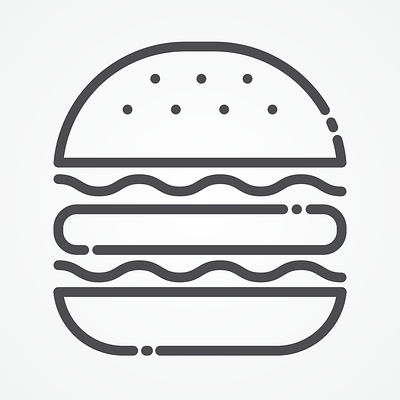 There is a common misconception that gold dealers make a fortune, perhaps due to bullion being what most would consider a "big-ticket" item. However the sad truth is that in a highly competitive market the dealer's markup (or premium) on a product like a 1oz silver coin is smaller than you'd pay on a burger, or your daily caffeine fix.
In short, dealers can see massive turnover for a small profit.
The precious metals marketplace is now one of the most competitive verticals on the web, where thousands of coin and bullion dealers are fighting for an ever more web-savvy customer.
This competition pushes up advertising costs where dealers bid to have their website appear in search results. This means metals retailers can easily be spending over $30 for a single "click" on a search engine results page. That's $30 to have one visitor come to their website – whether that visitor buys, stays for a minute, or clicks away within seconds.
After the click – the money is gone. The dealer isn't buying an outcome, just a click… and the clicks soon mount up.
If the dealer in question hasn't made their website compelling enough, or easy to use, or pretty, or the user just decides that for whatever reason they've got better things to do, it won't take long until these click costs mount and the dealer struggles to stay profitable.
The smartest gold dealers decided to make a change, to remove this front-loaded expense from their side of the business.
They looked to the most competitive areas of the web – online dating, adult entertainment and "get rich quick opportunities" and seeing what these aggressively competitive industries were doing to stay profitable – copied them.
The result was the birth of Gold Affiliate Programs
What IS a Gold Affiliate Program?
Essentially a gold affiliate acts as a commission agent for a dealer. The affiliate sends visitors to a dealer's website and if these visitors buy something the dealer pays the affiliate a fixed fee or a percentage.
The dealer no longer has to pay up front for clicks who may or may not do anything.
Instead the whole problem of getting visitors to their gold site becomes someone else's concern.
And it's in that same someone else's best interest to send the right visitor, already pre-sold on the idea of buying from the dealer. If that someone else is good at their job, by the time the visitor arrives on the gold dealer's website they're simply looking for the buy button.
The gold dealer doesn't pay to advertise and doesn't buy clicks based on hope. Instead – he or she should be receiving a constant flow of hungry, targeted, eager gold fans already pre-disposed to part with their cash.
Once the gold has been bought and the money is deposited safely in the company account, then and only then does the dealer pay the affiliate their $30 or their 1%, or whatever the rate agreed in the gold affiliate program.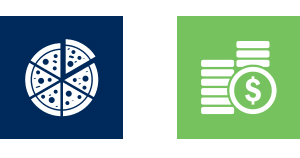 The dealer gets new business in volume, paying the affiliate a small fee off the back end. The better the affiliates, the more business the dealer receives – and all with no front-loaded risk or expense. As far as the dealer is concerned it truly is a win-win situation.
How do Gold Affiliate Programs Work?
Bullion dealers have a choice – they can manage the affiliate program themselves in-house, or they can outsource to a specialist affiliate management team or an affiliate network.
However a willing gold dealer looking to run their own program needs to know that managing any type of affiliate program can be an incredibly complex task.
All parts of every transaction – from the first click on an affiliate's link through a history of repeat visits to the dealer's website and eventual purchase of precious metals need detailed tracking and analysis to ensure gold affiliates are properly compensated for their efforts.
Seasoned affiliates expect this, and any gold dealer taking a DIY approach can be sure that even if they are not tracking transactions correctly, a professional affiliate certainly will be double checking everything. If they suspect they're not being credited they'll leave – and the gold affiliate universe is a small one. Word gets round fast.
Software solutions are available to assist dealers run their own programs with "plugins" capable of being added to most popular e-commerce solutions. These packages go some way towards managing the technical side of tracking sales, and helping automate commission payments – but any gold dealer considering the DIY approach has to ask if this is the best use of their time.
This is why almost all gold dealers running bullion affiliate programs use established affiliate networks.
These are either generalist affiliate networks such as Commission Junction (CJ), Share A Sale or Affiliate Window, or increasingly a specialist gold affiliate network like Goldco.
These networks carry out all aspects of managing the program – approval of affiliates, creating links, tracking transactions and payment of commissions – for a fee. This fee, plus the fee being paid to the affiliate needs to be worked into the dealer's mark-up – all while keeping the end cost competitive with the market.
To achieve this most dealers will take a smaller profit, aiming for profit through volume rather than individual mark-up.
Well managed programs will provide gold affiliates with a number of resources, from tested banner adverts and text ads, to site copy, email templates, regular news feeds and even affiliate forums – others simply provide a tracking link.
No matter what is provided many of the most successful affiliates tend to create their own unique take on marketing and will run, test, rerun and retest their own promotional material and landing pages to get an optimal performance from their efforts.
Is this work worthwhile?
Much of this will depend on the individual gold affiliate program…


Gold Affiliate Rewards – Program Types Explained
Financial success for the dealer will depend on creating financial success for their affiliates – as without a profitable result a professional affiliate will simply move on to promote something else.
As the gold affiliate marketplace matured and evolved, dealer's compensation plans have had to change in order to keep up with affiliate expectations.
Current compensation plans form three basic categories:

Fixed Fee Gold Affiliate Offers
For several years the fixed-fee offer was king. Even in 2021 the most commonly advertised gold affiliate program still offered revolves around a fixed fee of between $10-$50, however this is changing. Increased competition in advertising costs and higher SEO expenses are seeing professional gold affiliates move away from fixed-fee offers.
Why? For a gold dealer to offer a maximum of say $25 on an action, be it a sale or a lead – they have to consider the affiliate's own costs and work involved.
If the dealer couldn't make regular Pay Per Click (PPC) advertising work at $30 a click, how does the dealer expect the affiliate to send paid traffic to the offer where even at 100% conversion and 100% uptake, the affiliate could be $5 down on each deal.
Affiliates using PPC traffic will need to bid on many more less-frequently searched cheaper "keywords" to make money through arbitrage (ensuring the difference between ad costs and return gives a profit). Even then they'd need an extremely high uptake of the offer to come out ahead.
High ad costs on gold affiliate favorites Google and Facebook mean there are now few affiliates in the gold vertical who will send paid gold-keyword traffic to a $25-max offer.
The same applies to affiliates getting their traffic from SEO (Search Engine Optimization). They will be competing directly with multi-billion dollar bullion-dealing giants, with deep pockets and eyes set firmly on Google's first page – which for anyone who knows anything about SEO is a big ask for a relatively low volume low-payout offer.

No, professional gold affiliates prefer percentage programs…

Percentage Based Gold Affiliate Offers
The real money for gold affiliates lies in percentage programs, where gold dealers are offering either a small percentage of gross investment (1.5% seems average, although some offer 6% – see later) or a large percentage of their markup (typically 25%).
1.5% may not seem like much, but if an average customer adds $30,000 of gold to their retirement account, that's a $450 commission.
Similarly if a company offering 25% of markup makes 6% on a $30,000 investment, the affiliate gets $450.
Stacked up against a $25 payout, it's clear to see that $450 leaves a lot more room for creative marketing, with enough left over for a healthy profit.
Professional gold affiliates take percentage programs and build a system around it, where they will create either advertising campaigns, a website specific to the offer, or a combination of the two. They then tweak the adverts and their side of the offer until they are making substantially more than their advertising or SEO costs – and then they scale.
With a percentage offer it's relatively easy to make a full time wage from a simple website or blog – and in my research I came across 100s of people doing just that.
But there's another even more profitable affiliate system combining the best of both worlds…

Combination Gold Affiliate Offers
With a fixed-fee plus percentage combination offer, affiliates are able to use the fixed fee (typically $30 paid out for a valid lead) to cover expenses such as advertising costs or site content creation and SEO, leaving the percentage element as clear profit.
If the affiliate generates a lead and they don't go on to become a customer, the affiliate breaks even. If the lead goes on to buy precious metals, the affiliate gets rewarded in full.
The very best of these combination programs offers the gold affiliate the same percentage on an ongoing cumulative basis, meaning all future purchases over the lifetime of an introduced client's relationship with a dealer are commission producing. For a wealthy client or a keen investor this could easily run to millions of dollars over several years.
On a 3-6% commission typical on the Goldco gold affiliate program, that million dollar customer would generate at least $30,000 and up to $60,000 in affiliate commission. Even a regular customer putting on average $30,000 into a gold IRA would net the affiliate $900-1800.
One affiliate program carries a running total of it's gold affiliate earnings – currently standing at $10,255,751.53 in paid commissions for a single gold offer.
Proof if ever there was some that being a gold affiliate pays and pays well.
Available Gold Affiliate Programs 2022
In writing this guide my team and I have tried to find all available gold affiliate programs, to help show the scale and breadth of the opportunity available to blog owners and webmasters seeking additional methods of site-monetization.
Not all programs are available to affiliates in all countries, so check each offer out before taking the time to sign up. It's advisable not to join too many programs at any one time and instead to concentrate on two or three companies most aligned with your audience.
It should also be noted that some companies will not allow you to promote, or in some cases even mention certain competing companies – always read the terms of your affiliate agreement carefully.
IMPORTANT: Inclusion in this list does not constitute a recommendation of the company or it's affiliate program.
Part Two: Gold Affiliate Programs In Practice
An article on gold affiliate programs based entirely on theory is all well and good – but I wanted to put some of the programs into practice. Is it as easy as they imply, do they deliver on expectations and most importantly do they pay?
I looked at the above list and decided to concentrate on both ends of the spectrum, the highest payout and one of the lowest, each time going with merchants we've had previous experience with and know to be trustworthy.
We also decided to run with US-based companies because that's where the bulk of our traffic comes from.
At the top end we opted for Regal Assets through RA Wealth Partners as we've had previous contact with several executives at the company and a number of their affiliates when sponsoring sections of this website. At the lower end of the payout scale, we took a decision to run with Money Metals Exchange through Share A Sale – we've received lots of written content from their CEO and staff over the years and they're a really good team to deal with.

With gold affiliate programs selected, it was a case of signing up and working out how we'd promote each company.
What We Did – The 30 Day Experiment
For Regal Assets we replaced our rotating banner at the top of the bullion.directory site for a single banner promoting their Gold IRA service and added a couple of side bar banners for good measure. For Money Metals Exchange we got in touch with President Stefan Gleason and he kindly gave us a special offer to promote – which we duly set to run on our "Offers" page.
For the duration of this experiment we decided to concentrate purely on the existing traffic we had to the site, and stayed clear of paid promotion through Google, Bing, Facebook etc.
We had mixed thoughts on which offer – if any – would convert into business.
Personally I wasn't certain how well Regal Assets' offer would tally with our visitors because at the time their business was solely providing Gold Retirement Accounts (they have since started selling gold and vaulting solutions worldwide) while Bullion.Directory is more of an old-school bullion and coin dealer listings site.
As far as Money Metals Exchange were concerned, our visitors seem to be their bread and butter customers, so we had high hopes for at least one or two sales…
The Results
Running these two gold affiliate programs for one month generated some surprise results. Yes we earned money. But were we better off overall?
Company One: Regal Assets
With our ads up and running, and tracking clicks it was immediately clear that we were getting clicks. However looking at the RA Wealth Partners backend it was obvious many of those clicks weren't amounting to anything – as I had suspected many of them were classed as "bad leads".
People were either clicking the back key immediately, leaving incorrect contact details, or they were from outside of the USA. However aside from these bounces and bad leads it was quite exciting to see we also had some winners.
All was not lost. Four leads were classed as good, generating $30 payout each, adding $120 to our coffers.
Although two of these leads eventually listed as "not interested" after much back and forth communication from the Regal Assets team, two were soon upgraded and had a dollar amount added to the lead, each lead now having the magical words "$100,000" and "IRA Account" in the respective columns.
A quick bit of mental arithmetic and 3% of $200,000 would mean $6,000 in commission…
It was at this point I found myself logging in to RA Wealth Partners several times a day and watching as the leads were updating, tracking each stage of the process until there in each column I read "Metals Delivered".
Unfortunately, and to my genuine dismay – one of the two deals cancelled despite having been cleared as delivered, and in a matter of seconds I saw my commission drop by 50% – giving a final payout into our company PayPal account of $3,120. This payment went through without a hitch.
End Result: $3,120 commission
generated from 211 clicks, giving an avg. earning per click of $14.79 (EPC rate $1479 – earnings per 100 clicks)
Company Two: Money Metals Exchange
I'm a big Money Metals fan, being in touch with them weekly as part of my role in adding external content to this website and so they were always going to be a company we'd happily promote.
However with my business head on, I took the decision to give the promotion of their offer much less real estate than we had for Regal Assets – as a simple matter of economics (and some greed on my behalf) a 3% payout beats a fixed fee of $23.
In their favor however, Money Metals don't have a minimum purchase amount as Regal do ($5,000 and below equals zero payout) meaning we'd be paid a straight $23 per new customer we sent their way.
With their offer relegated to a single page, as opposed to Regal's blanket coverage – we didn't expect to get too many leads, if any for Money Metals – however once again, I was really pleasantly surprised.
Looking at Share-a-Sale's backend we saw 48 clicks to the Money Metals offer page from our site and then in the purchases column there was a sale for $4,997.70!
Had that been a sale at Regal, we'd not have seen a penny. As it was, we saw a commission of $23.
Whilst we weren't going to retire early on $23, it went some way towards that month's Nespresso bill. And it really hadn't cost us a dime, other than 5-10 minutes work adding their offer to our page.
End Result: $23 commission
generated from 48 clicks, giving an avg. earnings per click of $0.48 (EPC rate $48)
Gold Affiliate Programs: Conclusion
This was a 30 day experiment. In all it took me 2 hrs to implement and would have taken less if I hadn't decided to create my own banners.
Those two hours went on to net Bullion.Directory $3,143.
Whilst I'm in no way suggesting $1600/hr would be typical of a gold affiliate's earnings, this could be considered a good return on investment.
Looking at the Regal Assets offer's actual earnings per click of $14.79 from 211 clicks all we'd need to do is get more clicks and the program could look to be a major earner.
Or would it?
You see, these 211 clicks came from 512,649 impressions, giving a clickthrough rate of 0.04%.
In short 1 in 2500 views of the Regal banner generated a click. And that's not very good. Not good in the least.
To put this into perspective, other offers we run (and which we stopped for this experiment) typically see a clickthrough rate of 1-3%. Or 1 in 30 versus 1 in 2500.

In the example above, daily results for one of our regular banner ads, this offer typically sees a clickthrough rate of 3%. The banner doesn't run cross-site or for all geographic locations so it's impressions per month are much lower than in our Regal Assets experiment. Looking at it's earnings per click – that £100 EPC may only mean $1.25 per actual click versus Regal's $14.79 – but the banner sees a much better clickthrough rate, resulting in better earnings per visitor overall.
Of those 63 clicks, 3 resulted in sales giving a conversion rate of 4.8% and a total earnings of $78. This gives an Earnings Per Thousand Page Views (EPM) of $37.35.
Taking a look at another regular offer which sees more traffic, we can see a lower conversion rate, but with higher volume and a better per-sale payout – a far smaller earning per sale than with Regal Assets, but a consistent volume of deals giving a better income overall:

With Regal Assets, 211 clicks resulted in 1 sale – giving a conversion rate of 0.47% for a total earnings of $3120. Looked at in relation to overall page views due to the very poor clickthrough rate of 0.04% this gives us an EPM of only $6.08.
Even the low-paying offer from Money Metals Exchange saw an impressive 8% clickthrough (560 impressions and 48 clicks) and 2% conversion – resulting in a $41.07 EPM.
But both of these look terrible compared to the second example above where we made £298 ($422) per thousand page views, a figure we see more or less consistently.
As I'd suspected our typical visitor is NOT looking for a gold IRA and so to maximise our earnings per visitor we need to look at offers that resonate better – and this is shown clearly when looking at the higher EPMs of our more tested advertisers.
To be profitable in gold affiliate marketing you need to look at the overall numbers combining conversion rates, EPCs and EPMs rather than simply picking an offer with a huge payout – and these are maximized by promoting the right offers to your demographic.

In this example, looking at another one of our regular advertising spots running a much more generic precious metals affiliate offer we can see a banner clickthrough rate of 2.7% with 3.2% of these clicks resulting in a sale.
This means every single banner impression – yes that's impression – is worth £9.37 ($12) to our advertiser in sales – and we receive commission accordingly…

In Summary
It was an interesting experiment and I found that just because a gold offer will typically pay $1-3k commission per sale, adding it to your website is not necessarily going to see you make bank. If it's not the right offer, it'll be beaten by a lower paying offer that resonates better with your visitors, or a lower paying offer that sees better conversion rates once on the vendor's site.
By replacing a well targeted offer with a wrongly-targeted offer we saw our EPM drop $22.57 for 60k of our page views, and we saw similar drops for ALL the banners we switched out.
Yes we made $3000, but we LOST overall from the banners we replaced.
Therefore for us, this was the wrong offer to run site-wide as we're simply not targeting the gold retirement market – or the majority of our readers already have gold IRAs and we're preaching to the converted.
That's not to say gold affiliate programs don't work. Indeed the offers that we replaced for this experiment were themselves promotions run as part of gold affiliate programs – and they provide a good consistent income for the site.
We could have made much more money from the Regal offer or maybe we'd have made more with another IRA offer.
Also, at the time of the experiment, had Bullion.Directory been a site better targeted at the precious metals retirement market I'm certain we'd have seen much better results for the Regal offer – and with the better clickthrough and conversion rates we'd see with more targeted traffic those large commissions would have soon mounted up.
As it stands we lost $5000 on the month by replacing successfully proven and targeted banners with a single banner targeting a different segment of the metals marketplace – a segment we're not set up for.
3% of Gross Investment is a fantastic commission rate, but to truly maximise earnings you don't just need a high converting offer with a good payout – your site needs to be very tightly niched.
If not, you need an attractive more work-a-day offer that is generally appealing to mass traffic.
Generalist gold affiliate programs pay much less per sale and their sales tend to be for smaller amounts, but you tend to sell much more of them – and this is an important balance.
And so I'm going to be running a second part of this experiment. This time I'm running two identical retirement offers side by side on a new mini-site built entirely targeting the US retirement market.
This time I'll be running niche ads on a niche site with niche traffic, so I expect clickthrough and conversion rates to be much improved. If I'm able to maintain a four figure EPC the extra time and money building a new niche site will be more than compensated.
Looking at our figures from this experiment I suspect we could soon be looking at EPMs substantially higher than our current best.
Either way, it's going to be interesting