Category: Singapore Bullion Dealers
Click Singapore bullion dealer listings for reviews, info, map & contact details.
Is your Singapore bullion company not listed? Add bullion dealer
Showing all 17 results
Buying Bullion In Singapore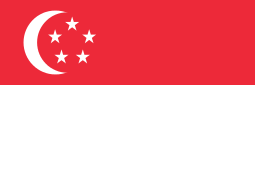 Singapore is rapidly becoming the West's go-to offshore gold hub thanks to it's political stability, banking and vaulting infrastructure and strict privacy laws.
When used as part of an overall offshoring or internationalizing strategy, offshore bullion bought in or through Singapore is exempt from FATCA (Foreign Account Tax Compliance Act) FBAR (Report of Foreign Bank and Financial Account) and similar, allowing for absolute privacy where holdings are held by an individual in a non-financial institution.
Choice of bullion companies specializing in offshore gold (as opposed to gold for the local market) are limited, however new offshore specialists are opening monthly to join the established experts at Indigo Precious Metals.
With Singapore offering such a pro-privacy environment, high standard of living and quality of life that's second to none within the region, a growing number of Western investors are choosing to relocate to Singapore permanently.

Offshore gold ownership is a legitimate means to help with privacy and tax reduction as part of a wider strategy and Singapore is rapidly becoming one of the most trusted and discreet jurisdictions to vault investment bullion.
IMPORTANT: Bullion.Directory are not tax advisors and nothing on this website can or should be considered as tax advice. You must always seek advice from a registered tax professional before making any decisions regarding your personal tax affairs as all individual circumstances will vary and tax law is subject to near constant change.