Who DOESN'T want to build a tower out of solid silver bricks?

Bullion.Directory precious metals guest post 09 February, 2016
By Nick Adamo
President at Bullion Shark LLC
Silver bullion is no longer just an investment vehicle but has gone on to become a hobby that countless "Silver Stackers" take part in every day.  It might sound strange to think of collecting pieces of shiny metal as a fun pastime, but Stacking Silver has evolved the metal into something more.
There are even facebook groups, web forums and video channels dedicated to it.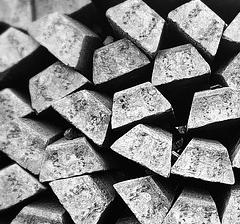 In short Silver Stacking is what collectors and investors call the act of stockpiling silver. And it's addictive!

This name seems quite appropriate. People all around the United States and other parts of the world buy silver bullion and call themselves Silver Stackers or sometimes just plain stackers as they consistently add more precious metals to their portfolio, participate in online silver communities, and share videos and photos of their progress.

Consistency
The most common type of stacker is the one who consistently adds various types of silver bullion a personal stockpile.
The great part about this path is that no budget is to large or two small as one can purchase any quantity they choose whether it be a Monster Box of American Silver Eagles or a single 2016 Canadian Silver Maple Leaf.
These purchases are often made on a monthly basis, which allows for a steady increase over the course of the year. This stacker simply enjoys watching his or her investment grow in size as time goes on.

Variety
The next type of silver enthusiast is the one who buys various different silver bullion items with unique designs to take silver stacking to a whole new level.
This path is a hybrid between precious metals investing and coin collecting. This has been made possible as many special minted items that feature beautiful designs and finishes are available on the market.
This type of "numsimatic" stacker definitely has a more expensive habit than the regular variety one as specially designed products tend to cost more money over spot than generic silver bars and rounds.
Bullion dealers such as Bullion Shark offer special pricing allowing for collectors to sign up to a "Silver Stacking Program." At my company all you need to do is lock in at a dollar amount you wish to buy every month and you will save money on premiums with every purchase.
This helps a stacker add more silver bullion to their pile with the money they save on premiums – or they could pocket the savings – but stacking sucks you in. There's always space for one more!
The great part about being a stacker is that you shape your own collection, free to follow any method of buying. You can choose to only buy small denominations regularly or in quantity whenever you have saved up cash.
As for gold stacking? You DO get gold stackers but it takes a lot more money to build a pile of gold bars than silver!