Firstly – what IS the gold to silver ratio?

Bullion.Directory precious metals guest post 11 February, 2016
By Nick Adamo
President at Bullion Shark LLC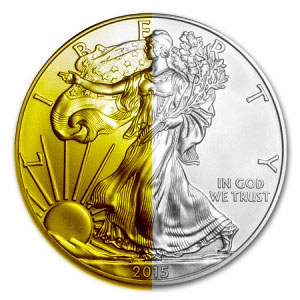 This is the ratio between the price of gold and silver and is calculated by dividing the price of gold by the price of silver.
This ratio is often used as an indicator for determining trades, trade potential, value potential and at it's most basic suggests which precious metal to invest in.
Looking at the current numbers, gold is trading at $1,194.80, and the price of silver is at $15.25 an ounce – so these current levels create a gold to silver ratio of over 78 to 1.

What does this mean and why shouldn't it be ignored?
For a start this ratio has changed significantly almost doubling from it's 2011 value when the ratio was near 40 to 1.
What does this mean for silver bullion? Well, typically a high ratio favors silver bullion as the better investment, and the current ratio is definitely high at the moment. These numbers point to the fact that silver is an undervalued asset at only $15.25 an ounce. However, this should be no surprise. For months, silver analysts have been saying that silver has much unseen potential. This is most evident in the recent increase in overall demand for the metal and the trouble many miners are facing with depleted findings.
And how about gold bullion? Is this ratio bad for those looking to invest in gold? The answer to this is no.
Just because the ratio is not in the favor of gold as an investment over silver does not mean that gold will not move upwards if and when silver does. Generally speaking, as the price of one of the sister metals rises so does the price of the other. However, what this does mean is that silver has a good chance to outperform gold percentage wise.
The major consideration that investors must keep in the back of their minds is that the price of silver will have to double to just catch up with the 40 to 1 ratio that was seen at the height of the precious metals market in 2011 – either that or the price of gold would need to half, which given many commentators are saying gold has hit it's bottom is extremely unlikely.
Even though a high gold to silver ratio does not guarantee price jumps for silver, it does lay a strong foundation for the metal as a wise investment.