Do you buy bullion or invest in rare coins and collectibles?

Bullion.Directory precious metals guest post 25 January, 2016
By Nick Adamo
President at Bullion Shark LLC
People who buy precious metals often buy rare coins and vice a versa. After all these two investments often go hand in hand and can be mutually beneficial to each other

However despite the usefulness of a combined investment strategy, there do exist two strongly opposed camps: those who prefer regular bullion – and those who prefer numismatics…
The question is, which investment best suits you?

Precious metals, particularly gold and silver, have been used as a means of currency from the beginning of time. If you look back to ancient times, the coins citizens used everyday were made of gold, silver and bronze.

Investing in the precious metals does come with risk, but with risk comes great reward – or in this case, the possibility of a great reward.
The prices of gold, silver, platinum and other metals fluctuate every second.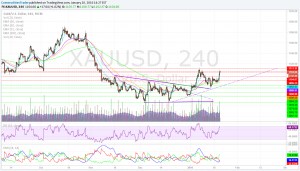 Not only do the metals fluctuate greatly, they are affected by many outside factors, both direct and indirect.
Stock market fluctuations, alleged market manipulation and the strength (or otherwise) of the dollar, war and civil unrest are just a few of the countless factors that induce changes in the prices of the precious metals.
The most famous example of manipulation occurred in the silver market in the 70's and 80's, where the Hunt Family bought up countless ounces of silver along with other investors, in an attempt to hedge against the inflation of the dollar.
This led to an all-time high of $54 an ounce in 1980. This goes to show you that an investment in the precious metals can bring huge returns, but there lies a certain amount of risk in this investment as adverse manipulation can also occur. However, you must take into consideration that every investment has some sort of downside potential.
The precious metals are becoming harder to come by as miners are finding the less rich paydirt and ores. It is even believed that there is less silver below the ground than there is gold. With production now declining, miners are sure to see trouble ahead unless prices rise. On the bright side, with scarcity usually comes higher prices.
In conclusion, if you are looking for an undervalued investment with huge potential, the precious metals seem to be solid candidates, as long as you are willing to take a bit of a risk.

Numismatics is the study of rare coins and currency. Coin collecting has become one of America's most popular hobbies and a multi-billion dollar industry.
What caused this explosion? The answer is third-party grading services.
They took the discrepancy out of coin grading. This assures that any graded coin you buy is genuine and worth the respective price. There two main ways to buy coins: in bulk or for value.
Coin collectors and investors, for example often buy Morgan Silver Dollars in bulk.
This allows for an investment in both silver, as each coin contains 0.77344 ounces of silver, and numismatics as each coin is a piece of U.S. history that is sought after by many collectors.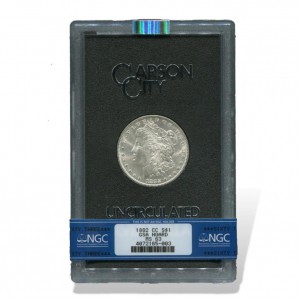 Buying for value is the total opposite side of the spectrum. This is when an investor buys a few or even a single coin that has very high value, such as an 1893-S Morgan Silver Dollar, which can run hundreds of thousands of dollars in high grade. These high prices come from extreme scarcity and great condition.
Numismatics generally present less risk for the investor, for their prices don't fluctuate as much as the prices of gold and silver bullion do.
With all of that out on the table, the question is: which should I invest in?
The answer to that depends on what type of investor you are. If you are willing to take more risk on an investment that could offer large returns, the stock bullion precious metals route is for you.
If you want more security, rare coins are up your alley for they usually offer a more stable investment. But don't let that fool you. Many people have made a lot of money by buying and selling coins at the right prices.
Whether you buy silver bullion, gold bullion or rare coins, none of the three are a bad option.
As always, diversifying your portfolio with the two is never a bad idea, for this course of action will hedge your position. In summary, both numismatics and precious metals are a good way to add value to your portfolio.