One careless move and you could see your coin's value plummet

Bullion.Directory precious metals guest post 25 January, 2016
By Nick Adamo
President at Bullion Shark LLC
Coin Collecting has become one of the most popular hobbies and has evolved into a multi-billion dollar market. There are many coin collectors in the world, many of which are very knowledgeable, but could they be doing things that are ruining the value of their cherished collection?
Many of these aficionados improperly handle and store their numismatic items causing their collection's value to plummet. Here are some things you may be doing that hurt the value of your collection and some that will help.

1. Hands
Many people do not know how to properly handle a coin. Human skin contains oils and residues that are very harmful to a coin's natural luster and surface.

A coin should be held by the rims, and the obverse and reverse of the coin should not make contact with your hands. Handling coins with special gloves is never a bad idea.

Depending on whether your coins are graded and encased in a slab or raw, there are many different methods to properly store them.
Graded coins are best kept in an NGC or PCGS storage box, or a collectors book to keep them secure in case of a drop.
Raw coins have many more storage options. Plastic flips are the most common method of protection for rare coins; many people also store them in tubes that are a perfect fit for multiples of the same type.
There are also many different coin albums that are perfect for keeping your numismatic items safe and organized. All of these storage products will help protect your rare coin collection from the elements and keep them tidy.

3. Third-party Grading Services
Getting your coins certified by a reputable coin grading service will help ensure their integrity and protection. These companies authenticate, assign your coin an exact grade and encapsulate it in a sonically-sealed plastic case that ensures optimal protection and visibility.
These cases keep your coins safe from harmful substances and protect them during a drop.

4. Cleaning?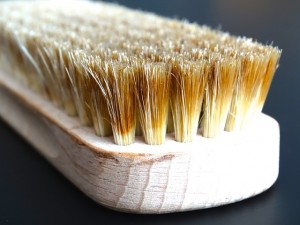 Improperly cleaning your coins to remove toning or dirt can absolutely destroy its value. Many people try to scrub coins with soap, water and a toothbrush, but this common practice strips the coin of its natural luster and leaves behind unsightly striations and scratches.
If you wish to clean your coins, we recommend researching how to properly clean and preserve them.
This type of cleaning is unfortunately an all to regular occurrence on Morgan Silver Dollars – where grading companies will designate these coins as "Improperly cleaned."
Following these few tips can help keep your collection safe for generations to come.
Bullion Shark carries a full line of coin collecting products, so please check out our website to see what products would best help keep your coins safe.