Physical gold and silver purchases see record increases at retail level

Bullion.Directory precious metals analysis 05 August, 2015
By Clint Siegner
Director of Money Metals Exchange

Public demand for gold and silver coins, rounds, and bars suddenly skyrocketed in mid-June – particularly among first-time customers – to multiples of earlier demand levels.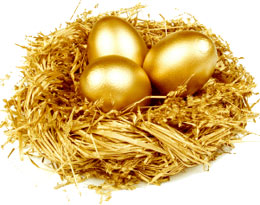 From June 16 to July 31, Money Metals Exchange has experienced a 135% surge in gold and silver sales over the prior 45-day period (which was representative of the early months of 2015).
Since June 16, the number of first-time customers rose even more dramatically, with 365% more new purchasers than the prior period.

Stefan Gleason, president of Money Metals Exchange commented "As the Greece default debacle unfolded in late June, something clicked in investors' minds, and many have since bought whatever physical gold or silver they could get their hands on,"
"In particular, we experienced a dramatic and unprecedented surge in first-time customers clamoring to obtain the financial insurance that gold and silver represent."
 
"Paper" gold and silver prices set by the future markets have fallen since mid-June, and a bifurcation has emerged. The overwhelming demand for actual physical metal has led to significant strains on the supply chain, particularly in silver.
Many government and private mints, including the U.S. Mint and the Royal Canadian Mint, have been unable to keep up with demand and have either temporarily halted silver sales or rationed out their insufficient supply of silver coins.
Private mints have scrambled for raw silver to keep production running at full tilt.
Major national depots, such as Los Angeles, have run dry while some users and investors sought physical delivery of silver (and gold) from Comex warehouses.
Premiums (i.e., amount paid above the metal's melt value) have risen on all silver products except 100 and 1,000 ounce silver bars, and delivery delays have lengthened as suppliers and retailers scramble to fill orders.
"We're seeing more buying interest than at any time since the 2008 financial crisis. If we see a further spike in demand, the whole supply chain could be cleaned out," said Gleason.
"In that event, customers will face long lead times and limited product choices. Gold supply is showing some signs of strain, but silver could become completely unavailable."
This article was originally published here