GATA's Chris Powell interviewed by Money Metals Exchange

Bullion.Directory precious metals analysis 31 July, 2015
By Mike Gleason
Director at Money Metals Exchange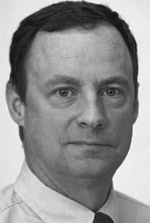 With gold and silver on the defensive following a dramatic midnight raid on gold prices last week, Mike Gleason reached out to Chris Powell, Secretary Treasurer at the Gold Anti-Trust Action Committee, also known as GATA to discuss possible gold price manipulation.
Mike Gleason: Several days ago, we had another attack on the gold market – right as it was holding above a critical price support zone. Someone sold several billions of dollars in gold futures contracts during the wee hours of the night immediately before the Chinese trading day began. It happened during a time of low liquidity like it normally does, and it took the price down over $40 in the matter of a few seconds, halting trading twice for a brief period. What are we to make of all this Chris?
Chris Powell: Well it's pretty depressing for monetary metals investors. On the other hand, I suppose you could see it in a way as progress for the cause because it was the most brazen, obvious, clumsy attack yet, and it has prompted a few people to acknowledge that it was a manipulation.

The problem is the people who are acknowledging that cannot quite bring themselves to question whether the central banks were involved in it. But it was so obvious that even people who are not aligned with the manipulation school are acknowledging that somebody was very heavily trying to drive the price down.
Now I think we've advanced to the point where most market observers will acknowledge that somebody is tampering with the gold market, that it's not a free market, and the question now is really only who's doing it, and perhaps in another few hundred years financial journalism will try to put a critical question to central banks about their own surreptitious trades in the gold market.
Mike Gleason: It certainly seems manipulative, because obviously a legitimate seller would try to sell when there is actual liquidity in the market as to maximize the sale price, and we've seen this sort of thing a number of times going back years now. So it is quite obvious what's happening, and there don't seem to be major investigations into these price raids. It just keeps happening. Why don't we see government authorities or large investors crying foul?
Chris Powell: Well because these raids, I am sure, are essentially instigated or underwritten by, if not actually implemented by governments. What some people don't realize Mike is that it is explicitly authorized by federal law here in the United States for the U.S. government, acting through the Exchange Stabilization Fund and the Federal Reserve, to rig any market. Not only in the United States, but in the world.
GATA brought a lawsuit in U.S. district court in Boston back in 2001. I attended the only hearing on this lawsuit, and an assistant U.S. attorney representing the Fed and the Treasury Department told the court in support of a motion for summary judgment dismissal that the lawsuit had to be dismissed because the complaint of market rigging had no remedy at law. Because the assistant U.S. attorney said the United States government claimed the power to do all the market rigging that our lawsuit accused it of doing!
Our own subsequent research into the Gold Reserve Act of 1934 as amended in the 1970's tended to confirm that assertion. The nice thing about that hearing was that the U.S. government through this assistant U.S. attorney got up and claimed the power to rig every market in the world. That's what the statute says.
We're just having a very hard time getting the mainstream financial press to look at the statute and to put questions about surreptitious trading by central banks to the central banks themselves. But this most recent attack was so brazen and really clumsy. I know people think it was so clever because of its timing and the timing of it, the lack of liquidity and everything like that, but they gave themselves away. And I think that is a sign of desperation that they no longer can attack gold and keep the price down in subtle ways. They have to do this really obvious ham-handed stuff that even gets some pretty dense market observers suspicious.
For 10 years, GATA Chairman Bill Murphy and I have been observing this market, and practically every day for 10 years we've been saying they couldn't get any more obvious. And the next day they DO get more obvious. This one really I think took the cake, there's a Reuters' story that quotes a couple of gold traders as acknowledging that this was a manipulation, and they're wondering out loud who's behind it.

Now if Reuters can acknowledge that this attack on the gold market was a market rigging attack… Well, we're that much closer to pinning responsibility on the main parties involved, which are Western Central banks.
Now, I don't know how much longer this is going to take us, but I think it's progress insofar as even the densest observers of the market are acknowledging it's manipulation.
Unfortunately, mining industry executives themselves are quiet about this, and the World Gold Council as usual has nothing to say. But at least the scales are starting to fall from the eyes of a few people, precisely because these attacks are becoming more and more brazen and clumsy.

Precious Metals Mining Industry Seems Content to "Die Quietly and Obediently"

Mike Gleason: That leads me right into my next question here, I know you've been encouraging mining companies to band together and hold back some of their production from markets at these suppressed prices. I know First Majestic has been sitting on some of their silver production in the past year, but I know it's tough. If miners don't sell metal, they may not have the cash flow needed to keep the lights on. What is your sense of what the mining industry is thinking?

Chris Powell: The mining industry, Mike, is thinking that it should just die quietly and obediently! I think its value is likely to fall to zero, and its executives will have nothing to say for themselves or their companies all the way to zero. The industry is worthless, and it's worthless not so much because of the attack on the monetary metals by central banks. It's worthless because its own shareholders and executives are content to die quietly. If the industry will not stand up for itself, I have no idea why anyone would want to invest in it.
Mike Gleason: What about the institutions in the metals markets such as the World Gold Council and Silver Users Association? I guess you commented on that a moment ago but to expand on that where are they coming from on all of this?
Chris Powell: Well, I can only speculate about their motives, Mike. I think I can clearly say that they are useless to investors in the monetary metals. I find it laughable that something like the Sunday night/Monday morning attack on gold could happen, and here we are, many days later, and the World Gold Council had nothing to say about it!
Particularly when even some gold traders are quoted by Reuters and The Financial Times, and other people are saying, "gee, this is an attack, this is a manipulation."

I think it exists mainly to make sure that there is no worldwide voice for gold investors and gold mining companies, because it's absolutely useless in the context of the attack on the industry. It will have to answer for itself if anybody wants to try to get answers out of them. I wish the financial press would call up the World Gold Council today and ask it, Hey what do you think about what happened Sunday night and Monday morning? Are you in the least suspicious about it? I think they'll just get stony silence out of them and I think they're really the worst of the industry.
Mike Gleason: Thanks again to Chris Powell at the Gold Anti-Trust Action Committee. Again, check out gata.org for more information. They publish a lot of great stuff there at GATA, and we highly recommend everyone check that out and contribute, as well.
This article was originally published here