It may come as a major relief to Australians that we still have a lot of gold in the ground, because neither the RBA nor, the Australian government, nor many Australian citizens for that matter, hold very much gold.

Bullion.Directory precious metals analysis 06 July, 2022
By Paul Engeman
Director at Ainslie Bullion

Victoria enjoyed some of the highest living standards in the world during the gold rush of the 1850s with prospectors from the world over making their way to Australia. In 2021, mining generated $1billion for Victoria's economy with more than half of that spent on wages and services.
Gold at more than $2,600/oz has the sector booming, now bigger than it's been for a long time. Commentators are calling for the 2020s to be the new 1850s in Gold Rush 2.0.
While estimates vary widely as to how much gold was mined in the previous gold rush, Geo Science Victoria estimates that there is at least as much still in the ground. Improvements in geothermal mapping and a raft of other exploration focused technologies are enabling miners and explorers to detect mineral deposits with greater accuracy and depth, and to take core samples from up to a kilometer underground. It would have been hard to imagine Gold Rush 1.0 miners getting at anything not just below the surface.

They always say the best place to start a mine is next to another mine. There are a number of old mines that are being revisited, and extensive mining leases are being taken out all over the state. Changes in techniques have meant that revisiting older mines and searching for veins in a different direction to the old miners yield new results. The result has been a rapid expansion of job opportunities keeping young people in the regions and even attracting new residents from Melbourne and interstate.
These aren't just small operators, Fosterville, located just outside Bendigo is the jewel of one of the largest gold producers in the world, Agnico Eagle Mines (NYSE:AEM). The mine has one of the lowest all-in-sustaining-costs (AISC) of any major deposits in the world, which has meant that smaller miners holding the asset have progressively been bought out by bigger players over the last five years.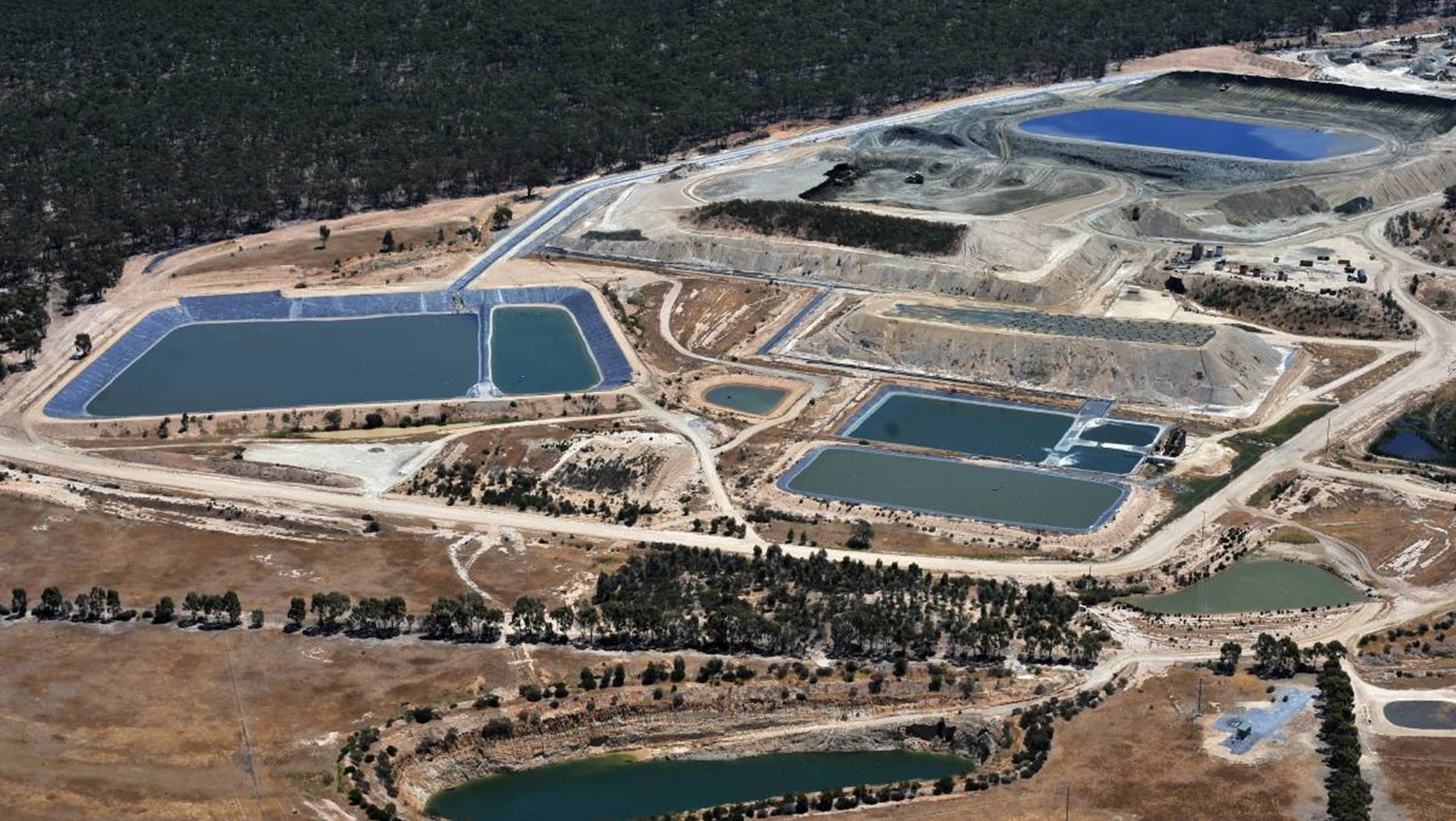 Fosterville was one of the major mines belonging to Canadian Producer Kirkland Lake Gold in its all stock merger late last year with Agnico Eagle Mines.
It may come as a major relief to Australians that we still have a lot of gold in the ground, because neither the RBA nor, the Australian government, nor many Australian citizens for that matter, hold very much gold.  Australia's reported gold reserves sit at 80 tonnes, unchanged since 1997 according to the Reserve Bank of Australia.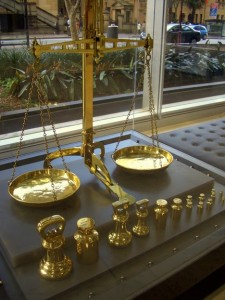 Not a bad start, but we barely have any of it on Australian soil. The vast majority of Australia's gold reserves are held at the Bank of England with only 0.1% (80 kilos) held at the Martin Place offices of the national Central Bank.
The Bank of England holdings were famously 'audited' in 2013, with the conditions that the scope and timing of the inspection needed to be agreed upon in advance. Surely an audit either does all of the holdings or a random selection at the discretion of the auditor.
While we are still waiting on the report, for the public to just believe that a full audit of our gold holdings has happened without any video whatsoever and for it to be held near fully overseas, beggars belief. The RBA argues that:
London is the world's largest trading centre for gold. Storing gold at the BoE allows the RBA to readily access this market, as most gold market participants prefer to take delivery in London. The Bank of England provides a very secure and cost-effective storage location for central banks and other market participants.
Germany announced plans to repatriate their gold in 2013 and are still at it. Given that Germany is now moving into their second decade of their efforts to repatriate their gold from New York, London and Paris, it seems unlikely that Australia will be able to take physical possession of its gold any time soon.
One possible take, is that the only reason the Australian Government is not rapidly repatriating and adding to our stocks is that they know that if push comes to shove, they have an actual wealth of operating mines to nationalise, and ounces in the ground untouched. Australia actually ranked 3rd behind China and Russia in reported annual gold production.
If we look at Canada, which actually has no official holdings, they are similar in that they have massive mining reserves as well. England doesn't have very much gold not already mined. Infamously, between 1999 and 2002, as the then Chancellor of the Exchequer, Gordon Brown sold 401 tonnes out of the nation's 715 tonne reserve at an average price of $275 an ounce. One of the worst deals in UK history, the move lives on as "Brown's Bottom". England may well have the last laugh though, as they are keeping the gold reserves of so many other sovereign nations at the Bank of England.

Like the Germans, Australia isn't looking like it will be able to get an ounce of gold out of London, but if the RBA had opened an unallocated account with Ainslie instead, they would have been able to pick the gold up within 2 days!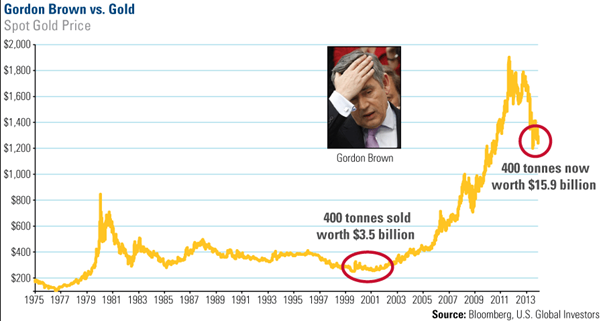 Paul Engeman
Paul Engeman is a director at Ainslie Bullion, one of Australia's leading bullion dealers, Gold Silver Standard, the precious metals-backed crypto tokens and at Reserve Vault, Australia's largest private secure vault facility.
Paul's in-depth analysis is published daily on Ainslie Bullion and associated companies' websites – where he writes passionately on our current economic situation and the solutions that gold, silver and other assets can help provide.
This article was originally published here