Investing in gold or silver? Check out these five tips from GoldBullionAustralia.com.au

Bullion.Directory precious metals news 9 April, 2016
By Alison Macdonald
Marketing Editor at Bullion.Directory
Bullion refers to an amount of precious metal, such as gold, silver, platinum or palladium that is measured by weight and typically cast as bars, although gold or silver can also be bought and sold as coins. The bullion traded on today's market must be of 99.5 percent purity. The bullion market is open 24 hours a day and is primarily an over-the-counter market. Most trading is based in London.
The value of gold and silver is determined by the market. Although this market price is based to a certain extent on industrial and commercial factors, such as supply and demand, bullion also acts as a good hedge against inflation, deflation, stagflation, hyperinflation and chronic disinflation, meaning its value goes up during times of major economic or political turmoil.
Gold, in particular, trades predominantly as a function of sentiment.
This is because supply of gold from existing or proposed mines is vastly outweighed by inventories of above-ground, hoarded gold. When those hoarding gold feel like selling, the price drops and when they want to purchase, the new supply is quickly decimated and the gold price driven higher.

If you want to invest in gold or silver, then physical, bullion is the place to start. Check out these five tips.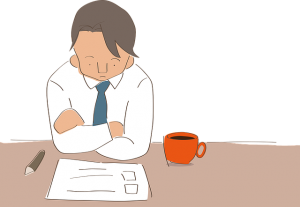 1. Do your research
Like any investment, before you go splashing the cash, make sure to do your research carefully. Know your goals and risk profile. Understand what affects the price of gold and silver and do some research into long term historical prices.

2. Choose your provider carefully
When selecting a bullion provider, it's best to go with a firm with a long history. Smaller firms who haven't been around as long simply don't engender the levels of confidence you need when investing in bullion. Bullion.Directory lists over 700 bullion dealers with independent user ratings and reviews.

3. Be careful when it comes to fees
When buying bullion, remember that as well as the face value of the metal, there are fees for manufacturing and marketing. The important thing to remember is that the smaller the bar you buy, the higher the premium you will probably have to pay. A one-gram bar could have more than a 40 per cent premium attached to it for the retailer whereas a 1 kg bar will obviously cost you considerably more to acquire, but the mark-up is probably more likely to be in the region of 5 per cent. Prudent gold investors ensure that they pay the lowest costs to purchase and are able to sell their gold quickly and easily for full value as circumstances change.

4. Remember to get storage covered
Remember, when you buy physical bullion, you are investing in the physical metal itself. That means you need to have somewhere to store in and it must be insured. If you select a well-known established firm from which to buy your gold, they will normally have an agreement with a storage vault. This minimises your risk.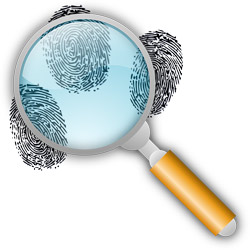 5. Watch out for crooks
The highest quality bullion available on the market is 99.99% pure. Investors are advised to locate proof-quality coins bearing no wear or use marks. Be warned if you spot a dealer who claims to have 100% pure gold, as this is impossible due to the forging process, which introduces tiny traces of others substances.

Visit
goldbullionaustralia.com.au
for more gold buying tips