American Bullion Review: in a Nutshell
Established in 2009, American Bullion have rapidly become one of America's best known precious metals dealers – specialists in the provision of gold IRAs, gold IRA rollovers and retirement portfolio packages.
Where most gold dealers try to be all things to all customers, it is American Bullion's dedication to offering the best possible service in a single niche – Gold IRAs – which has led to it's phenomenal success and an ever-growing mountain of glowing reviews.

American Bullion Overview
American Bullion's main business is the provision of tailored "diversified metals" retirement portfolios using the Self Directed IRA as a tax-efficient investment vehicle.
The aim of American Bullion's IRA service is to both grow and secure retirement portfolios using gold's known ability to hedge a balanced portfolio from market risks. Looking at an investor's aims, unique circumstances and existing investments, their gold IRA experts tailor a package of precious-metals to best fit these needs
Even non customers are able to benefit from American Bullion's unique depth of knowledge in the gold IRA market thanks to their award-winning gold IRA guidebook – available for free here.
With an A rating at Trust Link and a triple AAA rating at The Business Consumer Alliance (BCA) – it's clear that American Bullion's dedication to customer care and laser-focused specialization is winning them a large and loyal customer base.
American Bullion: Gold-Backed Retirement Accounts.
American Bullion specialize in Precious Metals IRAs – that is Individual Retirement Accounts backed with physical precious metal bullion.
While many gold dealers do offer IRA's as an add-on service, Gold IRA's form the entire sum of American Bullion's business – and their expert team of IRA advisors know the US retirement market inside out allowing them to tailor retirement accounts precisely to a client's individual needs and future plans.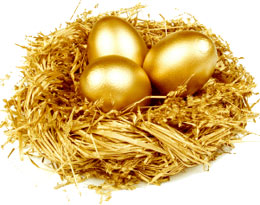 Because they arrange so many accounts for a broad range of clients they've managed to reduce both customer costs through economy of scale and developed a service that is quick and efficient.
Their gold IRA rollover or transfer process benefits from the well oiled system. Electronic signatures mean funds can be transferred within 48 hours with the entire gold IRA rollover process typically taking no more than five days from beginning to end.
Learn more about American Bullion's Gold IRA service More ➲
American Bullion's Free Gold Guides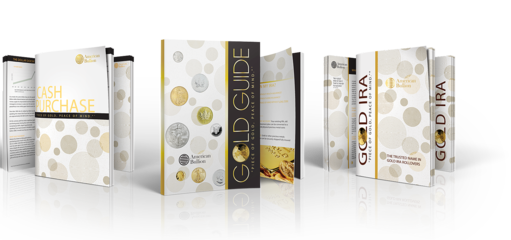 American Bullion have produced a valuable set of guides to Gold Investing and send these out to any potential investor, serious about organizing a financial crisis-proof retirement or protecting their assets through precious metals.
Written in an easy-to-follow style these guides will help gold investors make an educated and informed decision about whether a particular precious metals product or service will be right for their individual needs or future plans.
Order the guide online or call 888 212 8183 Order Guide ➲