Royal Mint Bullion in a Nutshell:
The Royal Mint are the world's leading mint established over 1100 years ago – and Royal Mint Bullion are the investment metals side of the business, working with retail, professional and institutional investors looking for the highest quality in bullion.
Alongside legal-tender bullion coins such as the Sovereign and Britannia, Royal Mint Bullion produces a wide range of bullion bars, from standardized poured and stamped ingots to beautiful minted bars featuring iconic artwork.
Investors are able to buy online through their well-stocked e-commerce website or directly through one of their team of assigned Bullion Account Managers – all at direct-from-mint prices.

Royal Mint Bullion Overview
Established in 886 AD, The Royal Mint are one of the most trusted precious metals dealers in the world, operating from a base in rural Wales but serving clients across the UK and internationally via their well-stocked website and a select group of authorised distributors.
Truly the "gold standard" of investment bullion, buyers can opt to invest in Royal Mint bullion coins and bars directly through an online Bullion Account or with the help from a designated bullion investment specialist, via RMB's account management team.
Although best-known for creating national currencies, and a wide range of commemorative and collectible coins, the Royal Mint's bullion department quietly services the needs of HNW individuals, institutional and small-scale buyers alike with the same high levels of care. Thanks to low margins and fast insured UK and international delivery on all orders – Royal Mint Bullion can assist whether you're buying a single coin or filling a vault.
On the subject of vaults, Royal Mint Bullion clients can make use of The Vault™ – The Royal Mint's purpose built precious metal storage facility set within it's 35 acre site, the same site that is trusted by Royalty and Government to accommodate the production of Royal Mint Bullion, the coins of the United Kingdom and for an average of 60 countries every year.
Royal Mint Bullion Main Products & Services
Click Images For More Information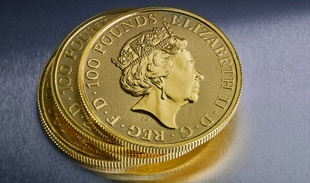 BULLION COINS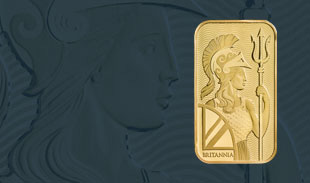 BULLION BARS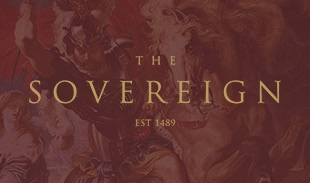 SOVEREIGNS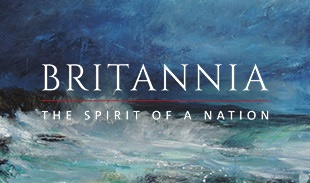 BRITANNIAS

LEARN MORE Signature™ is a simple, easy way to invest and trade in physical gold, silver and platinum – whatever your budget.
Ultra Secure Vaulting
Vault your investment metals in a state-of the art facility, securely guarded 24 hours a day, 365 days a year.
Royal Mint Bullion clients can take advantage of The Royal Mint's The Vault™ service, a non-bank high-security vault, built to Federal Standard 832 Class A and fully insured for loss.
Learn more about Vaulting The Vault™
Bullion Account Management Services
The Royal Mint Bullion Account Management Service provides clients with a dedicated Account Manager to deliver a one-to-one personal service.
Account Managers offer bespoke and personal quotations on any Royal Mint Bullion investment products, working directly with mid to large-scale retail and commercial investors.
See what an Account Manager can do for you Bullion Management
Gold for Pension Accounts
The Royal Mint Bullion can work with your SIPP/SSAS account administrator to add tax-advantaged bullion to your account.
In doing so SIPP or SSAS account holders are able to purchase qualifying gold bars direct from The Royal Mint, whilst saving up to 45% by way of income-tax deductions for higher rate earners+.
Read more about potential SIPP savings Gold In Pensions

+This information is provided to help your understanding regarding the holding of "Investment Gold" in SIPPs (Self Invested Personal Pensions), however be advised that Bullion.Directory is not authorized under the Financial Services and Markets Act 2000 ("FSMA") nor by the Financial Conduct Authority. As such Bullion.Directory cannot offer advice on the merits of entering into any SIPP transaction, nor can we endorse or recommend any particular SIPP administrators or accept responsibility for the services they provide.