Chard 1964 Ltd in a Nutshell:
Chard 1964 Ltd are one of the best known bullion dealers in the UK. They are at the forefront of educating the public on the importance of owning physical gold within any investment portfolio and operate the popular site TaxFreeGold.co.uk which is as entertaining as it is informative.
Chard carry a comprehensive range of bullion bars and coins, as well as numismatic, collectible and rare coins available at their showroom and online at Chards.co.uk
Chard Coin & Bullion Overview
Chard is a well-established coin and bullion dealer based in Blackpool, England. Chard's customers are fiercely loyal and have supported them in achieving the fantastic accolade of UK Bullion Dealer of the Year 2016 and 2015.
Customers enjoy a special personal relationship with the Chard team and can visit the showrooms or use the online facilities, secure in the knowledge that their transactions will be handled professionally and with the utmost discretion.

Coin Dealers
Chard originated as a coin dealer and this sector of the business still plays an integral role today. Chard have a huge range of numismatic material, from commemorative to circulation coins which appeal to collectors and investors alike.
Their range of high grade British coins and sovereigns is something to behold. It is not unusual for customers to travel from the USA, Australia and the Far East to visit their showrooms.

Bullion Dealers
Bullion Dealers Chard stock an extensive range of coin, bars and medallions from mints all over the world. They provide investors with a choice of sizes and quantities at highly competitive prices.

Valuations and Purchases
Chard buy precious metals – coins, bars, sets, individual coins or collections, jewellery and scrap gold. They are particularly interested in buying high grade coins; individual or in large collections.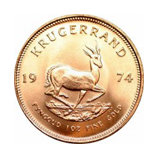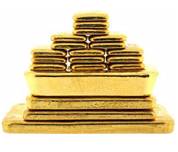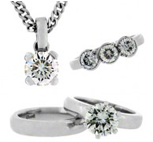 The above images are copyright courtesy of
Chards 1964 Ltd
. Used with permission.
Services / Products Available

E-commerce facility


Bullion Bars


Bullion Coins


Numismatic Coins


Investment/Retirement Vehicles

Company Trust Rating
Company established: 1964
Employees: 10-20
Full contact details:


Online reviews: A
Bullion.Directory rating: A+

Company Alerts
We are not aware of any alerts concerning this company.
Company Awards
Bullion.Directory 2017 UK Bullion Dealer of the Year
Bullion.Directory 2017 Numismatic Dealer of the Year
Bullion.Directory 2017 eCommerce Dealer of the Year
Bullion.Directory 2016 UK Bullion Dealer of the Year
Bullion.Directory 2016 Educational Resource Of The Year
Bullion.Directory 2015 UK Bullion Dealer of the Year
Bullion.Directory 2014 Gold award for consumer education

When doing business with Chard 1964 Ltd - please say you saw them in Bullion.Directory.
Read or add Chard 1964 Ltd reviews and ratings using the "reviews" tab above.
All Chard 1964 Ltd details are believed to be correct at the time of listing. Please report errors here.
Gold's $10k Trap: Have You Already Been Caught?
If you're planning to invest $10k+ you NEED this award winning Gold Guide

To add this badge linking to your Bullion.Directory listing, copy & paste the following code snippet to your website: