In a Nutshell:
Fisher Precious Metals may be one of the smaller-sized national precious metals dealers, but as the saying goes – size is not everything. Their levels of personal service, coupled with a well-deserved reputation for honesty and deep knowledge of the industry have led to a fiercely loyal client base.
Fisher sells bullion bars and coins, assist in arranging metals-backed retirement accounts, provide storage and assess / buy scrap gold. in addition to precious metals, they sell investment-grade loose diamonds at wholesale prices.

Fisher Precious Metals Overview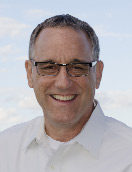 Fisher Precious Metals is a national bullion dealer that works closely with both new buyers and experienced gold and silver investors.
Whether you are buying or selling gold and silver bullion, investing precious metals in your IRA, or selling your unwanted jewelry Fisher can help with swift professional advice. They supply and buy all forms of domestic and international bullion, numismatic coins and IRA approved precious metals.
In addition, as certified appraisers through the International Society of Appraisers (ISA), Fisher can provide clients with IRS Qualified Appraisals, estate liquidations and informal valuations.
View Fisher's full range of services Services Available ➲
Physical precious metals provide you with a tangible, stable and secure investment to insure against inflation, market risk and global events.

Our clients tell us that they find our knowledge, the education we provide, and the time we invest to be invaluable. The key to our success has been unparalleled service, competitive pricing and the wisdom we provide our clients as it relates to their overall financial picture, with personal and consultative being the adjectives used most frequently to define our company."
Company president John Fisher
Bullion
Bullion is the mainstay of Fisher's business, with company owners having been personally invested in gold and silver bullion since 1995.
Core bullion products include:
Gold & Silver Bars
Gold & Silver Eagles
Gold Krugerrands
Gold & Silver Canadian Maples
Gold & Silver Philharmonics
Silver Rounds – All brands
90% Pre-1965 Coins
Junk Silver
Essentially Fisher carry all bullion products manufactured by the world mints, with consistent product availability – and all orders are securely shipped within 48 hours of cleared funds.

All Fisher products are guaranteed under their 100% Authentication Services.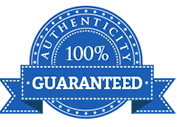 This means they authenticate every coin or bar that they buy and sell, ensuring customers safety in all purchases.
As part of this 100% Authentication Service, they employ the Sigma Metalytics Precious Metals Verifier, coupled with weight and dimension measurements for non-destructive digital testing of all other products.
Fisher Precious Metals are also a Bullion DNA dealer with the Royal Canadian Mint, utilizing their state of the art digital technology.
They are in the process of adding an e-commerce facility for gold and silver bullion purchases.
Find out more about Fisher Precious Metals' bullion stock Bullion ➲
Gold and Silver IRAs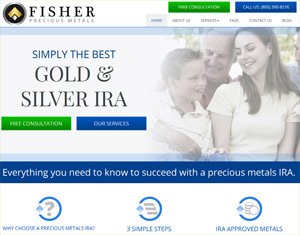 Fisher Precious Metals has been handling all forms of Self-Directed IRAs for their clients for over 9 years.
Considered experts in the low cost precious metals IRA arena, Fisher Precious Metals guarantee a quality transaction for all new IRAs, rollovers and transfers and their work with a variety of IRA Custodians and partnerships with multiple depositories ensures the perfect solution for individual client needs.
They also offer what they believe to be the two best Offshore Precious Metals IRA offerings available for U.S. clients.
Read more about On and Offshore IRAs Precious Metal IRAs ➲
Free Appraisals/Valuations
Unlike most other coin dealers offering free appraisals, Fisher are certified appraisers with the International Society of Appraisers.
They will gladly provide free appraisals of all of your bullion bars, coins and numismatics and if you choose to sell, Fisher will pay top market prices for all of your pre-owned gold and silver in most forms (bullion, coins, bars and jewelry) as well as your pre-owned diamonds.
All appraisals are handled confidentially. IRS Approved appraisals and formal estate appraisals are also available for a fee.
Check ISA credentials here ISA Profile ➲
Numismatics
While bullion makes up the majority of Fisher's annual sales, they also sell numismatics. However, there's good reason numismatics form a smaller part of their overall business.
Despite having wholesale accessibility and expertise in the numismatic arena, Fisher Precious Metals strongly believe that numismatic coins are intended primarily for the collector or hobbyist.
They feel numismatic coins are most often not a good investment unless you are a savvy investor or collector – this being due to misinformation and inappropriate sales methods used across the marketplace
Learn more: Numismatic Myths ➲
Wholesale Diamonds
Fisher Precious Metals are national buyers and sellers of GIA and EGL loose diamonds.
This gives their clients an opportunity to buy certified diamonds from at wholesale pricing. Fisher will also appraise and pay top prices for loose diamonds or diamonds set in existing jewelry.
Read about Fisher's wholesale diamonds Wholesale Diamonds ➲