Precious Metals Market Report
Friday 18 August, 2017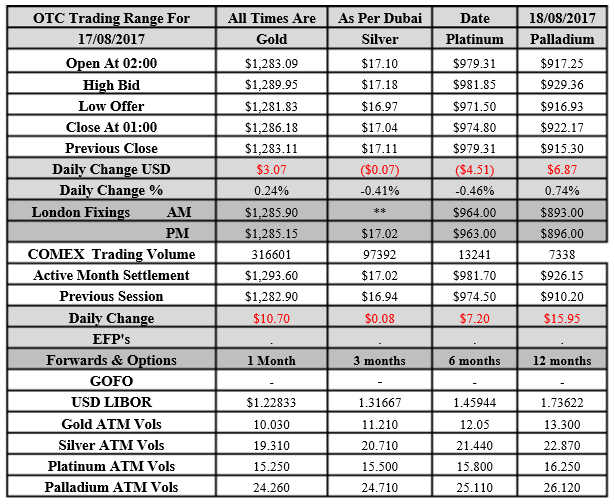 Fundamentals and News*
Gold Seen as 'Expensive' as Prices Stumble in Assault on $1,300
Gold seems to have hit a wall. Three times it's charged at $1,300 this year and three times it's failed.

The threat of nuclear war between the U.S. and North Korea could in theory have been enough to push prices above that, especially as they were also buoyed last week by tame American inflation data, which damped the chances of the U.S. increasing interest rates this year. But the rally faded as fears of a conflict lessened and a surge in U.S. retail sales pushed up bond yields.
"We expect gold prices to extend their sell-off provided a diplomatic result can be achieved," said Kash Kamal, an analyst at Sucden Financial Ltd. in London, in a reference to the standoff between the U.S. and North Korea. Minutes from the Federal Reserve's July meeting are also set for release later on Wednesday and they'll probably hint at a rising chance of another rate hike this year, so "gold currently looks expensive," he said by email on Aug. 14.
The U.S. central bank has raised borrowing costs twice this year as it seeks to reverse years of monetary easing introduced to help the economy recover from the global financial crisis. Prices last breached $1,300 at the time of the U.S. presidential election in November. While gold's up 11 percent this year, it's traded in a range of less than $100 in the past five months, and the 120-day volatility is near the lowest level in at least a decade.
While bullion could spike in a knee-jerk reaction from investors, especially during the summer months when markets are quieter, resistance looks firm around $1,296 to $1,300, said Kamal. A retracement to $1,250 is expected, unwinding the impulsive move higher. Gold traded about $1,271 on Wednesday.
Bullish sentiment is still out there. Billionaire Ray Dalio, who leads the world's largest hedge fund at Bridgewater Associates, recommends investors consider placing 5 percent to 10 percent of their assets in gold as a hedge against current political and economic risks.
Should global tensions escalate, the Fed loosen its grip on tightening policy and the dollar continue to weaken, "I certainly think $1,300 is well within striking distance," said Todd Colvin, senior vice president at futures and options broker Ambrosino Brothers in Chicago. The Bloomberg Dollar Spot Index has lost 8 percent this year and is near the lowest intraday level since May 2016
(*source Bloomberg)

Data – Forthcoming Release

Technical Outlook and Commentary: Gold
Gold for Spot delivery was closed at $1286.18 an ounce; with gain of $3.07 or 0.24 percent at 1.00 a.m. Dubai time closing, from its previous close of $1283.11
Spot Gold technically seems having resistance levels at 1291.3 and 1297.2 respectively, while the supports are seen at $1272.5 and 1266.6 respectively.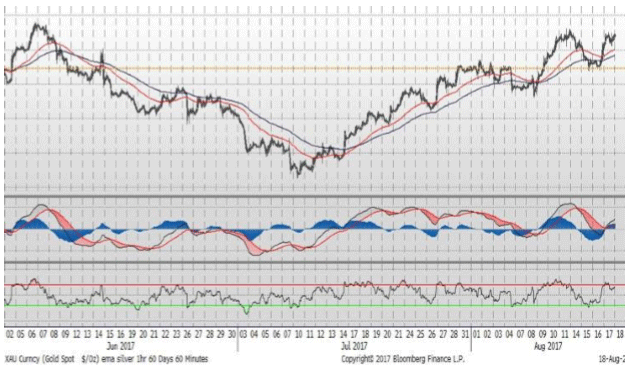 Technical Outlook and Commentary: Silver
Silver for Spot delivery was closed at $17.04 with loss of $0.07 or -0.41 percent at 1.00 a.m. Dubai time closing, from its previous close of $17.11
The Fibonacci levels on chart are showing resistance at $17.19 and $17.34 while the supports are seen at $16.70 and $ 16.55 respectively.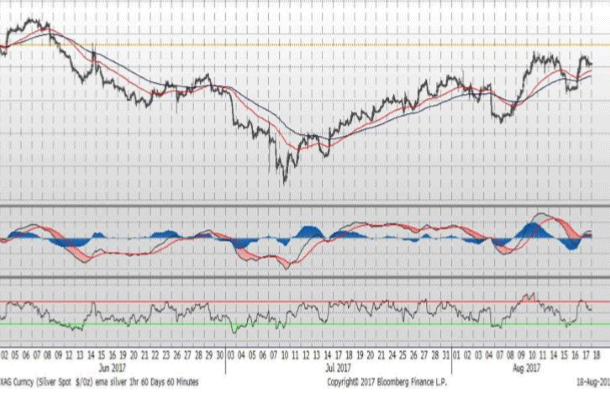 Resistance and Support Levels


Indications only, open & closing prices are bids; data source: Bloomberg; important disclaimer below; Times as per Dubai

This analysis is also available at
Kaloti Precious Metals SG
Bullion.Directory or anyone involved with Bullion.Directory will not accept any liability for loss or damage as a result of reliance on the information including data, quotes, charts and buy/sell signals contained within this website. Please be fully informed regarding the risks and costs associated with trading in precious metals. Bullion.Directory advises you to always consult with a qualified and registered specialist advisor before investing in precious metals.