The Secret to a Profitable Gold IRA
My easy-to-follow guide will save you money, make you money and help protect your wealth in any market
Fill the form and I'll ship my kit direct to your door today!
SORRY THIS GUIDE KIT IS NOW OUT OF STOCK
CLICK HERE FOR ALTERNATIVE INVESTOR KIT

Discover Insider Methods to Save and Make More With Each Gold IRA Purchase
Buy like the big investors – typical discounts of 3-7% on retail
Discover 4 magic words to have dealers beg for your business
Find the best gold deals delivered or vaulted, onshore or offshore
Double-down on tax savings buying into an IRA, RRSP or SIPP
These techniques can be used at ANY gold IRA broker and are guaranteed to save money, time and stress.
My Free Gold IRA Guide Includes:
The Insider's Gold Investment Guide
Learn exactly how to buy the right investment metals at the best possible price for maximum protection and profit – in complete privacy and tax free.
Secrets Of The Federal Reserve DVD
Discover the award-winning documentary that reveals the hidden secrets of the Federal Reserve and it's manipulation of the global monetary system.
Forbes Magazine Investment Guide
Receive the must-read Forbes Magazine Investment Guide and learn exactly what can protect your portfolio or retirement account from a future crash.
The Untold Story of Gold – Special Report
Rediscover the events that followed the 2008 financial collapse and how they play a vital role in helping you avoid the next big crisis – due any time.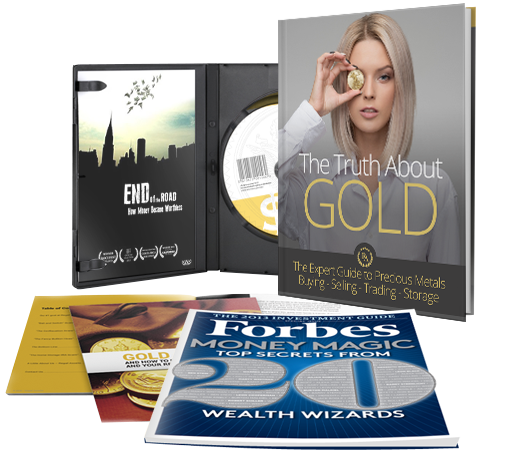 "This is a must have kit. Essential reading for anyone considering a Gold IRA – don't pass the opportunity to get a complimentary copy"
Alan Macallister CEO Bullion Directory


Don't Delay – Order Your Copy Today!
I've given Bullion.Directory 100 copies of my kit, meaning 100 chances to get my must-have investor guides and DVD.
This is a genuine offer and an opportunity to receive $197 worth of expert precious metals literature, an award-winning DVD, the Forbes Investor Guide and my special Gold Report, all shipped direct to your door for free.
And I'm not even charging shipping – so enjoy it on me!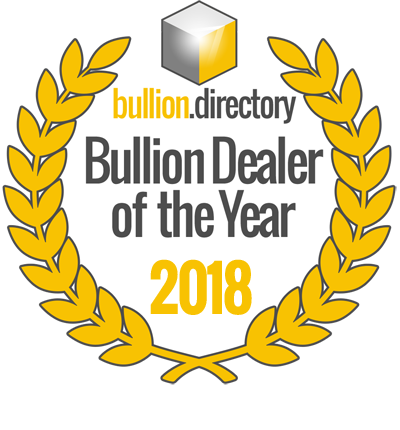 In preparing this kit, Bullion.Directory has partnered with International Bullion Dealer of the Year winners, Regal Assets who cover printing & shipping costs.
When organizing free shipping you can speak to one of their experienced wholesale brokers who will ensure you receive a kit tailored to your exact circumstances.
Material provided on the Bullion.Directory website is strictly for informational purposes only. It is not intended as financial, or investment advice and must not be relied upon as such. Precious metals carry risk and investors requiring advice should always consult a properly qualified advisor. Bullion.Directory, it's staff or affiliates do not accept any liability for loss, damages, or loss of profit resulting from readers investment decisions.