Bullion.Directory may earn a small fee from some of the links on this page. This does not affect the page's editorial content, reviews, scores or ranking, nor the price you pay.
Learn More
Best Gold IRA Company 2023 - How You Voted
Click Results to Learn More
Compare 2023's Best Gold IRA Companies
Here's our at-a-glance comparison of 2023's finalists looking at ratings across the web, information offered, storage fees - plus any volume or wholesale bonuses available to new clients.
*Free storage, free IRA set-up fees and free annual fees are available on qualifying accounts and under certain minimim order values - check with companies concerned
**Applies only to qualified orders with Goldco's premium products. Get up to 5% back in FREE Silver when you invest $50,000 - $99,999. Get up to 10% in FREE Silver when you invest $100,000 or more. Cannot be combined with any other offer. Additional rules may apply.
Expert Opinion: 2023's Best Gold IRA Companies Reviewed
Bullion.Directory's wealth advisor Alice Walker rates and reviews your chosen Gold IRA companies and shares hints, tips and strategies to get the best from gold in your IRA.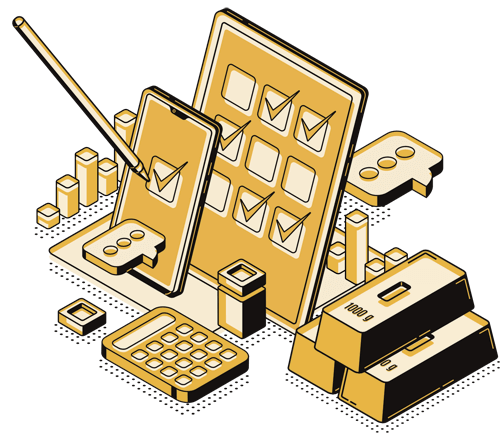 When I was asked to review the 2023 Bullion Dealer of the Year finalists, the vote was still underway. But as I looked over the 10 shortlisted companies I knew that no matter what happened, we'd see some deserving winners.
Those 10 companies were some of the biggest and best names in the industry, with a number of past Bullion Dealer of the Year trophy-holders. Many are companies both I and my wealthy clients have had nothing but great exeriences with.
So as the votes came in I was genuinely excited to see who the 5 finalists would be - and then when everything was counted I was more than happy with the choices you'd made.
There's not one of these 5 that I wouldn't recommend to members of my family or closest friends - what I call my "Nana Test" was passed with flying colors!
2023's Best Gold IRA Companies in Detail
Ratings, rankings and reviews for each company, with details of costs, fees and and special offers
What is a Gold IRA?
A Gold IRA can form an important element of any diversified portfolio, helping hedge a retirement plan from risks of market downturn and financial crisis.
As a special form of Self-Directed IRA, not only does gold in an IRA protect wealth, Gold IRAs are one of the most tax-advantaged routes to buying gold and silver.
In the crash of 2008, while millions of IRA accounts dropped by 50% or more, precious metals soared in value, hitting a then all-time high.
More recently when the effects of a global pandemic were wreaking havoc in financial markets, gold once again hit new record prices helping to stabilize and protect retirement accounts whilst others were flat-lining.
Thanks to little-known IRS rules, some gold and silver investments can be bought or sold tax-deferred or tax-free when inside of a Gold IRA, giving higher rate taxpayers up to 37% more purchasing power, or gain at time of sale.
With a power to protect and grow - and a tax-advantage when doing so - it's little surprise Gold IRAs have become a multi-billion dollar success story.
The Gold IRA Rollover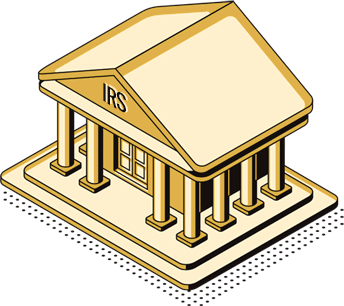 A gold IRA rollover is a tax efficient way to add IRS-approved precious metals to your retirement portfolio
If you're looking to add gold to an existing retirement account you'll need to use a gold IRA "rollover" or transfer.
It's important to have a good grasp of how a gold IRA works – the gold IRA rollover process, either as part of a DIY approach, or to better track your IRA provider and custodian's progress (and see just how they earn their fees!)
Provided IRS rules are followed, the rollover process is simple - and using the skills of a gold IRA specialist will ensure it's completely painless.
But before getting started with an IRA rollover, you need to ask yourself is gold in your IRA the right asset for you?
Gold is a proven hedge against risk and stock-market crashes and has been seen to maintain spending power across millennia – despite sometimes high inflation. This is why gold is so popular as a wealth-preservation tool among the wealthy, and why it forms the bedrock of most central banks' assets.
But for all gold's great advantages, there is an inescapable fact – it doesn't pay interest or dividends.
Instead it acts as a stabilizer for more risky portfolio elements and because it will typically rise in value when paper assets decrease, it helps take away the pain of financial crises. In 2008 while the markets crashed and burned, gold saw massive growth.

By way of an example, a $33k gold IRA taken out in 2001 would have been worth $175,155 by 2013, while a paper-backed account would have struggled to $42,570 as the markets began a slow recovery post-crash.
And thanks to inflation, by 2013 you would have needed $43,432 to achieve the same spending power as that original $33k in 2001 – meaning the stock-market investment would have made an overall loss in real terms. A loss, versus a 430% profit with gold.
What is a Gold IRA Rollover?
You carry out a gold IRA rollover if your existing retirement plan is unable to contain physical precious metals.
When the IRS relaxed rules on bullion in retirement funds, precious metals immediately became an essential part of many retirement accounts. However even today a number of accounts can't or won't accept physical gold, hence the need for a rollover.

In essence a gold IRA rollover consists of three simple stages

Gold IRA Rollover Step #1: Select a custodian / trustee to accept your rollover.
Bullion.Directory lists 116 gold IRA specialists, some of which are metals dealers, some attorneys and some custodians, but any one of them will be able to set up an IRA tailored to allow tax-free investment in physical bullion.
To get started you fill in a simple form to create a suitable new self-directed IRA account (now known as a Gold IRA) – which will then be active in 2-5 days, sometimes sooner.

Gold IRA Rollover Step #2: The rollover of funds
You now take a distribution from your existing retirement plan. You can ask your plan administrator to make the payment directly into your newly set up gold IRA. Alternatively the administrator will issue your distribution in the form of a check made payable to your new account. Either way there are no taxes withheld from your rollover.

Gold IRA Rollover Step #3: Buying precious metals
Now the fun part! It's time to select the precious metals you want to buy for your gold IRA.
Specialist IRA gold dealers will help advise the best metals to buy in line with your needs (some portfolios can be built with an eye on potential capital appreciation as well as wealth protection) and lock the prices at a rate you're happy with. After this selection process your trustee wires the funds to the dealer.
Secure delivery sees your metals delivered directly into your trustees vault at a chosen depository and that's you – you've completed a gold IRA rollover!
When and why would you use a rollover?
Ordinarily*, a distribution (withdrawal of funds) from a retirement account is a taxable event. The amount of the distribution is added to your income for that year and taxed at your standard rate.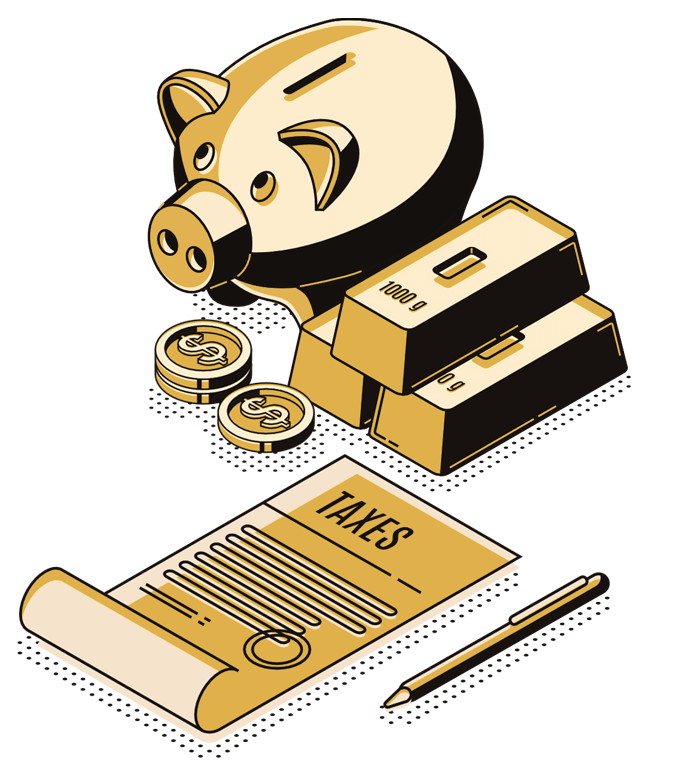 By rolling over your distribution from one plan to another or carrying out a direct trustee-to-trustee transfer, you generally don't pay any tax on it until you finally withdraw it from the new plan.
The IRA rollover allows more of your money to continue growing thanks to being tax-deferred.
Since January 1, 2015, you are now only permitted to make one rollover from one IRA to another IRA in any 12-month period, regardless of the number of IRAs you own.
There are exemptions from this rule, where one-per year limit does not apply:
rollovers from traditional IRAs to Roth IRAs (conversions)
trustee-to-trustee transfers to another IRA
IRA-to-plan rollovers
plan-to-IRA rollovers
plan-to-plan rollovers
You must include in gross income any previously un-taxed amounts distributed from an IRA if you made an IRA-to-IRA rollover (other than above exceptions) in the preceding 12 months. You may also be subject to a 10% early withdrawal tax on the amount you include in gross income if you are aged less than 59.5.
Full details of the One Rollover Per Year rules can be found on the IRS site.
*(other than qualified Roth distributions and any amount already taxed – check with a registered IRA Advisor for up to date legislation)
Gold Ira Rule Basics
As far as IRS rules go, Gold IRAs are relatively simple, however common mistakes can quickly lead to unexpected fees, penalties and higher tax
Since the IRS relaxed it's rules on physical gold in retirement funds, precious metals have unsurprisingly formed an essential part of many American IRAs. Get your set up, content or distributions wrong however and you could be looking at double taxation – or worse.
As we all know the US Government and the IRS do like their regulations – so it's not surprising that setting up a gold IRA carries a strict set of rules.
Gold Ira Approved Metals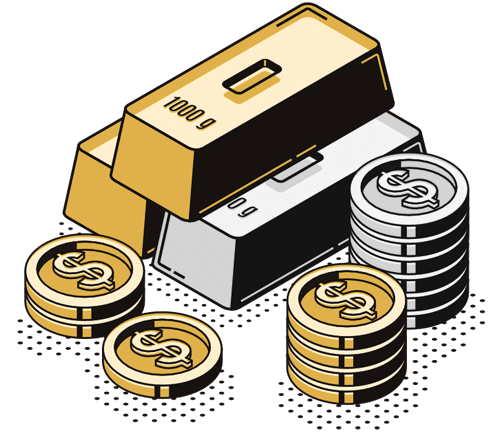 Being the IRS, you can't just add ANY random precious metals to your gold IRA. Investment grade metals for an IRA need to follow a set of strict criteria.
The coins and bars that are accepted investments for a self-directed IRA are somewhat limited, but for good reason. Your long-term protection.
Precious metal IRAs may only contain coins and bars from an ira approved precious metals selection. They must be COMEX/NYMEX accredited and must be sufficiently pure.
Coins suitable for precious metal IRAs are typically valued on their precious metal content only. With only a few exceptions such as American proof gold and proof silver Eagles, historic, proof or collectible coins are not permitted.
IRA Approved Coins & Rounds
IRA approved coins and rounds must meet minimum fineness requirements and be manufactured by a NYMEX or COMEX-approved refiner/assayer or a national government mint and should be ISO9001 Certified.
Gold – official list
American Gold Eagle coins
U.S. Buffalo Bullion gold coins
Canadian Maple Leaf gold coins
Austrian Philharmonic gold coins
Australian Kangaroo/Nugget gold coins
Other examples of acceptable gold coins/rounds include:
Chinese Gold Panda coins
Gold Incuse Indian rounds
Gold Engelhard Prospector rounds
Perth Mint Lunar Series gold coins

Silver – official list
American Silver Eagle coins
Austrian Vienna Philharmonic coins
Australian Kookaburra coins
Canadian Maple Leaf coins


Other examples of acceptable silver coins/rounds include:
UK Silver Britannia coins (*after 2013*)
Incuse Indian silver rounds
Sunshine Mint silver rounds
Candian Silver Arctic Fox coins
Australian Silver Kookaburra coins
Platinum – official list
American Platinum Eagle coins
Platinum Canadian Maple Leaf coins
Platinum Australian Koala coins
Other examples of acceptable platinum coins/rounds include:
Platinum Britannia coins
Platinum Australian Platypus coins
Palladium – official list
Canadian Maple Leaf Palladium coins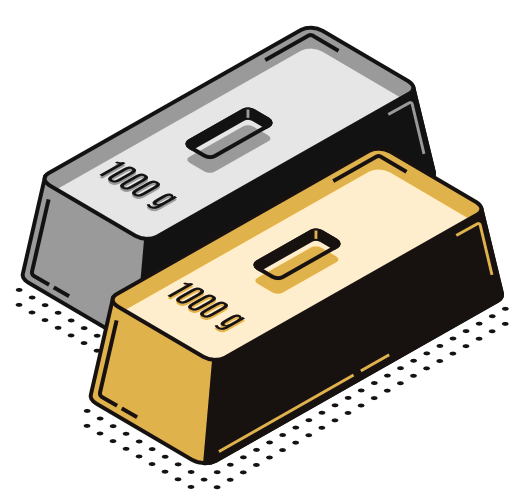 IRA Approved Bullion Bars
IRA approved bullion bars must meet minimum fineness requirements and be manufactured by a NYMEX or COMEX-approved refiner/assayer and should be ISO9001 Certified.
Gold bars must be .995+ fine, silver has to be .999+, while platinum and palladium should have a purity of .9995+
IRA Basics: Contribution Limits:
As with any IRA, the IRS imposes limits on how much you can contribute in any given year. From 2022, your total contributions to all of your traditional and Roth IRAs cannot be more than:
* $6,500 ($7,500 if you're age 50 or older), or
* your taxable compensation for the year, if your compensation was less than this dollar limit.
The IRA contribution limit does not apply to rollover contributions or qualified reservist repayments
Required Minimum Distributions
Unlike with precious metals outside of a retirement account, you cannot keep retirement funds in your IRA indefinitely. You generally have to start taking withdrawals from your IRA, SIMPLE IRA, SEP IRA, or retirement plan account when you reach age 70½.
Your required minimum distribution is the minimum amount you must withdraw from your account each year.
* You can withdraw more than the minimum required amount.
* Your withdrawals will be included in your taxable income except for any part that was taxed before (your basis) or that can be received tax-free (such as qualified distributions from designated Roth accounts).
For IRAs (including SEP and SIMPLE IRAs) this starts at April 1 of the year following the calendar year you reach age 70½.
The IRS has prepared worksheets where you can easily calculate your minimum distributions.
But be warned: making the wrong distributions at the wrong time, buying the wrong kind of metals, or using the wrong type of storage can have serious financial implications - and lead to fines, tax penalties and in serious cases account confiscation.
This is why I always advise to read up on the free Gold IRA guides available and to only work with trusted Gold IRA specialists who know the rules inside-out.

Gold IRA FAQs
Why is it important to choose the right dealer?
Precious metals dealers can and do go out of business, usually owing millions to their clients. Other dealers can be involved in fraud and other immoral sales practices – none of which ends well for customers putting their hard earned dollar into their pockets.
It is therefore essential to research your chosen gold dealer carefully, looking at their BBB rating, time in business, complaint history and even where possible looking at their accounts if published, to check current liabilities.
Dealers tend to show warning signs prior to suddenly declaring bankruptcy, and these can be anything from sudden shipping delays and unhappy customer ratings to active court cases and federal investigations.
Thankfully the internet (and our directory) is at your disposal and you can find out a lot about any given company very quickly.
How does Bullion.Directory pick gold IRA companies to recommend?
Trust and impartiality are at the heart of our directory's business model - so it's very important when we select our choice of best gold IRA companies we do so solely based on merit.
Our precious metals experts select companies from over 1600 gold dealers we list, including over 500 who deal with gold IRAs and 100 gold IRA specialists, and rate them on a wide variety of factors including quality of service, pricing, transparency, educational materials, secret-shopper investigations and third-party reviews.
Positive reviews when made, are the result of the quality of service given by a company, with additional weighting based on the voting of 30,000+ consumers in our annual Bullion Dealer of the Year public vote.
To further help ensure our editorial team's impartiality and eliminate bias, they receive no direct compensation from companies they recommend.
Even where Bullion.Directory may have a pre-existing marketing relationship with some companies concerned, authors of individual posts, articles and listings are not compensated in any way that would or could affect their opinion, reviews, rating or ranking for any given company.
How can I trust these are the best gold IRA companies?
We all know what's written on the internet is not necessarily true, however in this case we do genuinely try to produce completely unbiased reviews.
Our ratings are based on the combined 56 year experience of our precious metals experts, an ever-growing team of secret-shoppers, the voting results of over over 30,000 consumers every year, as well as countless hundreds of consumer reviews and ratings made on Bullion.Directory and other specialist websites.
In short, our editorial reviews are based wholly on the above and share no relation to any advertising compensation we may receive.
Companies can ask, companies can try, but our editorial team will not be swayed.
Back to IRAs themselves, can I add gold I already own?
In short, no.
Except in cases of rollovers or transfers, contributions to your account can only be made in cash. You can only buy metals with money from inside your IRA, for direct delivery to your custodian's storage facility.
You cannot add metals you already own even if they otherwise meet all the requirements.
Can I add other investment types to my gold IRA?
Yes, as long as your IRA provider has the ability or inclination to do so, you can add any of the officially sanctioned investments to your precious metals IRA.
Your IRA can include Real Estate, LLC's Private Loans, Private Equity, Mutual Funds, Stocks, Bonds and a whole lot more.
Notably for precious metals investors, collectibles are not allowed – so any metal valued for it's age, beauty or rarity rather than the intrinsic value of the metal itself will usually be unsuitable, although as usual there are some limited exceptions.
Can't I just add gold to my current retirement plan?
You may be able to – it depends on what type of retirement account you already have.
The IRS allows an IRA, Individual 401(k), HSA or ESA to acquire some types of precious metals, but not all accounts will be managed or set up to allow this.
The best way to see if this is possible is to ask your provider. If they say no, then it should be a simple case to transfer or rollover your existing account into a gold IRA.
Alternatively, because you can have more than one retirement account, you can set up a separate additional account to house your precious metals, leaving your current account as is.
Can I take possession of the gold in my IRA?
No. Gold in an IRA must remain with your custodian or trustee at an approved depository.
You can take a distribution from your IRA, however this will be taxable and may carry additional fees and penalties.
In recent years IRA companies have started promoting "Home Storage", "Check Book" IRAs or "LLC" IRAs as a loophole to this rule, where the IRA holder forms a Limited Liability Company. This LLC then buys gold coins (not bars, and so far only American Eagle coins are used in the scheme), which can be stored at the company HQ, which in most cases is the IRA holder's home.
However IRS Publication 590 specifies that for all IRAs, "The trustee or custodian must be a bank, a federally insured credit union, a savings and loan association, or an entity approved by the IRS to act as trustee or custodian."
Storing Gold IRA products in the IRA owner's home or in a safe deposit box to which the IRA owner maintains a right of access is not within the letter or spirit of the Internal Revenue Code – that is, the tax-advantaged IRA assets should be held outside the possession and personal control of the IRA owner until retirement or early distribution.
Some Home Storage IRA companies mention the Swanson v. Commissioner case in 1996, adding that the IRS and the Department of Labor have, through field service advisory letters, and DOL advisory opinion letters, consistently acknowledged the existence of the CheckBook IRA – however the Self-Storage IRA arrangement has not been approved or recognized by the Internal Revenue Service – formally or in a no-action letter issued by the IRS, Employee Plans Division.
Can I own more than one IRA or retirement account?
Yes, you can own any number of retirement accounts – but your maximum total annual contributions would be the same for one account as for five.
Because many providers set minimum purchase limits, you could find yourself unable to add to a particular asset class in a particular account if you were spread too "thin" over multiple accounts, plus an added disadvantage of having too many accounts would be paying multiple maintenance fees.
Can I transfer or rollover an existing retirement plan?
Yes. If your existing account is unsuitable for adding physical precious metals, it is a relatively quick and easy process to transfer or rollover into a new gold IRA in a tax-efficient manner.
All the gold IRA providers listed on this site can provide transfer and gold rollover services.
Where is my gold kept and is it secure?
Your trustee or custodian will keep you physical precious metals investments at a secure facility (depositary) approved for IRA use.
These facilities use state of the art security and are insured to protect your investment.
How much does a gold IRA cost?
Set up fees, storage and maintenance fees vary dramatically from provider to provider, with some charging based on total dollar value of your investment and others offer fixed rates, with zero-fee inducements.
Several of the larger gold IRA specialists will fully cover set-up and storage fees on volume purchases, with Augusta as an example, covering up to 10 years fees and storage costs. This is typically coupled with a high minimum purchase.
Is there a minimum amount I need to purchase?
Many providers set a minimum purchase level, especially dealers who offer free storage and zero fees in the first few years. This minimum is typically between $10,000 and $25,000 as below this there is unlikely to be any profit for them, due to precious metals being a low-margin product.
Low margin? Yes, contrary to popular feeling, the margins in precious metals are tiny in relation to their price and turnover, with dealer profits being as low as 0.5% on some bullion-grade products.
Is there a maximum amount I can contribute?
Yes. Maximum contributions are set by the IRS.
From 2022, your total contributions to all of your traditional and Roth IRAs cannot be more than $6,000 ($7,000 if you're age 50 or older and making a $1000 Roth IRA catch-up contribution), or your taxable compensation for the year, if your compensation was less than this dollar limit.
Note that the IRA contribution limit does not apply to rollover contributions or qualified reservist repayments.
What happens if I've contributed too much?
Provided you remove the excess funds from your IRA within the given tax year, excess contributions can be removed without penalty.
It is always advised to discuss your individual circumstances with a tax advisor.
Is there a contribution deadline?
IRA contributions need to be made prior to April 15 with no extensions permissible.
A qualified plan will need to have been established by the last day of your fiscal year if you are to make any contributions for that year.
Can I withdraw gold from my IRA in an emergency?
In an emergency, Hardship Withdrawal Rules allow those under 59.5 to borrow from their IRA account provided the monies are repaid within 60 days of the distribution, without a 10% penalty.
It is important you seek advice from your tax advisor as circumstances may vary.
Can I take a loan from my gold IRA?
You may not borrow funds from your IRA without penalty unless you are under 59.5 and it is an emergency – and even then money must be repaid within 60 days to avoid a 10% early withdrawal penalty.
Can I combine two or more retirement accounts?
Yes, two or more accounts can be combined or moved into a single account.
It is important however that you seek guidance from a tax advisor as you may wish to keep deductible and non-deductible contributions in their own separate accounts.
Why is it important to choose the right metals products?
Notwithstanding the importance of only buying permitted metals, other purchase decisions will center around premium and popularity.
Unless you are specifically looking for the concentrated value offered by premium-grade coins, try and buy investment metals at their lowest possible premium over the spot price.
This tends to be easier with larger purchases, either through a volume discount of small bars and coins, or because larger bars naturally have lower premiums.
But even looking at similar bars or coins, there can be huge variety in markup from dealer to dealer. If you pay less at the start, you need a smaller increase in market prices to be in profit, or can bear a bigger drop in price without loss.
Popular coins and bars are typically easier to sell. No matter what the market conditions for example you can always sell well known and instantly recognizable coins such as a Canadian Maples or US Eagles at a fair market price.
Is there a best time to buy gold?
In an ideal world the early 1980's!
But without the benefit of a time machine the lower you can buy gold at the better, typically after a major drop, or early on in a buoyant rising market.
Do you buy now, or wait for the next inevitable price correction?
Truth is most investors in physical gold buy to hold for the long term, not trade on dips and troughs, so therefore precise timing isn't essential. For this reason despite media hype or hatred of gold, any time is a good time.
Basically over time gold tends to hold and gain in value against weaker paper currencies and volatile paper assets.
As an example $33,000 put into a gold IRA in 2002 was worth $243,519 just 20 years later in 2022.
$33,000 invested in the Dow Jones at the same time would be worth $147,496 - some $96,000 less than gold.
During this time period, yes absolutely the gold price rose and fell, but it's overall trend is typically upwards – and this is why gold bought at any price or time tends to be a great investment over the longer term.
PROMOTED CONTENT:
Learn everything you need to know about the wealth protecting power of a tax-advantaged Gold IRA inside this 100% FREE Gold Investor Guide (including free shipping!)
🡆🡆🡆
Recap: 2023's Best Gold IRA Companies
Here's our at-a-glance comparison of 2023's finalists looking at ratings across the web, information offered, storage fees - plus any volume or wholesale bonuses available to new clients.
*Free storage, free IRA set-up fees and free annual fees are available on qualifying accounts and under certain minimim order values - check with companies concerned
**Applies only to qualified orders with Goldco's premium products. Get up to 5% back in FREE Silver when you invest $50,000 - $99,999. Get up to 10% in FREE Silver when you invest $100,000 or more. Cannot be combined with any other offer. Additional rules may apply.