Best Gold IRA Companies (High Net Worth)
As we face unprecedented financial risk across global markets savvy investors are moving towards the safety of gold - and more specifically tax-advantaged gold held inside an IRA.
Unfortunately not ALL Gold IRA companies are created equal and in a dangerously unregulated marketplace some choices may cost you dearly in terms of time, money and stress.

Bullion.Directory's wealth advisor Alice Walker ranks and rates her best Gold IRA companies and shares hints, tips and strategies to get the best from gold in your IRA.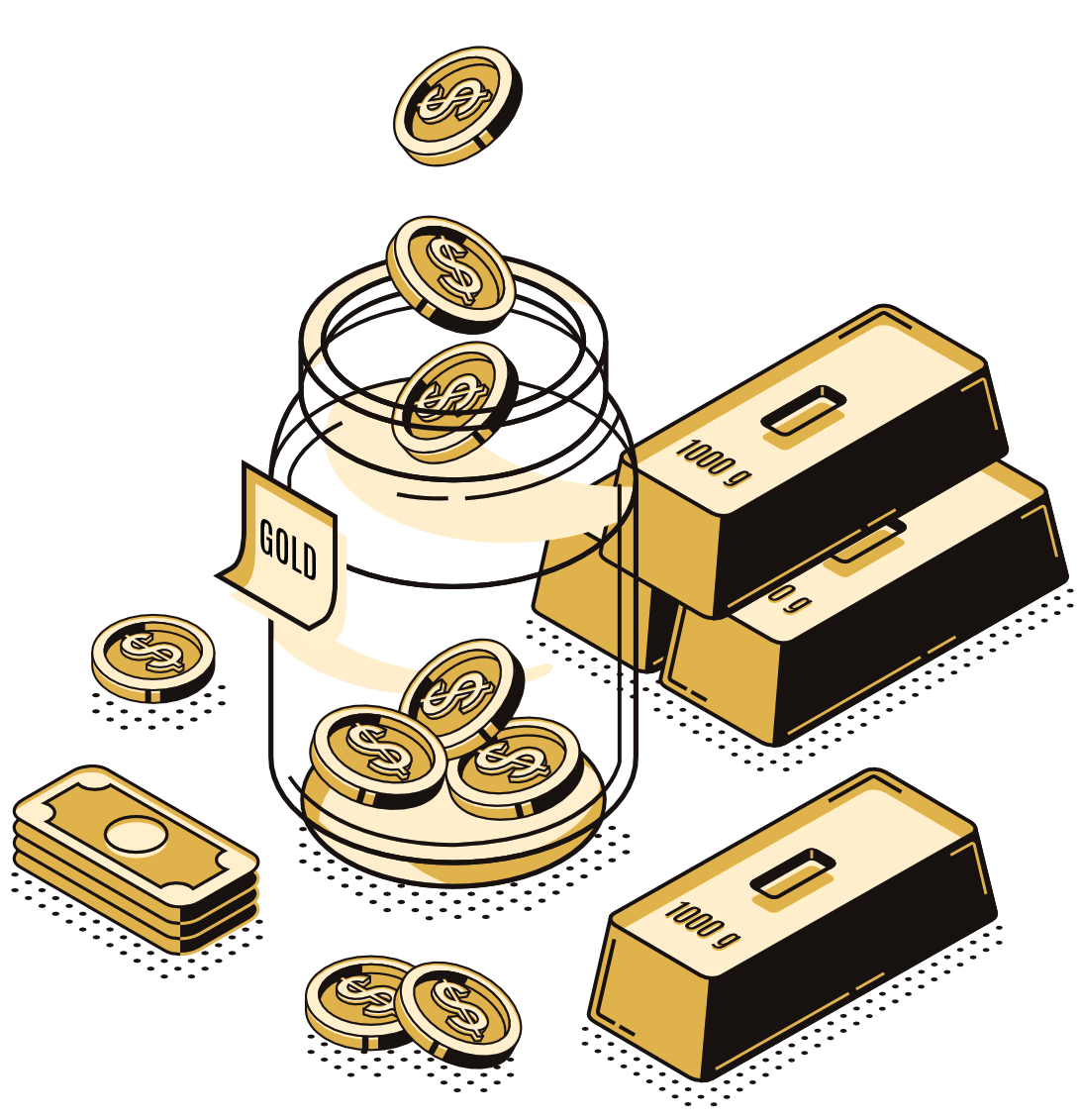 Bullion.Directory may earn a small fee from some of the links on this page. This does not affect the page's editorial content, reviews, scores or ranking, nor the price you pay.
Learn More
#1

Goldco Won Bullion Dealer of the Year on Excellent Customer Service and Consistently Low Fees
3-time Bullion Directory Bullion Dealer of the Year
A+ BBB rating, AAA rating at BCA, with multiple thousand 5-star ratings and reviews across all major consumer protection sites
5-time INC 5000 financial category winner
Top choice for high net worth buyers
Strongly focused on education with library of guides and videos available
Goldco's comprehensive Gold IRA kit widely considered best in industry.
Goldco won Bullion Dealer of the Year for good reason: incredible customer care combined with excellent value services. Their onboarding special offers for new customers make transfers, rollovers and secure storage virtually free of charge.
Free Offer ➤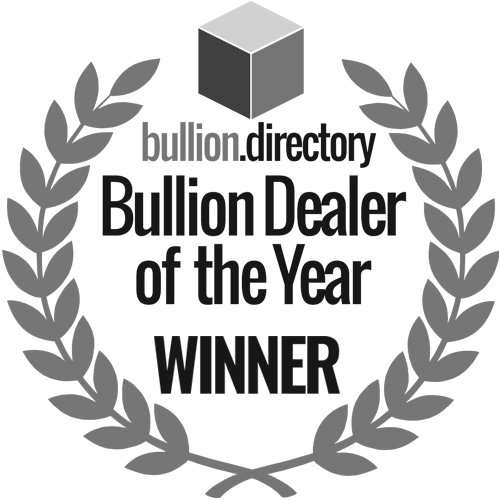 Get Free Investment Guide
Consumer Group Rankings:
Goldco Review:
Goldco are Gold IRA specialists who know how to work properly with High Net Worth clients, and have the facilities and knowledgebase in place to make large-value transactions smooth and seamless.
It's not for nothing that they're 3-time winners of Bullion Dealer of the Year - their customer care and the quality of the services they provide are exemplary.
Although they don't specialize in High Net Worth clients specifically (Goldco cover ALL market demographics including HNW) their account managers and metals experts are well versed in the needs and expectations of high-value customers. This care and attention is clearly of benefit to customers at all investment levels as I frequently hear of mid-market clients saying they feel like they were treated like royalty despite their smaller investment volume.
Goldco Pros
Free physical, video and audio investor kit
Free storage and zero-fee opening offers
Bonus metals for larger purchases
Competitively priced products with 5 star service
Long-established, large trusted company
Multiple-time industry 'best-of' prizewinners
Goldco Negatives
No live pricing on website
No self-serve option
$50k minimum investment to claim bonus silver offer
Goldco Costs, Fees and Service Details
The required minimum purchase at Goldco to start a gold IRA is $25,000. Goldco's preferred Custodian charges a flat annual account service fee which includes a one-time IRA account set-up fee of $50, as well as a $30 wire fee. Annual maintenance is $100, and storage is $150 for segregated storage or $100 for non-segregated storage.
Fees for gold storage and custodianship can vary depending on the company you select to handle these services (required by the IRS, as all IRA assets must be managed by a custodian).
Depending on the Custodian, storage fees can range from $10 to $60 per month, or as a percentage of assets, from 0.35% to 1% annually. Goldco does not charge any storage fees for cash transactions over $25,000.
Goldco New Customer Promotions For March:
Free non-segregated storage for non-IRA customers (worth $100)
First year fees waived for IRAs over $50,000
Free precious metals up to 5% of order value for any orders over $50,000
CLICK TO LOCK-IN PROMOTIONS
Goldco Customer Reviews:
I have talked to other precious metal companies and I talked to Kevin Troy from Goldco.

After talking with Kevin, in great detail about buying precious metals, I felt very assured, that it was the right thing to do at this time. The process at Goldco's end was very easy and everyone at Goldco was very professional."
Jeanette – North Palm Beach, FL
★★★★★
I am a first time buyer, with absolutely no experience in buying precious metals. I wanted to diversify my 401K so I would have some insurance against my stock portfolio. The staff at Goldco made it a simple 1, 2, 3 process. The staff was courteous and responsive and most important, knowledgeable! Their service was prompt. I look forward to working with them in the future, should I decide to purchase more gold and silver or sell my existing investment."
Richard – Oceanside, CA
★★★★★
I can only say my experience was absolutely great. Everything was explained to me in detail to where I understood exactly what was going on with my investment from start to finish. The team at Goldco are extremely informative and answered any questions I had with no problems. I was updated on constantly and found that to be an asset to me to know what was going on at all times. I liked the convenience of being able to call with any questions no matter what it was, it was answered to my satisfaction."
Melissa – Memphis, TN
★★★★★
I just completed my second transaction with Goldco as part of a roll-over IRA. Once again, the process was handled very professionally.

My account executive and his associates have been very patient, courteous and helpful. I highly recommend this company."
Thomas – Middletown, CT
★★★★★
CHECK SPECIAL OFFER
#2

Augusta are Top Choice for High Dollar Value Accounts and Enjoy Industry-Leading Trust Scores
Zero complaints on BBB or other consumer protection sites
Strict no-pressure company sales policy
Unique onboarding webinar with Harvard trained metals expert
Strong focus on customer education with an excellent video series and award-winning free investor kit
Small team of dedicated experts giving a 1-on-1 white glove service
Despite coming second to Goldco in Bullion.Directory's Bullion Dealer of the Year, I think Augusta have the edge when it comes to working with High Net Worth clients. Their transparency and trust levels are second to none and their white-glove processes for high value transactions are the best in market by a significant margin.
Get Free Investment Guide
Consumer Group Rankings:
Augusta Review:
Augusta Precious Metals are my go-to recommendation for High Net Worth clients as they're one of a handful of Gold IRA specialists who 'get' what's needed and expected when dealing with high value accounts.
While they may not be the cheapest, the actual value they offer HNW clients in terms of peace of mind, speed, efficiency and care means they're un-matched when it comes to 6 or 7 figure transactions.
The value they offer beyond mere price extends to another one of their unique offerings; a surprisingly enjoyable 1 to 1 on-boarding webinar with Harvard-trained economist Devlyn Steele. This coupled with their award-winning investor kit gives investors one of the most valuable commodities of all: knowledge.
Augusta Pros
Industry-leading transparency & trust
Wide range of educational materials
Small team of highly professional agents
'Concierge' levels of white-glove customer care
Rapid hands-off turnaround
Ability to handle complex cases
Augusta Negatives
No live pricing on website
High minimum IRA order size ($50-100k)
No offshore storage
Augusta Costs, Fees and Service Details
APM offer US storage using International Depository Services (IDS) and Brinks, both for use with retirement accounts and for regular portfolios. There are no management fees, with an annual $180 due on US storage regardless of the holding size ($280 in first year).
Insured shipping is included.
Minimum investment is $50,000 inside of an IRA and $10,000 for regular purchases.
APM Promotions For March:
Free storage charges for first 5 years
Free high value 1-on-1 educational webinar for new clients
Zero management fees for all qualifying IRAs
Free insured shipping on orders greater than $10,000
Special savings on selected bullion products – ask for current offers
CLICK TO LOCK-IN PROMOTIONS
Augusta Customer Reviews:
Very solid and professional presentation. The fact that Devlyn Steele personally takes the time to present the materials and to ask questions was a huge plus for me. The presentation was up to date with current government and Fed change information for the current week. I definitely recommend everyone looks at Augusta as an option for buying precious metals."
Todd U
★★★★★
My experience began with a video presentation that was very informative without being a pushy high pressure sales pitch. The presentation highlighted the need to invest in precious metals, e.g., inflation, stock market fluctuations and the current state of the economy. I then reviewed several other Precious Metals IRA companies at the BBB. Other companies had as many as 8 consumer complaints. The complaints were, however, resolved which helped the companies maintain an A+ rating. Augusta Precious Metals had no complaints registered at the BBB. Following my research I opened a Precious Metals IRA with Augusta."
Edward Stadelmayer
★★★★★
I am very worried about the ongoing situation and wanted to diversify my IRA having seen too many red flags as to where we're going as a nation. I applied for the one on one web conference with Devlyn Steele and was accepted and I must say Devlyn is an absolute font of information. He was without any bluster or pressure, just cool hard facts all of which I verified. I took a little while to make my decision and while I did the market moved a little against me but happily Augusta didnt charge me any fees and overall I was able to invest at an advantageous rate. They are an excellent company to work with and I could not be happier with their work so far."
James G.
★★★★★
VISIT AUGUSTA WEBSITE
#3

Birch Score for Education and Customer Service with Lower Minimum Purchase Levels than Most IRA Dealers
Ron Paul's top-choice of Gold IRA specialist
Fast and efficient service with low minimums
Strongly focussed on education with hard-hitting news and analysis from some of the industry's leading names
No-pressure no-obligation helpline
Wide range of precious metals products
Excellent all-rounder
While Augusta and Goldco may get the publicity or the celebrity support, Birch quietly gets on with the business of protecting assets with a minimum of fuss and maximum effectiveness. The 'Volvo' of precious metals dealers they are the understated all-purpose champion of investment portfolios across America - and I love them for it.
Get Free Investment Guide
Consumer Group Rankings:
Birch Gold Review:
I make my Volvo analogy for good reason. Sure there are faster cars, more glamorous cars and there are more luxurious cars - but when it comes to safety, reliability and sheer practicality it's hard to see past a Volvo wagon. I drive a Volvo wagon.
While Birch Gold may not have the most modern website, or any fancy celebrity endorsements - where they truly shine is that they are brilliant at what they do. The fact that they do it in a quiet and non-spectacular manner, get results without fireworks and make clients money without ticker tape parades and glitter bombs - is their secret weapon.
If safety is a client's number one priority and there's any possibilty they'll be put off investing by shouty sales teams and flash bravado, I'll send them straight on over to Birch Gold every single time.
Birch Gold Pros
Fees waived for new qualifying customers
Regular free storage offers
Excellent combination of choice and vlaue with service
Wide range of educational materials available
Thousands of 5-star ratings and reviews
Birch Gold Negatives
No self-serve option
High minimum investment to claim bonus silver offer
US clients only
Birch Gold Costs, Fees and Service Details
Birch Gold Group mainly works with STRATA Trust Company for custodial services and the Delaware Depository for storage. Where clients use these two companies, current annual fees are $75 and $100 respectively, including $1 billion all-risks insurance.
Shipping prices are included in Birch Gold's low IRA fees while for retail purchases requiring home delivery, insured secure shipping is free of charge above an order minimum, currently $10,000.
Minimum investment is $5,000 outside of an IRA and $10,000 within an IRA.
Birch Gold Group Promotions For March:
First year fees waived for IRAs over $50,000
Up to $10,000 in free precious metals – minimum purchase and conditions apply
Special savings on selected bullion products – ask for current offers
CLICK TO LOCK-IN PROMOTIONS
Birch Gold Customer Reviews:
Birch Gold Group were very patient through my transfer of 401k funds to gold and silver. All steps fully explained and especially useful help given in my selecting specific metals."
Victoria C
★★★★★
I've been getting more tense with global situation and home politics so made a decision to buy gold. I'd been hit bad by downturns in the past and didn't want to make the same mistake for a third time. I wanted to use my IRA for investment for tax purposes despite being very wary about not having possession. Birch Gold Group helped put my mind at ease and have made the transfer process very straightforward. I have now finished the transfer and own physical metals. They have helped me tremendously and I feel I'm as prepared as I can be for what is potentially round the corner. If 2020 is anything to go by I'm glad I finally took active measures."
Cliff
★★★★★
An extraordinary job. I could not be any happier with my experience working with Birch Gold Group. In the beginning I had little idea just how much work they would do for me but it was clear by the end. They were a true partner and offered a full service support in every sense of the word. I truly can't imagine having made my rollover with any other company."
Ralph C.
★★★★★
VISIT BIRCH GOLD WEBSITE
#4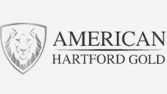 American Hartford Win on Combination of Trust With Excellent Value Offers
#1 ranked gold company by Inc. 5000
Lowest price guarantee and no buy-back fees
No-cost expert consultation, lowest IRA minimums
Exclusively recommended by Bill O'Reilly
American Hartford consistently top our leader boards thanks to their low fees and high value offerings coupled with a unique lowest-price guarantee and superb standards of customer care
#5

Noble Gold: the Top Pick if You're Looking for Small and Friendly
Offering the kind of personal service you only get with small family companies
Excellent range of precious metals products
Low fees and special offers on storage
401k rollover experts
Originally an offshoot from one of our past winners, Noble have grown to offer a uniquely 'homely' service that bigger companies couldn't hope to copy.
Top 5 Gold IRA Companies Comparison
*Free storage, free IRA set-up fees and free annual fees are available on qualifying accounts and under certain minimim order values - check with companies concerned
What is a Gold IRA?
A Gold IRA can form an important element of any diversified portfolio, helping hedge a retirement plan from risks of market downturn and financial crisis.
As a special form of Self-Directed IRA, not only does gold in an IRA protect wealth, Gold IRAs are one of the most tax-advantaged routes to buying gold and silver.
In the crash of 2008, while millions of IRA accounts dropped by 50% or more, precious metals soared in value, hitting a then all-time high.
More recently when the effects of a global pandemic were wreaking havoc in financial markets, gold once again hit new record prices helping to stabilize and protect retirement accounts whilst others were flat-lining.
Thanks to little-known IRS rules, some gold and silver investments can be bought or sold tax-deferred or tax-free when inside of a Gold IRA, giving higher rate taxpayers up to 37% more purchasing power, or gain at time of sale.
With a power to protect and grow - and a tax-advantage when doing so - it's little surprise Gold IRAs have become a multi-billion dollar success story.
The Gold IRA Rollover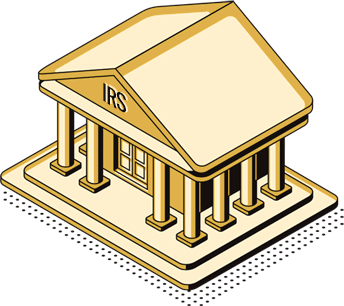 A gold IRA rollover is a tax efficient way to add IRS-approved precious metals to your retirement portfolio
If you're looking to add gold to an existing retirement account you'll need to use a gold IRA "rollover" or transfer.
It's important to have a good grasp of how a gold IRA works – the gold IRA rollover process, either as part of a DIY approach, or to better track your IRA provider and custodian's progress (and see just how they earn their fees!)
Provided IRS rules are followed, the rollover process is simple - and using the skills of a gold IRA specialist will ensure it's completely painless.
But before getting started with an IRA rollover, you need to ask yourself is gold in your IRA the right asset for you?
Gold is a proven hedge against risk and stock-market crashes and has been seen to maintain spending power across millennia – despite sometimes high inflation. This is why gold is so popular as a wealth-preservation tool among the wealthy, and why it forms the bedrock of most central banks' assets.
But for all gold's great advantages, there is an inescapable fact – it doesn't pay interest or dividends.
Instead it acts as a stabilizer for more risky portfolio elements and because it will typically rise in value when paper assets decrease, it helps take away the pain of financial crises. In 2008 while the markets crashed and burned, gold saw massive growth.

By way of an example, a $33k gold IRA taken out in 2001 would have been worth $175,155 by 2013, while a paper-backed account would have struggled to $42,570 as the markets began a slow recovery post-crash.
And thanks to inflation, by 2013 you would have needed $43,432 to achieve the same spending power as that original $33k in 2001 – meaning the stock-market investment would have made an overall loss in real terms. A loss, versus a 430% profit with gold.
What is a Gold IRA Rollover?
You carry out a gold IRA rollover if your existing retirement plan is unable to contain physical precious metals.
When the IRS relaxed rules on bullion in retirement funds, precious metals immediately became an essential part of many retirement accounts. However even today a number of accounts can't or won't accept physical gold, hence the need for a rollover.

In essence a gold IRA rollover consists of three simple stages

Gold IRA Rollover Step #1: Select a custodian / trustee to accept your rollover.
Bullion.Directory lists 116 gold IRA specialists, some of which are metals dealers, some attorneys and some custodians, but any one of them will be able to set up an IRA tailored to allow tax-free investment in physical bullion.
To get started you fill in a simple form to create a suitable new self-directed IRA account (now known as a Gold IRA) – which will then be active in 2-5 days, sometimes sooner.

Gold IRA Rollover Step #2: The rollover of funds
You now take a distribution from your existing retirement plan. You can ask your plan administrator to make the payment directly into your newly set up gold IRA. Alternatively the administrator will issue your distribution in the form of a check made payable to your new account. Either way there are no taxes withheld from your rollover.

Gold IRA Rollover Step #3: Buying precious metals
Now the fun part! It's time to select the precious metals you want to buy for your gold IRA.
Specialist IRA gold dealers will help advise the best metals to buy in line with your needs (some portfolios can be built with an eye on potential capital appreciation as well as wealth protection) and lock the prices at a rate you're happy with. After this selection process your trustee wires the funds to the dealer.
Secure delivery sees your metals delivered directly into your trustees vault at a chosen depository and that's you – you've completed a gold IRA rollover!
When and why would you use a rollover?
Ordinarily*, a distribution (withdrawal of funds) from a retirement account is a taxable event. The amount of the distribution is added to your income for that year and taxed at your standard rate.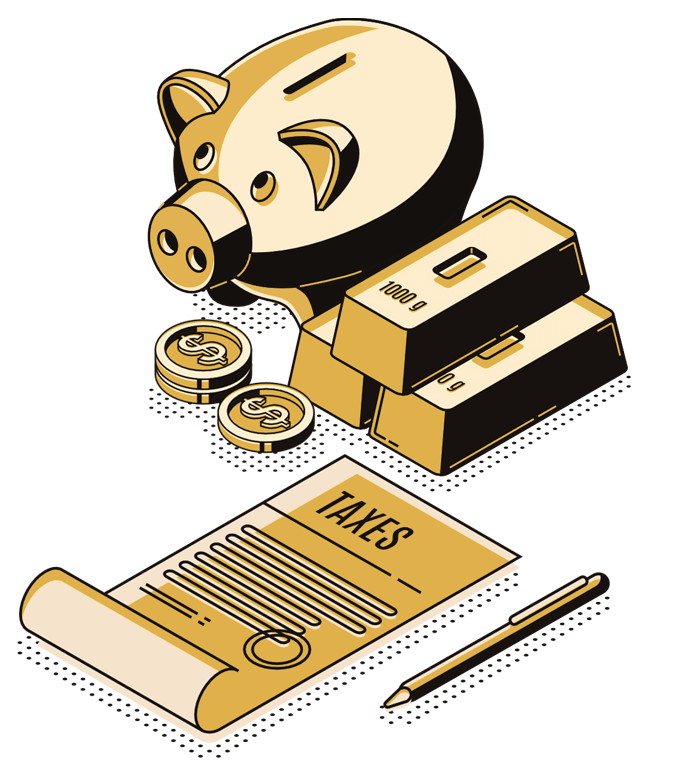 By rolling over your distribution from one plan to another or carrying out a direct trustee-to-trustee transfer, you generally don't pay any tax on it until you finally withdraw it from the new plan.
The IRA rollover allows more of your money to continue growing thanks to being tax-deferred.
Since January 1, 2015, you are now only permitted to make one rollover from one IRA to another IRA in any 12-month period, regardless of the number of IRAs you own.
There are exemptions from this rule, where one-per year limit does not apply:
rollovers from traditional IRAs to Roth IRAs (conversions)
trustee-to-trustee transfers to another IRA
IRA-to-plan rollovers
plan-to-IRA rollovers
plan-to-plan rollovers
You must include in gross income any previously un-taxed amounts distributed from an IRA if you made an IRA-to-IRA rollover (other than above exceptions) in the preceding 12 months. You may also be subject to a 10% early withdrawal tax on the amount you include in gross income if you are aged less than 59.5.
Full details of the One Rollover Per Year rules can be found on the IRS site.
*(other than qualified Roth distributions and any amount already taxed – check with a registered IRA Advisor for up to date legislation)
Gold Ira Rule Basics
As far as IRS rules go, Gold IRAs are relatively simple, however common mistakes can quickly lead to unexpected fees, penalties and higher tax
Since the IRS relaxed it's rules on physical gold in retirement funds, precious metals have unsurprisingly formed an essential part of many American IRAs. Get your set up, content or distributions wrong however and you could be looking at double taxation – or worse.
As we all know the US Government and the IRS do like their regulations – so it's not surprising that setting up a gold IRA carries a strict set of rules.
Gold Ira Approved Metals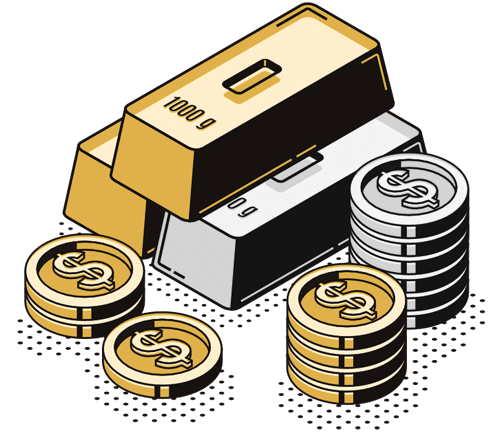 Being the IRS, you can't just add ANY random precious metals to your gold IRA. Investment grade metals for an IRA need to follow a set of strict criteria.
The coins and bars that are accepted investments for a self-directed IRA are somewhat limited, but for good reason. Your long-term protection.
Precious metal IRAs may only contain coins and bars from an ira approved precious metals selection. They must be COMEX/NYMEX accredited and must be sufficiently pure.
Coins suitable for precious metal IRAs are typically valued on their precious metal content only. With only a few exceptions such as American proof gold and proof silver Eagles, historic, proof or collectible coins are not permitted.
IRA Approved Coins & Rounds
IRA approved coins and rounds must meet minimum fineness requirements and be manufactured by a NYMEX or COMEX-approved refiner/assayer or a national government mint and should be ISO9001 Certified.
Gold – official list
American Gold Eagle coins
U.S. Buffalo Bullion gold coins
Canadian Maple Leaf gold coins
Austrian Philharmonic gold coins
Australian Kangaroo/Nugget gold coins
Other examples of acceptable gold coins/rounds include:
Chinese Gold Panda coins
Gold Incuse Indian rounds
Gold Engelhard Prospector rounds
Perth Mint Lunar Series gold coins

Silver – official list
American Silver Eagle coins
Austrian Vienna Philharmonic coins
Australian Kookaburra coins
Canadian Maple Leaf coins


Other examples of acceptable silver coins/rounds include:
UK Silver Britannia coins (*after 2013*)
Incuse Indian silver rounds
Sunshine Mint silver rounds
Candian Silver Arctic Fox coins
Australian Silver Kookaburra coins
Platinum – official list
American Platinum Eagle coins
Platinum Canadian Maple Leaf coins
Platinum Australian Koala coins
Other examples of acceptable platinum coins/rounds include:
Platinum Britannia coins
Platinum Australian Platypus coins
Palladium – official list
Canadian Maple Leaf Palladium coins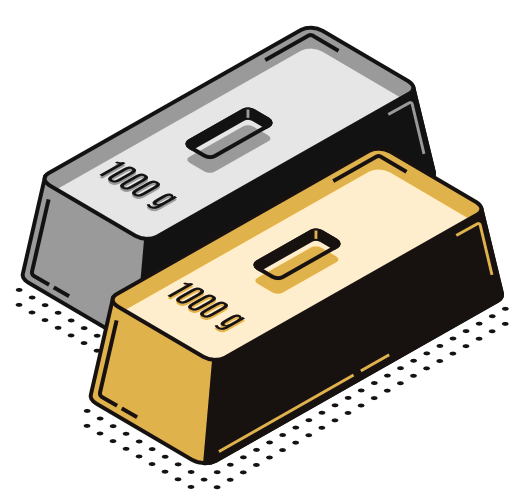 IRA Approved Bullion Bars
IRA approved bullion bars must meet minimum fineness requirements and be manufactured by a NYMEX or COMEX-approved refiner/assayer and should be ISO9001 Certified.
Gold bars must be .995+ fine, silver has to be .999+, while platinum and palladium should have a purity of .9995+
IRA Basics: Contribution Limits:
As with any IRA, the IRS imposes limits on how much you can contribute in any given year. For 2022, your total contributions to all of your traditional and Roth IRAs cannot be more than:
* $6,000 ($7,000 if you're age 50 or older), or
* your taxable compensation for the year, if your compensation was less than this dollar limit.
The IRA contribution limit does not apply to rollover contributions or qualified reservist repayments
Required Minimum Distributions
Unlike with precious metals outside of a retirement account, you cannot keep retirement funds in your IRA indefinitely. You generally have to start taking withdrawals from your IRA, SIMPLE IRA, SEP IRA, or retirement plan account when you reach age 70½.
Your required minimum distribution is the minimum amount you must withdraw from your account each year.
* You can withdraw more than the minimum required amount.
* Your withdrawals will be included in your taxable income except for any part that was taxed before (your basis) or that can be received tax-free (such as qualified distributions from designated Roth accounts).
For IRAs (including SEP and SIMPLE IRAs) this starts at April 1 of the year following the calendar year you reach age 70½.
The IRS has prepared worksheets where you can easily calculate your minimum distributions.
But be warned: making the wrong distributions at the wrong time, buying the wrong kind of metals, or using the wrong type of storage can have serious financial implications - and lead to fines, tax penalties and in serious cases account confiscation.
This is why I always advise to read up on the free Gold IRA guides available and to only work with trusted Gold IRA specialists who know the rules inside-out.

Gold IRA FAQs
Can I add gold I already own?
In short, no.
Except in cases of rollovers or transfers, contributions to your account can only be made in cash. You can only buy metals with money from inside your IRA, for direct delivery to your custodian's storage facility.
You cannot add metals you already own even if they otherwise meet all the requirements.
Can I add other investment types to my gold IRA?
Yes, as long as your IRA provider has the ability or inclination to do so, you can add any of the officially sanctioned investments to your precious metals IRA.
Your IRA can include Real Estate, LLC's Private Loans, Private Equity, Mutual Funds, Stocks, Bonds and a whole lot more.
Notably for precious metals investors, collectibles are not allowed – so any metal valued for it's age, beauty or rarity rather than the intrinsic value of the metal itself will usually be unsuitable, although as usual there are some limited exceptions.
Can't I just add gold to my current retirement plan?
You may be able to – it depends on what type of retirement account you already have.
The IRS allows an IRA, Individual 401(k), HSA or ESA to acquire some types of precious metals, but not all accounts will be managed or set up to allow this.
The best way to see if this is possible is to ask your provider. If they say no, then it should be a simple case to transfer or rollover your existing account into a gold IRA.
Alternatively, because you can have more than one retirement account, you can set up a separate additional account to house your precious metals, leaving your current account as is.
Can I take possession of the gold in my IRA?
No. Gold in an IRA must remain with your custodian or trustee at an approved depository.
You can take a distribution from your IRA, however this will be taxable and may carry additional fees and penalties.
In recent years IRA companies have started promoting "Home Storage", "Check Book" IRAs or "LLC" IRAs as a loophole to this rule, where the IRA holder forms a Limited Liability Company. This LLC then buys gold coins (not bars, and so far only American Eagle coins are used in the scheme), which can be stored at the company HQ, which in most cases is the IRA holder's home.
However IRS Publication 590 specifies that for all IRAs, "The trustee or custodian must be a bank, a federally insured credit union, a savings and loan association, or an entity approved by the IRS to act as trustee or custodian."
Storing Gold IRA products in the IRA owner's home or in a safe deposit box to which the IRA owner maintains a right of access is not within the letter or spirit of the Internal Revenue Code – that is, the tax-advantaged IRA assets should be held outside the possession and personal control of the IRA owner until retirement or early distribution.
Some Home Storage IRA companies mention the Swanson v. Commissioner case in 1996, adding that the IRS and the Department of Labor have, through field service advisory letters, and DOL advisory opinion letters, consistently acknowledged the existence of the CheckBook IRA – however the Self-Storage IRA arrangement has not been approved or recognized by the Internal Revenue Service – formally or in a no-action letter issued by the IRS, Employee Plans Division.
Can I own more than one IRA or retirement account?
Yes, you can own any number of retirement accounts – but your maximum total annual contributions would be the same for one account as for five.
Because many providers set minimum purchase limits, you could find yourself unable to add to a particular asset class in a particular account if you were spread too "thin" over multiple accounts, plus an added disadvantage of having too many accounts would be paying multiple maintenance fees.
Can I transfer or rollover an existing retirement plan?
Yes. If your existing account is unsuitable for adding physical precious metals, it is a relatively quick and easy process to transfer or rollover into a new gold IRA in a tax-efficient manner.
All the gold IRA providers listed on this site can provide transfer and gold rollover services.
Where is my gold kept and is it secure?
Your trustee or custodian will keep you physical precious metals investments at a secure facility (depositary) approved for IRA use.
These facilities use state of the art security and are insured to protect your investment.
How much does a gold IRA cost?
Set up fees, storage and maintenance fees vary dramatically from provider to provider, with some charging based on total dollar value of your investment and others offer fixed rates, with zero-fee inducements.
Several of the larger gold IRA specialists will fully cover set-up and storage fees on volume purchases, with Augusta as an example, covering up to 10 years fees and storage costs. This is typically coupled with a high minimum purchase.
Is there a minimum amount I need to purchase?
Many providers set a minimum purchase level, especially dealers who offer free storage and zero fees in the first few years. This minimum is typically between $10,000 and $25,000 as below this there is unlikely to be any profit for them, due to precious metals being a low-margin product.
Low margin? Yes, contrary to popular feeling, the margins in precious metals are tiny in relation to their price and turnover, with dealer profits being as low as 0.5% on some bullion-grade products.
Is there a maximum amount I can contribute?
Yes. Maximum contributions are set by the IRS.
For 2022, your total contributions to all of your traditional and Roth IRAs cannot be more than $6,000 ($7,000 if you're age 50 or older and making a $1000 Roth IRA catch-up contribution), or your taxable compensation for the year, if your compensation was less than this dollar limit.
Note that the IRA contribution limit does not apply to rollover contributions or qualified reservist repayments.
What happens if I've contributed too much?
Provided you remove the excess funds from your IRA within the given tax year, excess contributions can be removed without penalty.
It is always advised to discuss your individual circumstances with a tax advisor.
Is there a contribution deadline?
IRA contributions need to be made prior to April 15 with no extensions permissible.
A qualified plan will need to have been established by the last day of your fiscal year if you are to make any contributions for that year.
Can I withdraw gold from my IRA in an emergency?
In an emergency, Hardship Withdrawal Rules allow those under 59.5 to borrow from their IRA account provided the monies are repaid within 60 days of the distribution, without a 10% penalty.
It is important you seek advice from your tax advisor as circumstances may vary.
Can I take a loan from my gold IRA?
You may not borrow funds from your IRA without penalty unless you are under 59.5 and it is an emergency – and even then money must be repaid within 60 days to avoid a 10% early withdrawal penalty.
Can I combine two or more retirement accounts?
Yes, two or more accounts can be combined or moved into a single account.
It is important however that you seek guidance from a tax advisor as you may wish to keep deductible and non-deductible contributions in their own separate accounts.
Why is it important to choose the right dealer?
Precious metals dealers can and do go out of business, usually owing millions to their clients. Other dealers can be involved in fraud and other immoral sales practices – none of which ends well for customers putting their hard earned dollar into their pockets.
It is therefore essential to research your chosen gold dealer carefully, looking at their BBB rating, time in business, complaint history and even where possible looking at their accounts if published, to check current liabilities.
Dealers tend to show warning signs prior to suddenly declaring bankruptcy, and these can be anything from sudden shipping delays and unhappy customer ratings to active court cases and federal investigations.
Thankfully the internet (and our directory) is at your disposal and you can find out a lot about any given company very quickly.
Why is it important to choose the right metals products?
Notwithstanding the importance of only buying permitted metals, other purchase decisions will center around premium and popularity.
Unless you are specifically looking for the concentrated value offered by premium-grade coins, try and buy investment metals at their lowest possible premium over the spot price.
This tends to be easier with larger purchases, either through a volume discount of small bars and coins, or because larger bars naturally have lower premiums.
But even looking at similar bars or coins, there can be huge variety in markup from dealer to dealer. If you pay less at the start, you need a smaller increase in market prices to be in profit, or can bear a bigger drop in price without loss.
Popular coins and bars are typically easier to sell. No matter what the market conditions for example you can always sell well known and instantly recognizable coins such as a Canadian Maples or US Eagles at a fair market price.
Is there a best time to buy gold?
In an ideal world the early 1980's!
But without the benefit of a time machine the lower you can buy gold at the better, typically after a major drop, or early on in a buoyant rising market.
Do you buy now, or wait for the next inevitable price correction?
Truth is most investors in physical gold buy to hold for the long term, not trade on dips and troughs, so therefore precise timing isn't essential. For this reason despite media hype or hatred of gold, any time is a good time.
Basically over time gold tends to hold and gain in value against weaker paper currencies and volatile paper assets.
As an example $33,000 put into a gold IRA in 2002 was worth $243,519 just 20 years later in 2022.
$33,000 invested in the Dow Jones at the same time would be worth $147,496 - some $96,000 less than gold.
During this time period, yes absolutely the gold price rose and fell, but it's overall trend is typically upwards – and this is why gold bought at any price or time tends to be a great investment over the longer term.
PROMOTED CONTENT:
Learn everything you need to know about the wealth protecting power of a tax-advantaged Gold IRA inside "Protecting Wealth" the 100% FREE guide (including free shipping!)
🡆🡆🡆