Coin collecting can be lots of fun. If done correctly, it can be a profitable activity, too.

Bullion.Directory News 07 September, 2020
By Alison Macdonald
Commercial Editor at Bullion.Directory
The study or collection of currency or money is known as numismatics. Coin collecting is actually one of the world's oldest hobbies. For many years, individuals from different parts of the world have been engaging in the collection of rare coins of all sizes and shapes.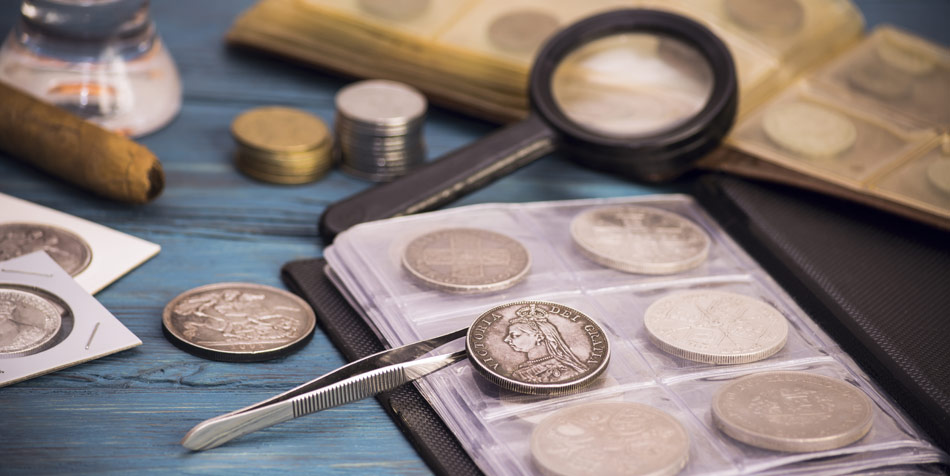 Coin collecting can be fun and for many can become a lifetime passion. If done correctly, it can be a profitable activity, too. Here are the things that you should do with your rare coin collection:


1. Learn How To Grade Your Rare Coins

Coin dealers are usually the ones who are masters in grading. However, it's also something that comes in handy for coin collectors.
Grading is a system of determining a given coin's state of preservation and wear. The primary focus of this system for most circulated coins is on what damage they've suffered and how much wear they've seen. Scrapes, dents, and dings are only some of the damages that rare coins may suffer from.
The coin grading system consists of a 70-point scale. For clarity, abbreviations for adjectives are also appended: you'll have MS for mint state, EF for extremely fine, and VF for very fine, among others. Note that the term 'mint state' is always used for grading uncirculated coins.


2. Research The Value Of Your Coins

A rare coin collection is a valuable asset. Coin collectors can only appreciate how their investment should be marketed when they know its true value.
No wonder why collectors often want to learn more about their rare coin's history, origin, and design. Those are some of the important factors to consider in order to know how much their coin's worth is.
Of course, some people, unfortunately, undervalue their coins, while others overvalue rare coins in their possession.
That's why it's essential to research the value of your coins and have an accurate understanding of how much your collection's worth really is.
That way, if you were to sell your rare coins and visit websites of reputable coin dealers, like infinitycoins.com, you can correctly decide what figure or amount would be reasonable. Always remember that you can't just sell your collection to any dealer you come across in the street or on the web. You'll need to select the best place to do that.


3. Generate A Coin Catalog

One of the most important things to do with your coin collection is to catalog them.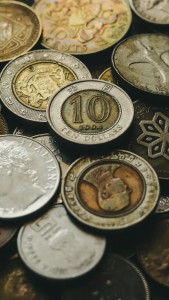 There are many ways to do that. You can use catalog sheets, spreadsheets, checklists, or software. Some websites even allow collectors to record and catalog their rare coins.
Why is keeping accurate records of your collection important? Well, if you plan to leave your rare coin collection to your children, generating a catalog will help you stay organized. On the other hand, if you finally decide to sell your coins, having itemized notes of your collection will also be beneficial since it will make it easier for you to keep your goals tracked.
The following are tips you may follow when creating a catalog for your rare coins:
Determine the specific kind of metal present in the coin. Also, take note of its country of origin and mint mark.
Record important information, such as the date you found the coin, where you got it from, how much you paid for it, and your idea of its worth at present.
Take note of the weight of your coins. Use a scale to weigh them.
Document any inscriptions
Are there any images on your coins? Take note of them, together with their colors and sizes.
Arrange the coins by denomination, from the least to the greatest value.
To avoid losing your records in case of theft, keep them separate from your coin collection. That way, you'll still have itemized records of your collection that you can use in recovering your coins.
Make sure to check the guidelines for coin collecting from the IRS so you'll know how to organize your records for tax purposes.
4. Keep Your Rare Coins Clean

A lot of collectors are looking for tips on how to clean their coins. The number one tip is actually not to clean the coins at all.
That's because almost all types of cleaning can cause more harm than good to the coins. In the long run, it will decrease their worth. Yes, even metal cleaners aren't a good idea since they're acid-based and may remove some of the metal in a coin's surface.
Many new collectors clean their coins' surfaces using acids or abrasives. That's a common mistake that you have to avoid. Note that your rare coins' value can be cut by half by such a practice. Now, the question is, is it okay to use non-destructive cleaning materials instead?
The truth is that even the use of solvents that are harmless to metals can still potentially damage your coins, so it's still not advisable to use them.
It's best to seek professional advice and help when considering cleaning your coins, whether they be uncirculated, upper grade, copper alloy, or proof coins. If you insist on cleaning the coins yourself, remove dirt and grease using a distilled water with a weak soap solution.
Again, be sure only to use distilled water if you don't want to damage your collection. Using other types of water poses a risk. For instance, you might discolor your coins if you clean them using city tap water, which usually contains chlorine.


5. Hold Your Rare Coins By Their Edges When Handling Them

Handling your coin collection should be done with utmost care – Ideally, you should always handle them by their edges.
Wear gloves if possible. When wearing gloves, make sure only to use cotton or polyethylene gloves, but not the latex ones. What the gloves do is protect the coin's metal from acids and oils on your hands that have corrosive properties.
Holding rare coins by their edges is especially important with proof coins. That's because proof coins have mirror-like surfaces. Note that any mark on the surface can disfigure and lessen the value of the coins in your collection.


6. Safely Store Your Rare Coins

Tarnishing and more serious damage to your coins may happen if you place them in an area where they're exposed to the air.
That's why it's very important to store them properly and safely. Fortunately, there's a wide range of options to choose from when it comes to storing your collection. The good news is that they're also readily available from online and local stores.
Here are some of your choices:
One option is to use coin flips. They're flexible transparent holders that are usually made of Mylar or polyester. Note that there are also coin flips that are made of PVC or vinyl, but avoid using them as they can potentially damage your coins. Coin flips are available in different sizes and are mostly designed with two pockets—one pocket is for holding a piece of paper that contains the coin's important information, and another is for the coin itself.
Many collectors also prefer clear styrene coin tubes. This option works best for same-sized coins.
You can use hard plastic holders for keeping your collection's oldest and most valuable coins. They offer good protection against common damages, like scratches. However, note that hard plastic holders are also more expensive when compared to other coin holders. For small sets of coins or individual coins, use plastic holders instead.
If you're looking for something that's easier to find than flips and less expensive than hard plastic holders, then cardboard holders are your best bet. Look for cardboard holders that are lined with Mylar. Your rare coins will be positioned at the center of the cardboard holder and held in place as the cardboard is folded over. To keep your coins from slipping out, the holders usually get stapled on three sides. Make sure that the staples don't scratch other coins by flattening them against the card using a pair of pliers.
7. Sell Your Coins

You'll need to search for a place to sell your rare coins if ever you decide to make a profit from your collection after figuring out their value against bullion markets.
Many collectors commit the mistake of posting their coins for sale on Craigslist. The best thing to do is sell on a coin marketplace instead or find an online or local coin dealer – such as those listed in Bullion.Directory.
The three main ways to sell your rare coins are the following:
Physical Or Online Auction – Check if the auction house in your place is interested in listing your rare coin collection. Usually, they're going to charge either a percentage fee or a flat fee of the sale value. Online auctions or marketplaces are also a good option, especially for those who don't want to be limited by time constraints. With online auctions, you can still get the most for your collection by selling them over months, years, and even one at a time.
Coin Shop Or Dealer — The go-to place for coin collectors who want to sell their rare coins are coin shops or coin dealers. If you're looking to sell a lot of coins fast for a reasonable price, then coin dealers are the best solution for you. Here's a valuable tip when selling to coin shops: don't be afraid to let them know that you're shopping your collection around to various shops. Of course, say it to them politely. By doing so, you'll increase your chances of getting a higher offer.




Conclusion


Indeed, there's a lot to learn about handling your rare coin collection. However, the more information you possess, the better. It's especially true if you have plans to sell your rare coins in the future. Yes, the education process can take a while, but having a concrete understanding of the things discussed in this post is more than worth it if you don't want to get ripped off when it's time to sell your beloved coin collection.