West Virginia legislator Delegate Pat McGeehan (R-01) has introduced the West Virginia Sound Money Act, House Bill 2684, to eliminate all tax liability on gold and silver in the state.

Bullion.Directory precious metals news 30 January, 2019
By Jp Cortez
Assistant Director of Sound Money Defense League

Following in the footsteps of the Wyoming Legal Tender Act, which passed in Wyoming overwhelmingly last year, the West Virginia Sound Money Act is a similar measure that will remove all taxation against gold and silver, including sales and use tax, property tax, individual income tax, and corporate income tax.
Under current law, West Virginia citizens are discouraged from insulating their savings against the devaluation of the dollar because they are penalized with taxation for doing so. House Bill 2684 removes the disincentives to using gold and silver for this purpose.
West Virginia, unfortunately, ranks 50th out of all 50 states according to the 2018 Sound Money Index. West Virginia could restore constitutional money and help savers, wage earners, pensioners, those on fixed incomes, and more by eliminating taxation on the exchange, use, or sale of real money, i.e. gold and silver.
In support of the measure, Delegate McGeehan explained, "sound money is the cornerstone of a peaceful and prosperous society."
Policies that discourage precious metals ownership reduce the likelihood that West Virginians will take steps to insulate themselves from the inflation and financial turmoil that flows from the Federal Reserve system. Current West Virginia law provides a disincentive to protect against economic disruption in the form of gold and silver – a disincentive that is removed by Delegate McGeehan's HB 2684.
This measure comes on the heels of the introduction of three sound money bills introduced in Wyoming last week that aim to protect the state's funds with gold and silver. Bills to remove taxation on sound, constitutional money are also being introduced in Wisconsin, Tennessee, Maine, and Virginia.
Backed by the Sound Money Defense League, this measure protects West Virginia citizens by removing barriers to insulating their wealth with the only money proven to protect against the Federal Reserve Note's ongoing devaluation.
The Sound Money Defense League is a non-partisan, national public policy organization working to restore sound money at the state and federal level and publisher of the Sound Money Index. 
FREE REPORT: 5 "Tells" that the Metals Markets Are About to Reverse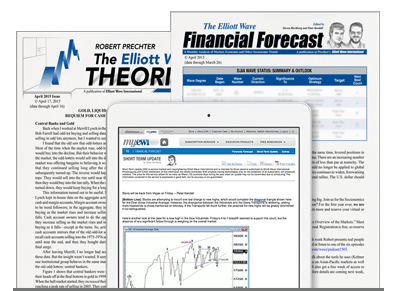 Jump on once-in-a-lifetime opportunities and avoid dangerous pitfalls no one else sees coming.
We can help you prepare for opportunities and side step risks that will surprise most investors. The insights that you'll gain are especially applicable to the price patterns of key financial markets, including precious metals and the stock market now.
Read the Free Report Now - Immediate Access, No Email Required.