Cleaning up the gold industry one mine at a time

Bullion.Directory precious metals news 28 July, 2020
By Spencer Campbell
Founder / CEO at SE Asia Consulting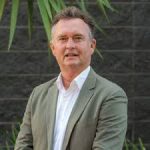 As a follow on to my recent blog post on Clean Earth Technology and as part of a short series in this sector I had some questions for Paul Hanna Chairman and Co-Founder of Nu Fortune Gold Ltd.
Nu Fortune are based in Australia and have close ties back to Clean Earth Technologies through a licensing arrangement I felt it important to see exactly how these new technologies are being set up down under and how they are paving the way for the future of ethical mining.


Can you give us an overview of Nu Fortune Gold?

Nu Fortune Gold is an Australian based gold group that is focused on operating profitable mobile gold mining operations using their non-toxic cyanide-free reagent technology in strategic locations throughout Australia.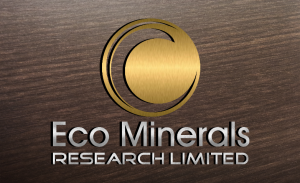 Nu Fortune is associated with international companies Eco Minerals Research Ltd and Clean Mining Ltd who are world-leaders in developing the non-toxic reagent alternative for gold processing.
Nu Fortune is currently based in Western Australian and is focused on producing gold via processing hubs which the company will build, and concentrating on doing deals on smaller gold projects of less than 100,000 ounces of gold that are ready to mine now.  This will enable Nu Fortune to produce gold within the next 12 to 24 months.
Nu Fortune has its own portfolio of projects in the Mulwarrie, Leonora and Southern Cross regions, and is continually looking at creating further processing with project owners and prospector's hubs using our cyanide-free technology to create processing points for smaller stranded assets that would not be profitable as a standalone operation.
Historically over 70 such hubs were operating under the WA government stamp battery model very successfully, however this model was abandoned many years ago due to the use of old technology, including mercury, in the processing route at these hubs.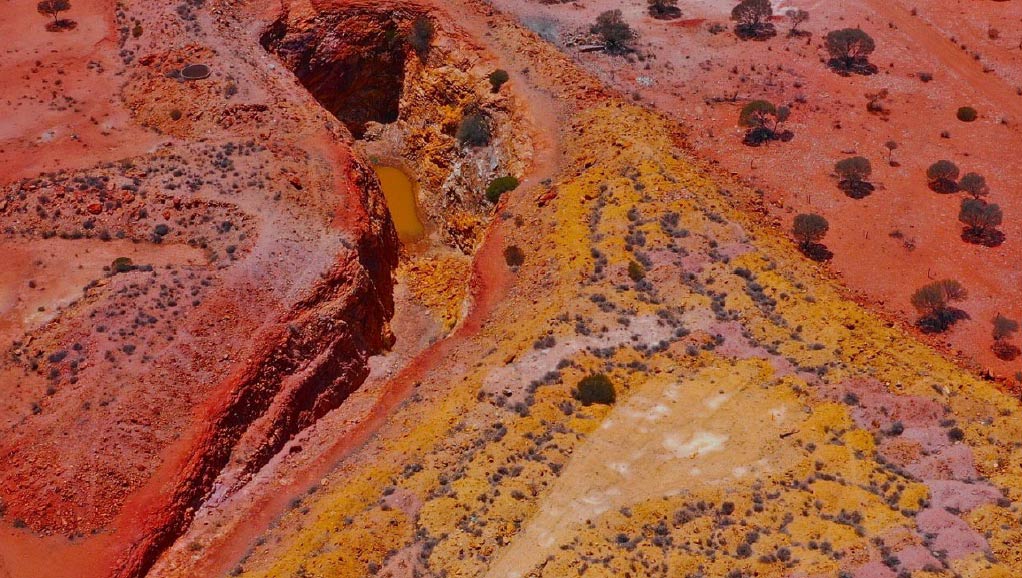 Our plan has always been to produce gold both in Australia and internationally, and we have a very clear plan to do so.  The Nu Fortune mission is to become the "World's first truly environmentally friendly gold miner".
The company vision is to operate an increasing number of profitable mobile gold mining operations in strategic locations throughout Australia and to leverage off associated companies to produce income and capital growth for shareholders.


Why did you set up Nu Fortune Gold?

Nu Fortune was setup as we felt there was a huge gap in the smaller, yet high margin end of the gold market with getting abandoned or stranded assets into production. 
These are the assets that are considered too small for the mid and big producers with resources usually less than 50,000 ounces of gold, yet with too large a capital expenditure for a private prospector.
There are numerous abandoned and artisanal deposits worldwide with high grade ore that fit the Nu Fortune model of having lower capital costs, being able to be processed via the mobile solution and of course be a "clean miner" using the environmentally friendly reagent ("Clean Mining").


What is the link between NuFortune Gold and Clean Earth Technology?

Nu Fortune is an associate company of Clean Earth Technology and has licensed the technology on an exclusive basis for the Australian and Asian regions.
It is therefore also a reseller of the nontoxic re agents and derives profits from these sales.  The Nu Fortune strategy is to exclusively use the reagent technology at all its gold producing hubs and locations.


When will the Australian sites go into production and what are the expected volumes to be extracted as part of this new clean gold mining process?

The first hub is expected to be in operation in Q1 2021 at the Radio gold mine in Southern Cross, Western Australia.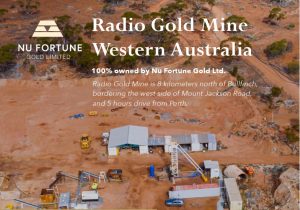 The Radio goldmine was Australia's highest grading mine at a head grade of 37.5 grams per ton and it has been privately held for many years.  The mine is expected 25,000 ounces per annum in the first phase using our lower-cost, cyanide free processing route, before ramping up to 50,000 ounces per annum.
It may also toll treat surrounding deposits that have small but high grade ore and been stranded for many years due to the lack of processing facilities.


Can you give us some insights into how the capital is being raised for this project?

The Radio gold mine has a very low startup capital cost of less than $10m and with a further $5m required to increase production to 50,000 ounces of gold per annum.
We have incredibly supportive shareholders who over the past 4 years have invested over $10m into the technology and project acquisition side of the business thus enabling us to remain private and plan for our future as a gold producer.
Currently we are in the fortunate position of opening other avenues for capital investment which will be beneficial for our shareholders, however we will closely look at listing on a public securities exchange at the appropriate time.
We have two avenues open for investment into our Company and have partnered with a company called TGRT Ltd. 
TGRT will be launching CGTC (Clean Gold Token Certificate) via a group called CGT to raise fund for the sites processing hub.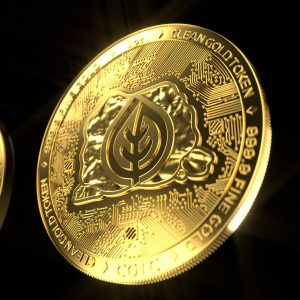 CGTC is a tokenized gold-backed digital asset recorded on the blockchain, TGRT will be investing in Nu Fortune Gold with the proceeds raised from this initiative and this will enable Nu Fortune Gold to start mining and processing gold operations in the first half of 2021.
Secondly we have recently registered a $50m Gold Mining Bond through a company in the UK which will potentially provide a long-term, secure funding source for both our investors and shareholders. The majority of bond holders will be from high net worth accredited investors from around the world.


What are the regional plans for Nu Fortune Gold?

Following on from the first hub at Southern Cross there are two hubs planned in 2021 at Leonora and Menzies which are both well-known gold producing areas in Western Australia.
Another three hubs are planned for 2022 in and around the Kalgoorlie and Coolgardie Goldfields.
There are approximately 18 other opportunities outside Western Australia being in the Northern Territory, Queensland and the Victorian Goldfields around Bendigo.


Are there plans on a future listing at some point?

As mentioned above we have had incredibly supportive shareholders the past 4 years who continue to support the company. 
We also have two capital raising initiatives underway now which could provide the company with ongoing capital for the next 3 to 5 years. However we are looking closely at an IPO in the 2nd half of 2021 to allow expansion of our gold processing activities and project acquisition.


Where can people follow the progress of NuFortune Gold online?

Our website is http://nufortunegold.com/ and we have the Clean Mining website as well https://www.cleanmining.co

This article was originally published
here