Bullion.Directory's Ask Alice Series: How Do I Roll Over Part of My IRA or 401k to Gold??

Bullion.Directory Quick-Read Guides and Articles
By Alice Walker
Investor Relations Manager at Bullion.Directory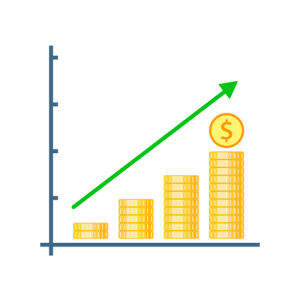 Rolling over part of your IRA or 401k to physical gold can be a smart way to diversify your retirement portfolio and protect your savings from market volatility, inflationary pressure and hedge your account in the event of a stocks crash.
While the process can be complex to carry out alone and involves some strictly enforced IRS rules, it is much simplified by working with a gold IRA expert who will carry out the required steps and ensure compliance at every point. It's not fully hands-off in that you still need to do some due diligence, but here is a quick and easy to follow step-by-step guide to the process.


Step 1: Choose a Gold IRA Specialist

The first step in rolling over part of your IRA or 401k to physical gold is to choose a gold IRA provider to work with.
You can find a list of specialists by checking our reviews and ratings of all Gold IRA Specialists, doing a search online, or by asking financial advisors for recommendations. do be aware however that it's unlikely many financial advisors will know more than one or two companies – whereas we list, rank and rate them all.
When choosing a provider, make sure to consider factors such as reputation, transparency, the quality of their customer service and of course their costs and fees charged in both arranging the gold IRA and in the storage of invested metals.
These costs can take a large bite out of any potential profit especially if they are percentage based and you have a large sum invested. In these cases it's often wise to go for a fixed fee deal, with some dealers such as Birch or Goldco offering free set up and very low annual fixed storage fees regardless of value stored.


Step 2: Set Up a Gold IRA Account

Once you have chosen a provider, you will need to set up a gold IRA account. This is the shorthand name for a special self-directed IRA account that allows gold and other precious metals to be held inside it in a tax-advantaged way.
You will fill out an application and provide the necessary personal and financial information. You will also need to provide information about your current IRA or 401k from which you are looking to transfer or rollover funds into gold.

Step 3: Transfer Funds from Your IRA or 401k to Your Gold IRA

Next, you will need to transfer funds from your current IRA or 401k to your new gold IRA. This is known as a "rollover." This is done by contacting your current IRA or 401k custodian and requesting a direct transfer of funds to your gold IRA. Typically this is something your Gold IRA specialist will do on your behalf.

Step 4: Choose Your Physical Gold Investments

Once the funds have been transferred, you will need to choose the physical gold investments that you want to hold in your gold IRA.
This may include gold, silver, platinum and palladium coins, and bullion bars. Your gold IRA provider can help you with this process and assist you in selecting the right investments for your needs and risk tolerance.
It's important to only choose metals that are accepted by the IRS as permissible in an IRA.

Step 5: Store Your Physical Gold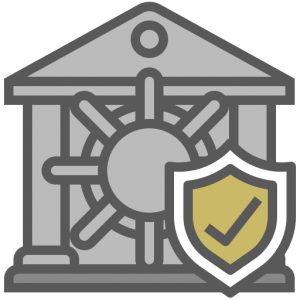 Finally, you will need to arrange for the storage of your physical gold in an IRS-approved storage facility.
Your gold IRA provider will typically offer a choice of storage options, where your physical gold can be safely stored – and a range of pricing options depending on if your metals are held separately (allocated) or with mixed with others (unallocated).
With allocated storage, you will always get back the exact gold bars and coins you bought whereas with the lower cost unallocated option you will only get similar metals back.
A custodian is a third-party financial institution responsible for holding and safeguarding your retirement assets, as well as ensuring compliance with all IRS regulations.
As you can imagine, choosing the right custodian for your IRA gold storage is crucial for both the security of your assets and to ensure IRS compliance.
Here are some important factors to consider when selecting a custodian for your IRA gold storage:

Reputation and experience: As with your IRA specialist, look for a custodian with a strong reputation and a track record of experience in the industry. This will help ensure that your assets are in good hands and that your investment is protected.
Security measures: Choose a custodian that has a robust security infrastructure in place to protect your assets. This may include state-of-the-art vaults, secure storage facilities, and insurance coverage.
Transparency and accountability: Look for a custodian that is transparent and accountable in their dealings with clients. This includes providing regular statements, responding promptly to inquiries, and making sure that all transactions are accurately recorded.
Fees: Consider the fees charged by the custodian. Make sure that you fully understand all fees involved, including any annual or storage fees, and compare them with those of other custodians to ensure that you are getting a fair deal.
Customer service: A good custodian will provide excellent customer service, answering any questions you may have and resolving any issues promptly. Look for a custodian with a proven track record of providing high-quality customer service.
In conclusion, rolling over part of your IRA or 401k to physical gold can be a smart way to diversify your retirement portfolio and protect your savings from market volatility.
By following the steps outlined above, finding and working with a company who specializes in gold IRAs, you will be able to successfully roll over part of your retirement funds to physical gold, giving your future another layer of protection.


View our Gold IRA Specialist Listings
Visit our Top Rated Gold IRA Company
Choose From Our Top Free Gold IRA Investor Kits