Precious Metals Market Report
Wednesday 9 August, 2017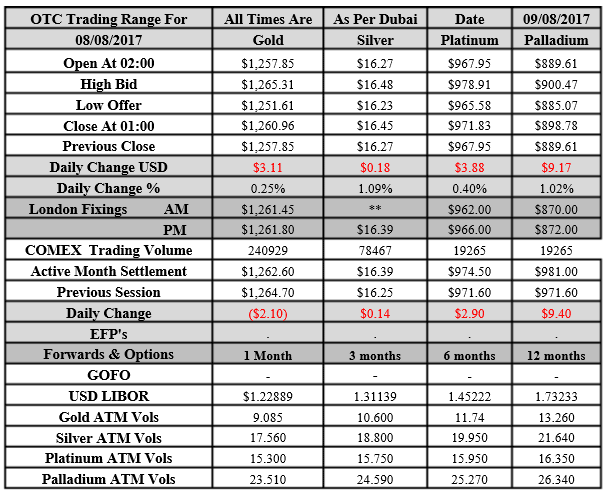 Fundamentals and News*
Gold Climbs as Investors Weigh Fed Comments, N. Korea
Gold gains as investors weigh comments by Federal Reserve officials ahead of U.S. inflation data due Friday, and track N. Korea developments amid tensions over missile plans.

Bullion for immediate delivery +0.2% to $1,259.83/oz by 8:13am in London after -0.1% on Monday, according to Bloomberg generic pricing
Bloomberg dollar index -0.1%
Fed Officials Keen to Shrink Balance Sheet Despite Low Inflation o Fed Bank of Minneapolis President Neel Kashkari says inflation has been coming up short relative to central bank's 2% target
St. Louis Fed President James Bullard says recent low readings on prices are a good reason "to leave rates where they are"
"Gold has moved higher today as Kashkari and Bullard made dovish overtures," Jeffrey Halley, market strategist at Oanda Corp. in Singapore, says in email. "Traders will be anxiously watching Friday's U.S. CPI figures, with a low print seeing Fed hiking expectations wound back"
North Korea Rebuffs Nuclear Talks, Vows U.S. to 'Pay Dearly'
Gold supported as some safe-haven flows evident after more "saber-rattling" from North Korea, Halley says
Holdings in SPDR Gold Shares, the largest ETF backed by the metal, shrank to lowest since March 2016 on Mon.
Futures for 1 kg gold bars of 99.99% purity for Dec. delivery little changed at 275.20 yuan/gram on HKEx
Silver for Dec. -0.3% to 3,813 yuan/kg on Shanghai Futures Exchange
Futures pulled back after President Donald Trump escalated the war of words with North Korea. CBA has just reported a blockbuster profit.
Local shares were headed to a more than 10-point opening lift before Trump told reporters at North Korea "will be met with fire and fury like the world has never seen" if it threatened the United States again. ASX futures fell to flat and were recently up 4 points. All three US benchmarks ended in the red and the VIX, Wall Street's volatility measure, jumped 10 per cent.
(*source Bloomberg)

Data – Forthcoming Release

Technical Outlook and Commentary: Gold
Gold for Spot delivery was closed at $1260.96 an ounce; with gain of $3.11 or 0.25 percent at 1.00 a.m. Dubai time closing, from its previous close of $1257.85
Spot Gold technically seems having resistance levels at 1270 and 1275 respectively, while the supports are seen at $1253.7 and 1248.7 respectively.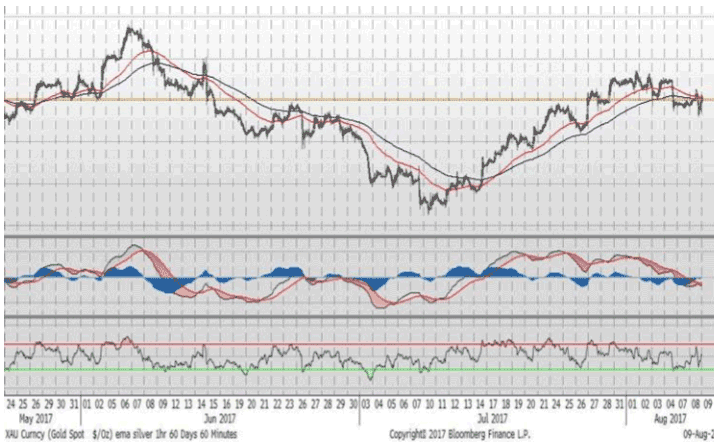 Technical Outlook and Commentary: Silver
Silver for Spot delivery was closed at $16.45 with gqain of $0.18 or 1.09 percent at 1.00 a.m. Dubai time closing, from its previous close of $16.27
The Fibonacci levels on chart are showing resistance at $16.82 and $17.01 while the supports are seen at $16.20 and $ 16.01 respectively.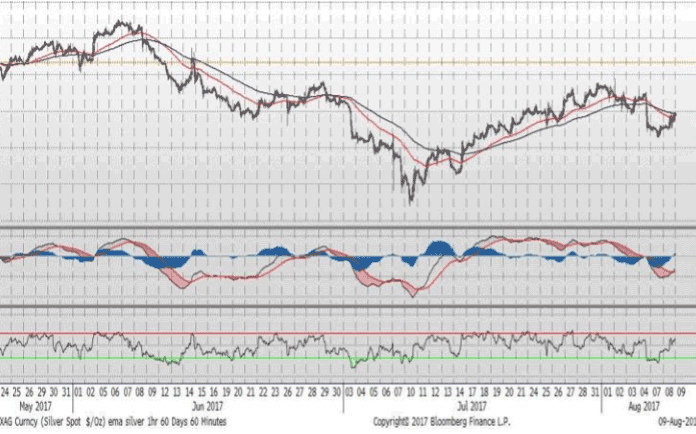 Resistance and Support Levels


Indications only, open & closing prices are bids; data source: Bloomberg; important disclaimer below; Times as per Dubai

This analysis is also available at
Kaloti Precious Metals SG
Bullion.Directory or anyone involved with Bullion.Directory will not accept any liability for loss or damage as a result of reliance on the information including data, quotes, charts and buy/sell signals contained within this website. Please be fully informed regarding the risks and costs associated with trading in precious metals. Bullion.Directory advises you to always consult with a qualified and registered specialist advisor before investing in precious metals.