Precious Metals Market Report
Wednesday 24 May, 2017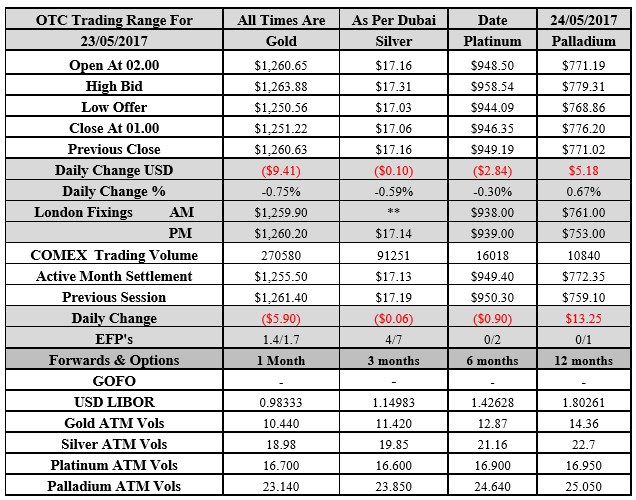 Fundamentals and News*
Trump's Budget Bites Deeply Into Programs Benefiting His Voters
President Donald Trump made an impassioned plea for support from minority voters during his election campaign by asking them, "What do you have to lose?"

On Tuesday, they got an answer, as did many of the rural, poor and working-class voters who propelled him into office. In his fiscal 2018 budget proposal, Trump asked Congress for $3.6 trillion in spending cuts that would mean steep reductions in food stamps, Medicaid health insurance payments, disability benefits, low-income housing assistance and block grants that fund meals-on-wheels for the elderly.
The plan found little favor in Congress, even among Republican lawmakers from districts and states that gave Trump wide margins in the November election, and it had Democrats talking about a deal on spending that would exclude the White House.
The administration was undeterred. Budget Director Mick Mulvaney called the spending proposal released Tuesday a rethinking of government to place greater weight on the interests of the people who pay taxes rather than those who turn to it for help.
"It's a taxpayer-first budget," Mulvaney said. "We are no longer going to measure compassion by the number of programs and the amount spent on those programs."
But Congress has its own plans and, as Senate Republican leader Mitch McConnell said in an interview last week with Bloomberg News, Trump's priorities "aren't necessarily ours."
"We know the president's budget is not going to be passed as proposed," Republican Senator John Cornyn said on Tuesday. Even so, Senate Republicans are working to implement some of Trump's proposed Medicaid cuts as part of an Obamacare repeal bill and plan to take up his proposed tax rate cuts later this year.
Senate Democratic leader Chuck Schumer called Trump's budget "the latest example of the president breaking his promises to working Americans." But he also highlighted the bipartisan agreement on 2017 spending that cut the White House out of negotiations. He held out hope for a repeat of that deal, saying "our Republican colleagues dislike this budget almost as much as we do."
(*source Bloomberg)

Data – Forthcoming Release

Technical Outlook and Commentary: Gold
Gold for Spot delivery was closed at $1251.23 an ounce; with little loss of $9.41 or -0.75 percent at 1.00 a.m. Dubai time closing, from its previous close of $1260.63
Spot Gold technically seems having resistance levels at 1261.80 and 1268.6 respectively, while the supports are seen at $1240.10 and 1233.30 respectively.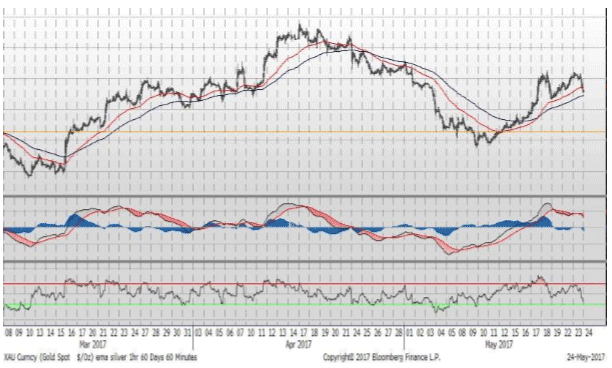 Technical Outlook and Commentary: Silver
Silver for Spot delivery was closed at $17.06 with loss of $0.10 or -0.59 percent at 1.00 a.m. Dubai time closing, from its previous close of $17.16
The Fibonacci levels on chart are showing resistance at $17.27 and $17.47 while the supports are seen at $16.60 and $ 16.40 respectively.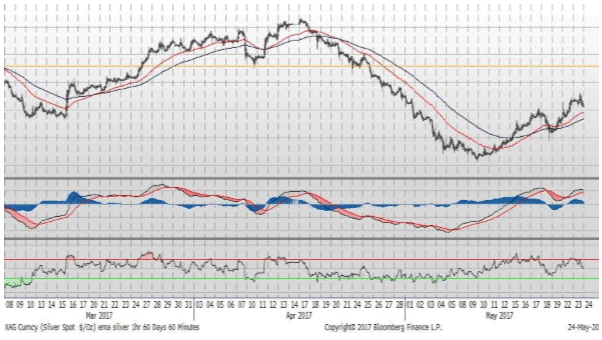 Resistance and Support Levels


Indications only, open & closing prices are bids; data source: Bloomberg; important disclaimer below; Times as per Dubai

This analysis is also available at
Kaloti Precious Metals SG
Bullion.Directory or anyone involved with Bullion.Directory will not accept any liability for loss or damage as a result of reliance on the information including data, quotes, charts and buy/sell signals contained within this website. Please be fully informed regarding the risks and costs associated with trading in precious metals. Bullion.Directory advises you to always consult with a qualified and registered specialist advisor before investing in precious metals.