Precious Metals Market Report
Monday 15 May, 2017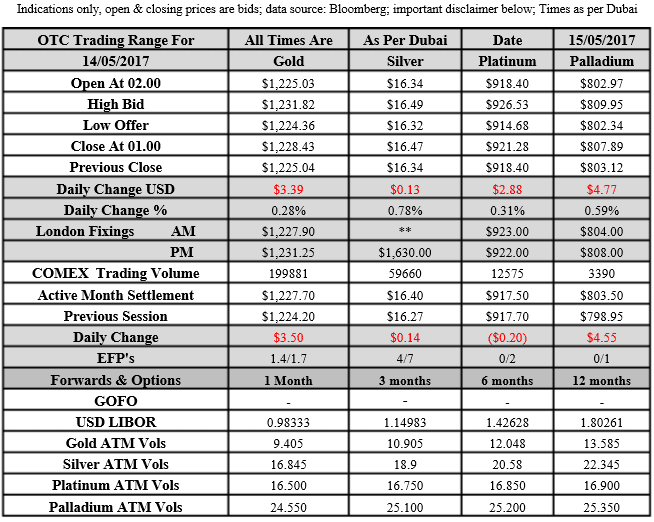 Fundamentals and News*
Gold Price Bulls Retreat As Fed Hike Looms
New York (May 14) Gold bulls are retreating at the fastest pace in more than five years. Gold open interest, a tally of outstanding contracts on Comex futures, on Friday fell for a 10th straight session, the longest stretch since Oct. 5, 2011, data compiled by Bloomberg show. Prices posted a third straight weekly loss.

Gold advanced 0.3 percent to settle at $1,227.70 an ounce in New York for a third straight day of gains. The metal rose 0.1 percent in the week after touching the lowest level since mid-March on Tuesday.
US jobless-benefit rolls are at a 28-year low, a report showed on Thursday, adding to evidence of a tight labor market that is a closely watched indicator by US Federal Reserve officials.
Fed Bank of Boston President Eric Rosengren urged colleagues to raise interest rates three more times this year and consider starting to shrink the central bank's balance sheet after their next hike.
Bullion futures have fallen more than 5 percent from a five-month high last month as political uncertainty eases in Europe, curbing demand for the metal as a haven.
As investors price a rate hike after the Fed's meeting next month, yields on 10-year Treasuries have been rising, while the S&P 500 Index of equities has been reaching records, luring more investors away from precious metals.
Gold futures for June delivery rose 0.4 percent to settle at US$1,224.20 an ounce on the Comex in New York. The metal has lost about 3.5 percent this month and is down 2.2 percent for the week.
The dollar fell while Treasuries rallied after tepid data on retail sales and inflation in the U.S. economy rekindled concern that growth won't accelerate to levels economists project. U.S. stocks ended the day mixed, gold erased a weekly loss.
(*source Bloomberg)

Data – Forthcoming Release

Technical Outlook and Commentary: Gold
Gold for Spot delivery was closed at $1228.43 an ounce; with profit of $3.39 or 0.28 percent at 1.00 a.m. Dubai time closing, from its previous close of $1225.04
Spot Gold technically seems having resistance levels at $1235.0 and $1240.2 respectively, while the supports are seen at $1218.0 and $1212.7 respectively.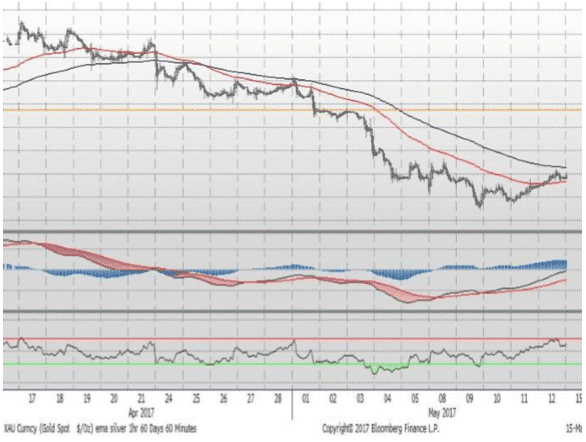 Technical Outlook and Commentary: Silver
Silver for Spot delivery was closed at $16.47 with profit of $0.13 or 0.78 percent at 1.00 a.m. Dubai time closing, from its previous close of $16.34
The Fibonacci levels on chart are showing resistance at $16.50 and $16.60 while the supports are seen at $16.18 and $ 16.08 respectively.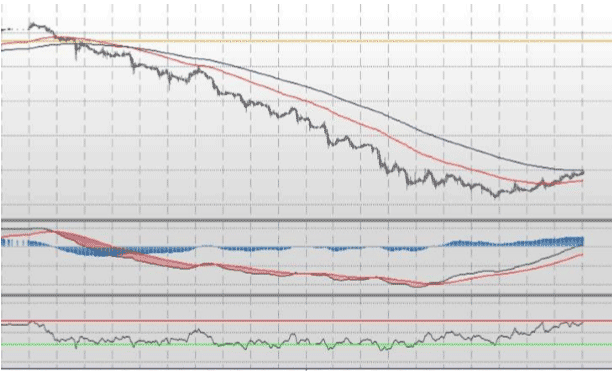 Resistance and Support Levels


Indications only, open & closing prices are bids; data source: Bloomberg; important disclaimer below; Times as per Dubai

This analysis is also available at
Kaloti Precious Metals SG
Bullion.Directory or anyone involved with Bullion.Directory will not accept any liability for loss or damage as a result of reliance on the information including data, quotes, charts and buy/sell signals contained within this website. Please be fully informed regarding the risks and costs associated with trading in precious metals. Bullion.Directory advises you to always consult with a qualified and registered specialist advisor before investing in precious metals.