Precious Metals Market Report
Thursday 15 June, 2017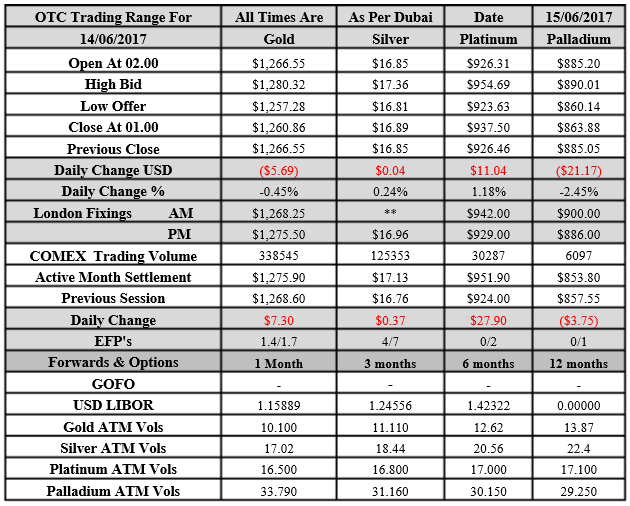 Fundamentals and News*
Gold Falls to Two-Week Low as Fed Raises Rate, Sticks to Outlook
Spot gold fell to the lowest in more than two weeks after the Federal Reserve raised its benchmark lending rate and maintained its outlook for additional tightening.

Policy makers agreed on Wednesday to raise the rate for the third time in six months and kept to their outlook for one more hike in 2017. Officials set out some details for how they intend to shrink their $4.5 trillion balance sheet this year.
The Fed also issued forecasts showing another three quarter-point rate increases in 2018, similar to previous projections in March, despite growing concerns over weak inflation. Disappointing economic data in the U.S. this quarter had fueled speculation that the Fed would move more slowly on rates, helping underpin demand for bullion as a haven.
The Fed's statement "appears more hawkish," said Frank Cholly, a senior market strategist at RJO Futures in Chicago. "They are ready to start unwinding their balance sheet."
Gold for immediate delivery fell as much as 0.7 percent to $1,257.28 an ounce at 3:29 p.m. New York time, the lowest since May 26. The metal rose as much as 1.1 percent earlier.
Gold bulls who bet that the U.S. Federal Reserve may take a more cautious approach in monetary tightening appear to be on the money, judging by the latest batch of disappointing economic data.
Figures released Wednesday showed the U.S. consumer-price index unexpectedly fell in May, while retail sales slipped the most since the start of 2016, helping gold end its longest losing streak in three months. Even before the data that sent the dollar tumbling, investors already poured $675 million into SPDR Gold Shares last week, taking total bullion holdings in the largest exchange-traded fund backed by the metal to a six-month high.
(*source Bloomberg)

Data – Forthcoming Release

Technical Outlook and Commentary: Gold
Gold for Spot delivery was closed at $1260.86 an ounce; with loss of $5.69 or 0.45 percent at 1.00 a.m. Dubai time closing, from its previous close of $1266.55
Spot Gold technically seems having resistance levels at 1281.2 and 1288.7 respectively, while the supports are seen at $1256.90 and 1249.40 respectively.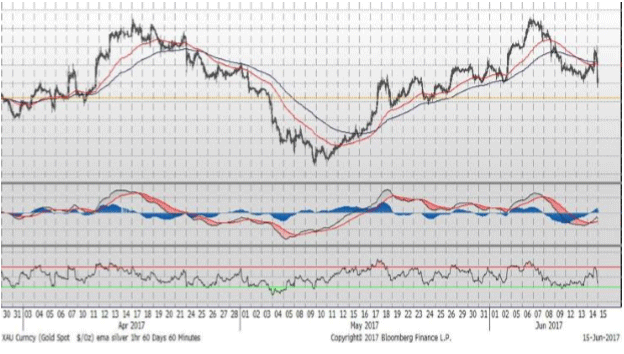 Technical Outlook and Commentary: Silver
Silver for Spot delivery was closed at $16.89 with gain of $0.04 or 0.24 percent at 1.00 a.m. Dubai time closing, from its previous close of $16.85
The Fibonacci levels on chart are showing resistance at $17.47 and $17.70 while the supports are seen at $16.74 and $ 16.51 respectively.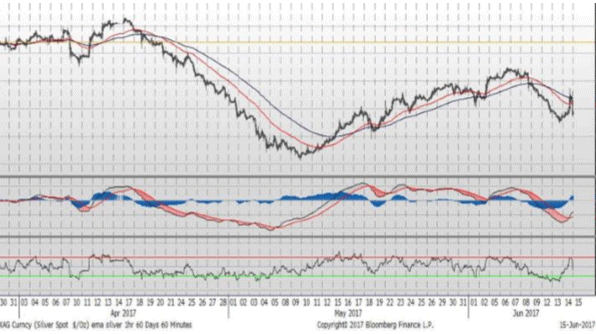 Resistance and Support Levels


Indications only, open & closing prices are bids; data source: Bloomberg; important disclaimer below; Times as per Dubai

This analysis is also available at
Kaloti Precious Metals SG
Bullion.Directory or anyone involved with Bullion.Directory will not accept any liability for loss or damage as a result of reliance on the information including data, quotes, charts and buy/sell signals contained within this website. Please be fully informed regarding the risks and costs associated with trading in precious metals. Bullion.Directory advises you to always consult with a qualified and registered specialist advisor before investing in precious metals.