Precious Metals Market Report
Friday 10 March, 2017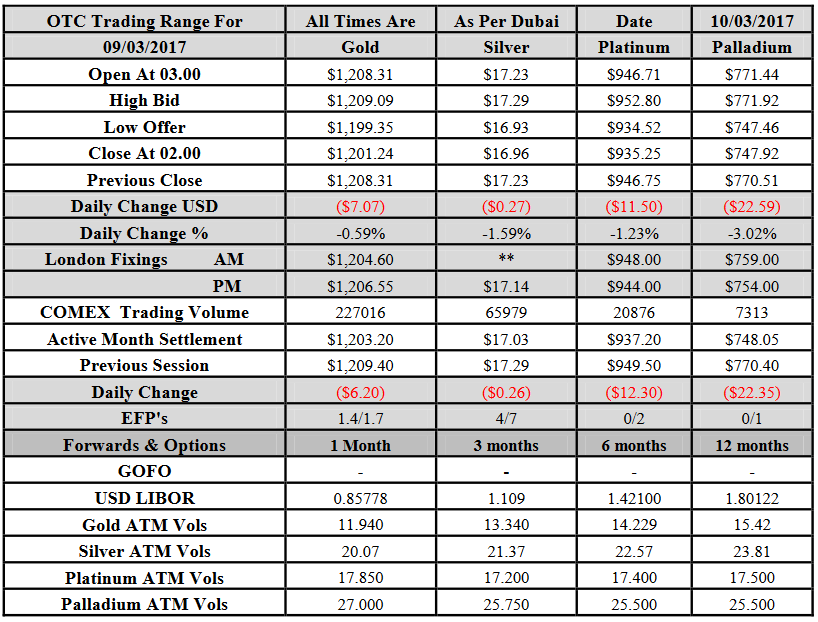 Fundamentals and News
Gold Slides Below $1,200 in Longest Losing Run Since October
Gold dipped below $1,200 an ounce in its longest losing run since October as positive U.S. economic figures reinforce expectations that yields on other investments will rise this year.

Bullion for immediate delivery fell as much as 0.7 percent to $1,199.35, the lowest since Feb. 1, and settled at $1,201.24, according to Bloomberg generic pricing. The metal slid Thursday for a fourth day as yields on 10-year Treasuries extended gains.
The precious metal has been hit by Federal Reserve officials including Chair Janet Yellen talking up the prospect of higher rates this month. Better than expected U.S. private jobs data this week also boosted the dollar before official payrolls figures on Friday. A stronger dollar makes gold costlier for those with other currencies.
"If the data continues to be as good as it was, or improves, we could see the Fed move toward further hawkishness," said Brad Yates, head of trading for Elemetal, one of the biggest U.S. gold refiners. "That could hurt gold."
After the Fed raised rates once in 2015 and again in 2016, the pace may quicken this year.
The so-called dot plot illustrating policy makers' projections suggests three increases this year. While economists see U.S. non-farm payrolls declining, possibly supporting gold, their projections have underestimated employment growth in February for five years in a row.
In other precious metals:
Gold and silver futures fell on the Comex, while platinum and palladium slid on the New York Mercantile Exchange.
The World Platinum Investment Council raised its 2017 platinum supply deficit to 120,000 ounces from 100,000 ounces on a resilient car market. The metal is used in auto catalysts that help remove pollutants from vehicle exhaust.
(*source Bloomberg)
Data – Forthcoming Release

Technical Outlook and Commentary: Gold
Gold for Spot delivery was closed at $1201.24 an ounce; with loss of $7.07 or 0.59 percent at 2.00 a.m. Dubai time closing, from its previous close of $1208.31
Spot Gold technically seems having resistance levels at 1226.9 and 1235.8 respectively, while the supports are seen at $1198.2 and 1189.3 respectively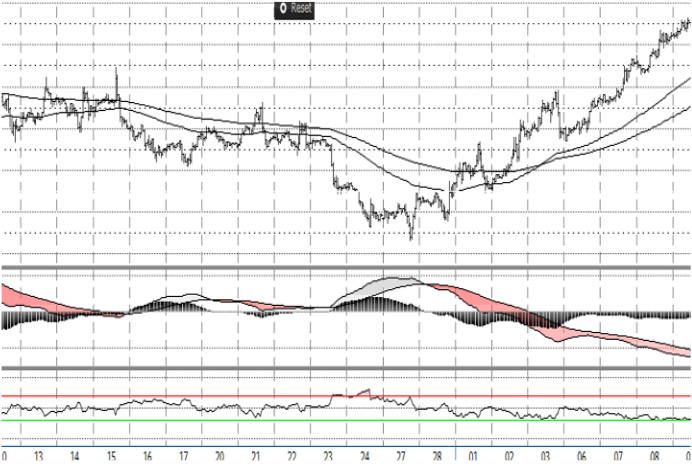 Technical Outlook and Commentary: Silver
Silver for Spot delivery was closed at $16.96 an ounce; with loss of $0.27 or 1.59 percent at 2.00 a.m. Dubai time closing, from its previous close of $17.23
The Fibonacci levels on chart are showing resistance at $17.69 and $17.94 while the supports are seen at $16.89 and $ 16.64 respectively.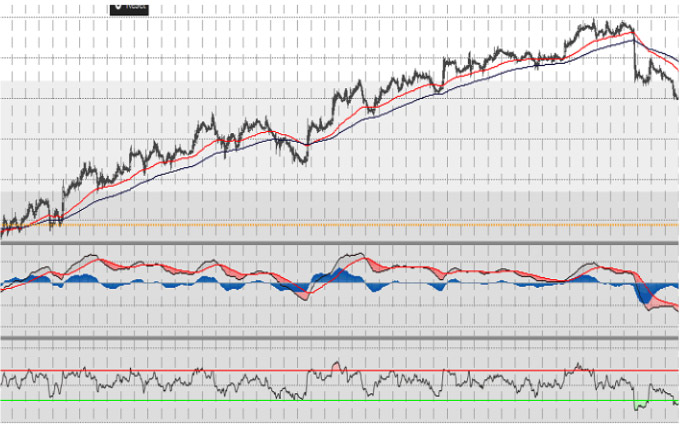 Resistance and Support Levels


Indications only, open & closing prices are bids; data source: Bloomberg; important disclaimer below; Times as per Dubai

This analysis is also available at
Kaloti Precious Metals SG
Bullion.Directory or anyone involved with Bullion.Directory will not accept any liability for loss or damage as a result of reliance on the information including data, quotes, charts and buy/sell signals contained within this website. Please be fully informed regarding the risks and costs associated with trading in precious metals. Bullion.Directory advises you to always consult with a qualified and registered specialist advisor before investing in precious metals.