A silver IRA gives the devil's metal a chance to shine in your retirement planning portfolio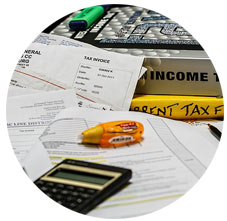 Often overlooked due to it's more famous sibling, silver in an IRA can be an impressive performer.
Unlike gold, silver sees major industrial usage, so has a real value over simply being "precious".
Add the fact that silver's massively undervalued in 2015 and it's no surprise that silver IRAs are seeing such a growth in demand.

Why add silver to your IRA?

#1 Reason for Silver in an IRA: Silver is undervalued
As mentioned at the top of the page, silver is undervalued. Any investor is always searching for commodities that can be bought below their true value, so just how undervalued IS silver?
We need to look at a trading ratio – the gold:silver ratio. Typically throughout history an ounce of gold has been worth a certain multiple of an ounce of silver – 15, the gold:silver ratio traditionally being 15:1.
Today (at July 2015), that ratio stands at 74:1, meaning you now need 74 ounces of silver to buy one ounce of gold, not 15. Bear in mind we're seeing this unusually high ratio, even with gold's price having fallen fairly hard the past couple of years.
But even ignoring price ratios, silver is literally a steal in dollar terms.
It is down from a high of nearly $50/oz in 2011 and is currently trading below it's mining and refining cost at $14.
There is just so much potential upside in the metal, that it's not surprising mints are selling out almost as quickly as they can produce.
And that's just investment silver…

#2 Reason for Silver in an IRA: Silver's industrial demand is in deficit
What this means is more silver is consumed by the needs of industry than is produced. By produced, we mean ALL production, be that mining and recycling combined – and by consumed we mean gone, used – the silver is no more.
This has been the situation for over 50 years
Silver is used in multiple industries, particularly electronics and green energy – both of which could fairly be described as growth markets, so unless a wholly new way is invented to carry out 1000s of industrial and chemical processes, this deficit is set to continue.

#3 Reason for Silver in an IRA: Silver is more rare than gold
It almost makes no sense, given silver's current low value and massive use in industry, but there is less available silver in the world than gold.
Adding up all mined, refined silver and known reserves Theodore Butler, silver analyst at Butler Research estimates that there are approximately 1 billion ounces of silver in global inventories, compared to 5 billion ounces of gold – a ratio of 5 to 1 in gold's favor.
For clarity – there's only 1oz of silver in existence for every 5oz of gold – and industry consumes millions of silver ounces a year.
Supply and demand forces guarantee a change in silver's fortune, when the world realizes how seriously it has undervalued and under-protected this essential commodity.

What types of silver can I add to a Silver IRA?
The official IRA list says American Silver Eagle coins, Austrian Vienna Philharmonic coins, Australian Kookaburra coins and Canadian Maple Leaf coins can be added to an IRA.
The IRS's relaxed guidelines states a number of requirements for silver IRA coins, which means other non-listed coins may be added if they meet these requirements, such as UK Silver Britannia coins (*after 2013*), Silver 1oz Dodgecoin Wolf medallions, Sunshine Mint silver rounds, Canadian Silver Arctic Fox coins, Australian Silver Kookaburra coins and OPM Silver Bullion rounds.
Bars need to meet minimum fineness requirements and be manufactured by a NYMEX or COMEX-approved refiner/assayer – and should be ISO9001 Certified. Silver bars that are .999+ fine and meet the NYMEX/COMES/ISO9001 criteria include Royal Canadian Mint .9999 fine bars, Sunshine Mint .999+ fine bars, Ohio Precious Metals .999+ fine bars, Engelhard Hand Poured .999+ fine bars and Golden State Mint ISO9001 .999+ fine bars.
AS WITH ANYTHING TO DO WITH THE IRS – CHECK CURRENT LEGISLATION BEFORE BUYING ANY METALS FOR YOUR SILVER IRA.
So you know about silver IRAs – where to next?
Grab our comprehensive guide to the Gold IRA
The award winning Gold IRA guide and kit delivered to your door – free
Limited Stocks – order your copy today to avoid disappointment. Mainland USA Only