A gold IRA transfer is a tax efficient way to add precious metals to your retirement portfolio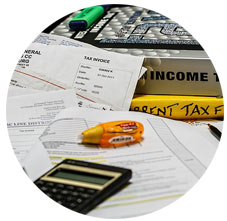 You carry out a gold IRA transfer if your existing retirement plan is unable to contain physical precious metals
When the IRS relaxed rules on bullion in retirement funds, precious metals immediately became an essential part of many retirement accounts. However even today a number of trustees can't or won't accept physical gold, hence the need for a transfer.

In essence a gold IRA transfer consists of three simple stages

Gold IRA Transfer Step #1: Select a custodian / trustee to accept the transfer.
If you don't already have a suitable IRA, our directory lists 56 gold IRA specialists, some of which are metals dealers and some custodians, but any one of them will be able to set up an IRA tailored to allow tax-free investment in physical bullion. Popular specialists include Regal Assets and Money Metals (both category winners at 2015 Bullion Dealer of the Year)
You fill in a simple form to create an account – which will be active in 2-5 days, sometimes quicker.

Gold IRA Transfer Step #2: The trustee-to-trustee transfer
If you're taking a distribution from an existing IRA, you simply ask the financial institution holding your current IRA to make the payment directly from your IRA to another IRA or to a retirement plan, transferring the funds directly from one account to the other. There are no taxes withheld from this transfer.

Gold IRA Transfer Step #3: Buying precious metals
Now the fun part! If you set up your account directly through Regal, Money Metals – or any of our 56 listed specialists you now select the precious metals you want to buy for your gold IRA.
Specialist IRA gold dealers will help advise the best metals to buy and lock the prices at a rate you're happy with – and then your trustee wires the funds to the dealer.
Secure delivery sees your metals into your trustees vault at a chosen depository and that's you – you've completed a gold IRA transfer!

The Gold IRA Transfer – Expert in Three Minutes
Transfers are exempt from the one rollover per year rule
From January 1, 2015, you are only permitted to make one rollover from one IRA to another IRA in any 12-month period, regardless of the number of IRAs you own.
There are exemptions that the one-per year limit does not apply to, notably trustee-to-trustee transfers.
Other exemptions from this new rule are:
rollovers from traditional IRAs to Roth IRAs (conversions)
IRA-to-plan rollovers
plan-to-IRA rollovers
plan-to-plan rollovers
The One Per Year rule states you must include in gross income any previously untaxed amounts distributed from an IRA if you made an IRA-to-IRA rollover (other than above exceptions) in the preceding 12 months. You may also be subject to a 10% early withdrawal tax on the amount you include in gross income if you are aged less than 59.5.
Full details of the One Rollover Per Year rules are available on the IRS site.
This extra headache will no doubt see a reduction in gold IRA rollovers and an increase in gold IRA transfers

So you know about Gold IRA Transfers – where to next?
Grab our comprehensive guide to the Gold IRA
The award winning Gold IRA guide and kit delivered to your door – free
Limited Stocks – order your copy today to avoid disappointment. Mainland USA Only