With more investors looking to add physical gold in IRA's we've produced a comprehensive set of gold retirement FAQ
Find answers to the most common gold IRA questions and more.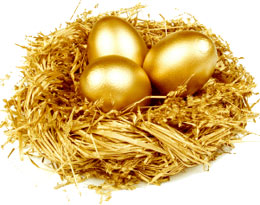 Covering every possible question a new investor may ask, with a further wealth of detailed information available in our free gold IRA guide.
Finally you can get the facts right about gold retirement accounts. We don't sell gold or offer gold IRAs so our information is always unbiased and impartial – essential if you're investing in your future.

Click on the Gold IRA FAQ below to display answers:
So you've read our gold IRA FAQ – where next?
Grab our comprehensive guide to the Gold IRA
The award winning Gold IRA guide and kit delivered to your door – free
Limited Stocks – order your copy today to avoid disappointment. Mainland USA Only