The Only Gold Buyers Guide Made Exclusively For Seasoned Investors
The world's best-performing brokers share their near-magic formula for profit and protection!
If you're investing $50k or more, our FREE Bullion Investor Kit shows you how and where to buy the right gold at the right price to maximize gains while saving on taxes and broker fees.
Buy like the BIG investors – enjoy discounts of 2-5% on retail
Discover 4 magic words to have dealers beg for your business
Get winning deals delivered or vaulted, onshore or offshore
Double-down on tax advantages to leverage buying power
These techniques can be used at ANY good broker and are guaranteed to save money, time and stress.
Fill our form and we'll ship a kit direct to your door – but please hurry as stocks are now very low!

2018 Gold Investor Kit – Over 800 copies now delivered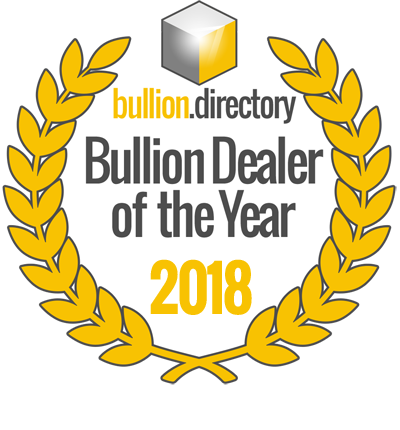 In preparing this kit, Bullion.Directory has partnered with International Bullion Dealer of the Year winners, Regal Assets who cover printing & shipping costs. When organizing shipping you can speak to one of their experienced bullion brokers who will ensure you receive a kit tailored to your exact circumstances – but you are under no obligation to do so. You will not be sold to.

Material provided on the Bullion.Directory website is strictly for informational purposes only. It is not intended as investment advice and must not be relied upon as such. Precious metals carry risk and investors requiring advice should always consult a properly qualified advisor. Bullion.Directory, it's staff or affiliates do not accept any liability for loss, damages, or loss of profit resulting from readers investment decisions.