Looking to invest over $10k in precious metals?
Don't do it without reading this guide first…
For a limited time we're giving away copies of our award-winning gold investment kit and must-watch DVD 100% free of charge
Add your details and we'll ship your copy direct to your door: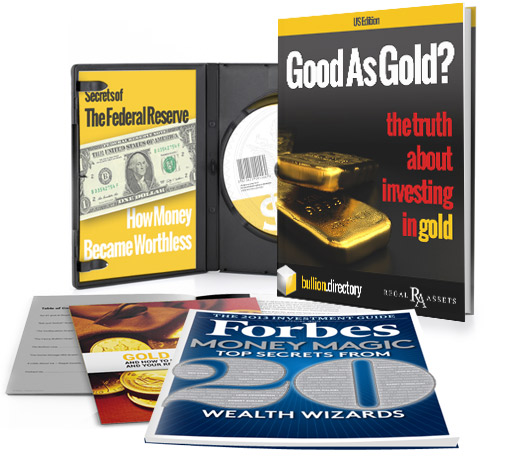 This guide has truly opened my eyes to the tricks unscrupulous gold dealers are playing on retail investors. I'm shocked.
Over 500 copies delivered – numbers are now limited
Material provided on the Bullion.Directory website is strictly for informational purposes only. It is not intended as investment advice and must not be relied upon as such. Precious metals carry risk and investors requiring advice should always consult a properly qualified advisor. Bullion.Directory, it's staff or affiliates do not accept any liability for loss, damages, or loss of profit resulting from readers investment decisions.