From West Africa to Dubai: The New Gold Company That's Busting Industry Myths and Taking the Responsible Path

Bullion.Directory precious metals news 08 October, 2020
By Spencer Campbell
Founder / CEO at SE Asia Consulting

Today I'm speaking with Hemendra Ghaghada the Middle East & West Africa Director for Goldore Resources – a recently formed buying office based in Ghana.

Through an illustrious career Hemendra has been fortunate enough to gain exposure to various industries, and he has a passion for financial writing and geopolitical economics. This led to him writing and trading currencies & commodities at the beginning of his career – which in turn saw him practicing his business and financial analysis skills in ship recycling industry, international trading & deal structuring.
Today his main focus is the sourcing of responsible gold from ethical sources for his Dubai based jewellery business – and it's this important ethical element I'll be focusing on – detailing just how this part of the industry is evolving.




1. I realize you wear many hats in the business world, so give us a summary of the businesses you are involved in starting in Dubai and then leading to Ghana where you are now living?

The hats are different but they're all made of gold 😀. I come from a family of jewellers; hence it was expected to join the family business; However, I always wanted to be an academic or a researcher but precious metals still found a way into my life.
I was interested in economics & finance and dreamt of going to London School of Economics hence, after graduation I started as a trader with a boutique commodities trading house in Dubai which primarily traded Precious Metals and Oil.
We managed over 20 million USD and were growing. Still, after 5-6 years of 12 hours a day trading, I decided I've had enough of excitement and started my commodities trading company, mostly traded food products from the Middle East to Africa, and that's where I crossed path with precious metals trading out of Africa.
During these visits to Africa, I understood a great deal about mining and logistics of precious metals from the mine to market.  Finally, I accepted the signs and decided to focus on just precious metals trading and mining.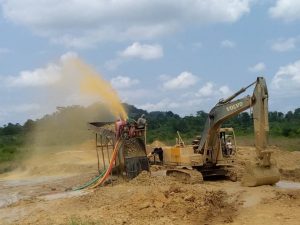 It started with an alluvial mining project in Zimbabwe, after which I lived in the Democratic Republic Of Congo to understand mining and trading in central Africa.
Following year I lived in Senegal and eventually established an office there which deals with exporting gold dore and importing finished Jewellery into the country.
Ghana has always been on my radar as it's a mature trading hub for gold dore bars. Hence, now we're planning to replicate Senegal model in Ghana along with responsible mining and ethical jewellery project.


2. When did the Dubai jewellery company decide to go down the responsible jewellery path?

Majority of the consumers rarely think about the source of the precious stones or metal used in the shiny piece of fine Jewellery they're wearing, the fact is over 20% of the global gold supply, and 20% of global diamond supply comes from the artisanal mining sector (ASM).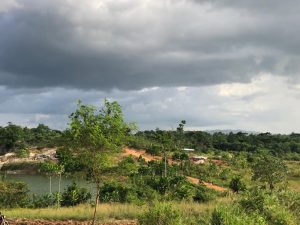 Artisanal or small-scale mining is carried out by small groups who travel around to identify sites where they believe precious metals can be found.
In over 24 Sub-Saharan African countries, it's an essential source of revenue for people living in rural areas; primarily carried out as an informal and often illegal activity. The social, health and environment impacts of ASM usually outweigh mining benefits.
During my visit to the Democratic Republic Of Congo, I was able to see the real cost of mining.  I met with Bundesanstalt für Geowissenschaften und Rohstoffe (BGR) (Institute for Geosciences and Natural Resources); at the time they were in the process of establishing a traceability program for gold, and I was fortunate to be in the middle of it all and understand the challenges the upstream players face in making gold mining more responsible.
Then again in 2019, we participated in JCK show in Las Vegas, where I was able to understand the demand from the downstream players to source responsibly. At this point, we decided to connect the dots and focus on meeting this demand while minimizing the social, health and environment impact of precious metals we trade.


3. How challenging was it to get set up in Ghana, what obstacle did you face, and how did you overcome them in a challenging environment like COVID?

Oh, Boy! COVID almost knocked my spirits out.  The initial months of COVID were quite challenging, as everyone was driven by fear and paranoia.
Ghanaian government was swift to take action; they shut down the borders and took other precautionary measures as advised by the World Health Organization. My team could not fly in before the lockdown, so I was left to deal with the setting up of the license and office myself. However, every crisis has a silver lining. The six months of lockdown helped me zoom in on the supply chain and understand what role each participant plays in gold's journey from the mine to market.
This pandemic also highlighted how critical logistical channels are for trading precious metals in Africa. Most of the raw gold gets shipped in passenger flights, pre-COVID we had five flights a week, so during the lockdown, there was an oversupply of gold from ASM.
Cash-Flow is vital for an ASM miner for smooth operations of the project, so they had to drive the prices down to liquidate their stock. Many traders & exporters took advantage of the higher margins and either stockpiled or shipped vast quantities of gold on chartered flights.


4. You have been sharing online your company's vision for buying responsible sources gold for the production of ethical Jewellery, we all know this has been a buzzword for a few years now but where did this company ethos come from in the first place?

There are two main drivers for this vision, first is the responsibility towards our planet and the people. Consumerism has given rise to the fast-fashion where consumers and producers are not thinking about the consequences of the products they manufacture and consume, will have on the environment and human health.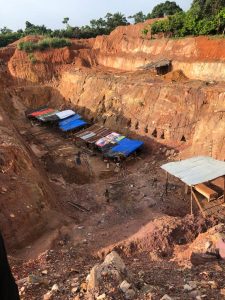 I think we've to move towards a world where every manufactured product has to give accounts of its impact on the environment and human health. At Goldore, we aim to achieve that through our ethical jewellery project, Jewellery manufactured out of responsibly mined metals and minerals that have the least impact on socio-economic conditions of the people who mine it, the health of the people involved with ASM and our environment.
The second reason is the love and respect for Africa, more than 75% of metals and precious stones used in making fine Jewellery are mined in Africa. Yet, there are no top global fine jewellery brands that originate from Africa.
Staying in Africa helped me see the flip side of the coin if you will. When you're in the downstream of the business in a city like Dubai, you see kilos of fine Jewellery change hands and then on the other side in Africa you see how it's mined by the artisanal miners' few grams at a time, aggregated by two to three traders few pounds each deal and shipped by exporters in kilos per consignment.
This long supply chain often makes it difficult to trace the product; there is a room for consolidation in this supply chain. Furthermore, Jewellery is not a bulk commodity; every piece tells a story, a celebrity, or a model wearing a shiny piece of Jewellery is not the real story.  We want to tell the true story of the piece – The who, how, when and why of the gold bar or the precious stone you are wearing.


5. How hard has it been to find responsibly sourced gold in Ghana or other parts of Africa where your company is actively sourcing and what have you been doing on the ground to improve those conditions?

This extended stay and the experience of setting up the business in Ghana has helped me understand various players in the Ghanaian gold market and the factors that influence the price for the metal.
Ghana does follow the world market price, but it's not based on the 24K price, and simple calculation of X% less from LBMA price does not work in Ghana. On the ground, miners, traders and exporters set the price, which in turn is based on their priorities; the miner is always looking for cash-flow, trader and exporters are looking for quick turnover.
I understood that during normal market conditions money chases the gold, closer your money is to the source more traceable your product becomes and more margins it will attract. During the time of logistical bottlenecks as we saw during COVID or shortage of US Dollars, gold chases the money as miners run out of cash flow, such unique market conditions increase the spread between LBMA price and on-ground price of the metal.
Now in this tango of money chasing gold and gold chasing money when you start talking about responsible, ethical and sustainable gold, people listen and nod their heads as it's not their priority.
So after many such conversations, I was fortunate enough to find like-minded players in the market; together we're developing a mine-to-market model whereby we will control the processing of gold ore using non-toxic reagents in line with the OECD guidelines for responsible mining.
What we're doing is creating the environment for the responsible sourcing by creating our network of the supply chain together with investors, regulators, traders and miners- it can't be done alone and indeed can't be done in a day.


6. Is there a premium for Ethical Jewellery?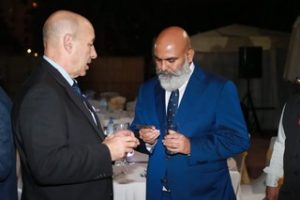 The awareness from downstream players has increased in the past decade, and so has the demand for clean gold. Tracing gold from the mine to market and complying with the ethical guidelines does add costs to the final product and hence cost of production of a traceable piece of Jewellery will be more than your regular sourced and manufactured bulk Jewellery.
Some boutique brands have sprung up in North America, Europe and Australia dealing with ethical and responsible Jewellery;  they do add a premium to their final product, and the market accepts it.  In the end, if consumers are conscious about the origins of the product, they're buying then.
Eventually, the market will absorb such premiums.


7. What can the industry regulators do to improve the gold industry in terms of sourcing from artisanal mining?

Artisanal or small-scale mining provides jobs for over 40 million people in 80 countries around the world this number was at 13 million jobs in 1999. ASM has experienced explosive growth in the past two decades due to the rising value of mineral prices.
In Ghana alone, approximately 1.1 million Ghanaians directly participate in ASM, while a further 4.4 million are considered to be dependent on ASM producing over 35% of the gold annually. However, around 70-80 per cent of small-scale miners are illegal, and this is due to the vast number of sites and miners moving from one mining site to the other depending on where the minerals are found.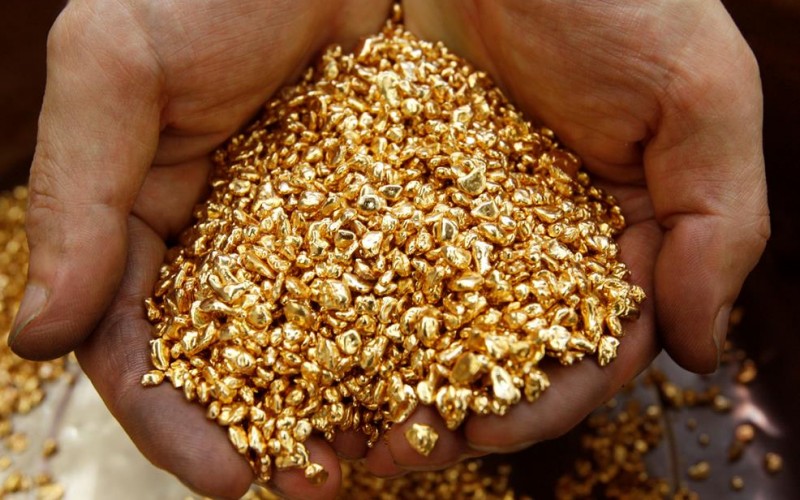 Governments need to formalize this sector to know where and how mining is happening and provide suitable training and education on safe mining practices along with incentives to the miner to maintain and implement such training. A formalized and regulated ASM  sector could unlock significant local, regional and national development gains for the country and its people.
The Ghanaian government is doing just that; a few years ago they cracked down on the illegal small-scale mining following which they deployed several initiatives to track and trace the small-scale mining activity and this year they're in the process to open a refinery which will serve as a platform for fair-pricing for the miners.
As per the downstream players who want to source responsibly I would say if there is a will, there is always a way. I've personally met small scale mining companies which are producing and supplying gold which keeps the social, environmental and health impacts of mining in line with OECD guidelines and Code for the mitigation of risks associated with artisanal and small-scale mining, forming transparent and legal chains (CRAFT).


8. Is Mercury still a problem in Ghana from your perspective?

The Ghanaian government has banned the use of mercury in the extraction of precious metals, however, from my experience on the ground mercury does find its way to the extraction process because it's cheaper and quicker.
I also observed that miners are aware of the risks of using mercury, and there is a need for an alternative reagent to process gold ore.
Several companies have developed non-toxic reagents to treat gold ore, and we are in the process of bringing those to the Ghanaian mining sector. We plan to use the non-toxic reagents in our pilot processing project in Western Region of Ghana, and we also plan to give detailed presentations to Small-Scale Mining Association of Ghana about the non-toxic processing reagents and collaborate with them to spread the use of such reagents.


9. What developments does Goldore Resources have in store for Africa in the future?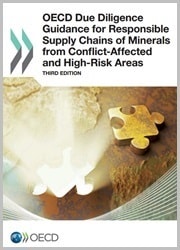 The ultimate goal and vision for Goldore Resources is to mine & process gold ore in line with the OECD guidelines and Code for the mitigation of risks associated with artisanal and small-scale mining, forming transparent and legal chains (CRAFT), refine the gold in Ghana and use the clean gold to produce a 100% African origin jewellery line. 
This has never been done and involves several collaborative efforts between the like-minded players in the market, and right now, we're in the first phase of the project.


10. How can people connect with you online and follow developments of the company and its products?

Our website is regularly updated with the projects and partnerships we're developing www.goldore-resources.comor follow us on our LinkedIn page https://www.linkedin.com/company/goldore-resources. I can be personally reached at https://www.linkedin.com/in/hghada.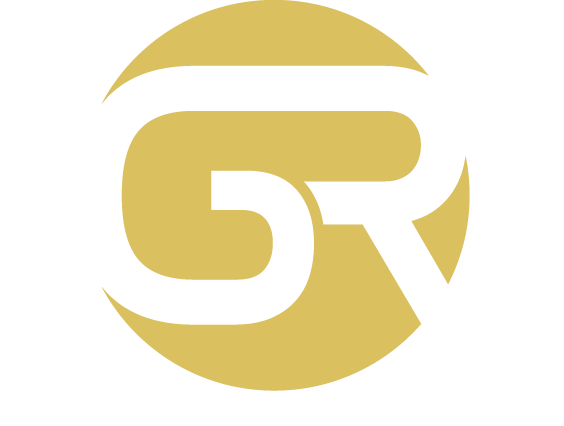 Goldore Resources – over 50 years of precious metals experience, Precious metals is the heart of our business – With a strategic base in the "​​​city of gold" Dubai, the United Arab Emirates we have established partnerships with mining countries in Africa.
This article was originally published
here