From Jack Hunt Gold & Silver website:
Jack Hunt Gold & Silver, originally known as Jack Hunt Coin Broker, was founded in 1968. Through 1979, our business was primarily a wholesale numismatic operation. In 1980, emphasis shifted to bullion, coins and scrap precious metals. Since then, Jack Hunt Gold & Silver has bought and sold over 35 million troy ounces of silver, gold and platinum.

We have developed our reputation in the precious metals business by providing our customers expert knowledge and honest pricing that results in real value for our customers with every transaction.
Services / Products Available

E-commerce facility


Bullion Bars


Bullion Coins


Numismatic Coins


Investment/Retirement Vehicles
Company Trust Rating
Company established: 1968
Employees: 5-10
BBB rating: N/A
Other online reviews: B
Bullion.Directory rating: A

Company Alerts
We are not aware of any alerts concerning this company.

Who won Bullion Dealer of the Year 2018?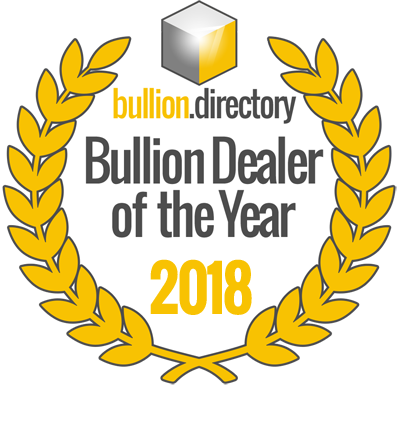 Your Top Choice in 2018 from 27,000 votes!
VIEW WINNER
In a Nutshell:
Jack Hunt Gold and Silver is Western New York's premier buyer and seller of gold and silver since 1968. JHGS offer their customers honest pricing ensuring the best price possible on every transaction.
Since 1980 JHGS have included precious metal bullion to their purchasing portfolio. Gold bullion includes US 1 oz gold Eagle, Canadian 1 oz gold Maple Leaf and US 1 oz gold Buffalo. Silver bullion includes US 1 oz silver Eagle, Canadian 1 oz silver Maple Leaf, Sunshine Minting 1 oz silver round and Sunshine Minting 10 oz silver bar.
Jack Hunt Gold and Silver is a member of Industry Council for Tangible Assets, National Pawnbrokers Association and The American Numismatic Association.
When doing business with Jack Hunt Gold and Silver - please say you saw them in Bullion.Directory.
Read or add Jack Hunt Gold and Silver reviews and ratings using the "reviews" tab above.
All Jack Hunt Gold and Silver details are believed to be correct at the time of listing. Please report errors here.

To add this badge linking to your Bullion.Directory listing, copy & paste the following code snippet to your website: