NOTE: It seems Bullion index ceased trading and the site has been bought by a third party. We are waiting confirmation.
Bullion Index in a Nutshell:
Bullion Index is a leading low cost online physical bullion trading and investment company located in Melbourne Australia.
They offer investors access to trade and invest in physical gold, silver and platinum bars and coins from 15 trading hubs across the globe via the MetalDesk trading platform. Clients have full titled ownership with all bullion stored and fully insured.

Bullion Index Overview
Founded by experienced financial market professionals, Bullion Index offers its clients a secure, transparent and low cost way to invest and trade in physical bullion. Clients of Bullion Index can access live prices on 18 bullion products and trade from 15 global trading hubs around the clock.
The MetalDesk platform shows full market depth and allows clients to leave limit orders to purchase or sell at more favourable levels. As well as their online trading platform, Bullion Index also offers regular market updates, news, charts, advice on trading and product selection, along with personal account managers.

All client funds are segregated and held at top tier Australian Banks at all times.

Range of Bullion Products
Bullion Index offers a wide range of bullion products to suit all budgets. All products can be purchased and traded online via the MetalDesk platform from bullion exchanges in 15 global locations.
They offer bullion in the following forms:

Gold 1kg Bars
Gold ½ oz Pool
Gold 10oz Swiss Bars
Gold Canadian Maple Coins
Gold Australian Kangaroo Coins
Gold Austrian Philharmonic Coins
Gold American Buffalo Coins
Silver 1kg Bars
Silver 1oz Pool
Silver 10oz NTR Minted Bars
Silver 100oz Bars
Silver Austrian Philharmonic Coins
Silver Canadian Maple Coins
Silver American Eagle Coins
Silver Australian Kangaroo Coins
Platinum 1kg Bars
Platinum Canadian Maple Coins
All purchases are fully insured and stored in top-tier vaults and clients can start investing from as little as US$20.
See the full range of products on offer Catalogue ➲
Multiple Global Bullion Exchanges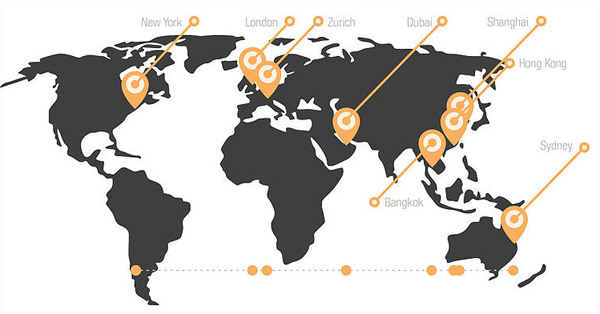 The MetalDesk platform allows clients to select and purchase bullion from 15 global bullion exchanges located in the world's leading financial centres including New York, London, Hong Kong, Zurich, Brisbane, Bangkok, Melbourne, Shanghai, Singapore, Sydney, Dubai, Perth, Adelaide, Auckland and Istanbul.
View live exchange prices and full market depth before placing a trade securely and transparently from any of the exchanges offered.

Having access to multiple exchanges allows clients to trade the best price at any given time and allows clients to transfer wealth around the world.
Select from bullion exchanges across the world Supported Exchanges ➲
Powerful MetalDesk Platform
MetalDesk is the most powerful and sophisticated physical bullion trading platform in the marketplace today which offers liquidity to suit all trade sizes. Clients can view full market depth, live prices, charts and trade with speed.



MetalDesk is 100% Direct Market Access (DMA) so there are no conflicts of interest and it's available on your PC, Mac, tablet or mobile device.
Take the system for a spin – it's free Demo Account ➲
Storage & Insurance
Bullion Index has partnered with the leading independent vaulting and logistic companies to provide comprehensively insured storage for its client holdings, while the MetalDesk platform makes it easy for clients to sell and track their holdings.
All bullion holdings are subject to dual-layered, annual and random audit, stocktake and compliance checks by independent, industry leading audit firm BDO and inspection firm Inspectorate to ensure and verify accurate in-vault customer bullion holdings.
Clients can of course also take delivery of their bullion.
Learn more about our secure storage solutions Global Storage ➲
Account Types
Bullion Index offers numerous account types which in most cases can be applied for online in minutes:
30 Day Free Demo Account
Individual Account
Joint Account
Trust Account
Company Account
SMSF Account
IRA Account
SIPP Account