Category: Alabama Bullion & Coin Dealers / Gold Buyers AL
Click Alabama gold dealer listings for reviews, information, map & contact details.
Is your Alabama-based bullion company not listed? Add a gold dealer in Alabama
Showing all 18 results

Fast Secure Shipping Across Alabama – Within Two Days of Cleared Payment
Looking for a specific class of precious metals dealer in Alabama?
Buying Gold and Silver in Alabama
Alabama has a long history with gold, ever since gold miners discovered rich seams of the yellow metal in the 1840s.
To this day treasure hunters and hobbyist prospectors make their way to Alabama's gold areas, panning for gold in her gold-bearing streams or with metal detector in hand hoping to find a gold nugget.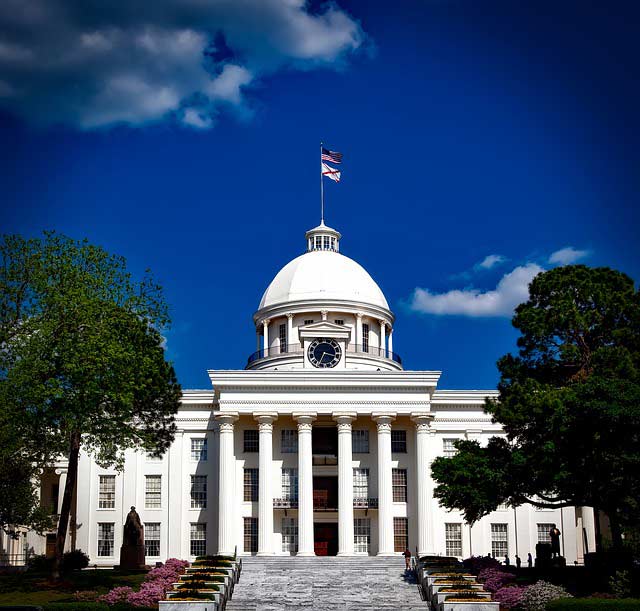 For those of us who prefer our gold investing to involve a retail sale, rather than back-breaking digging or panning, buying gold in Alabama is simple, with bullion dealers and coin shops being rich on the ground – as our full list of gold dealers in Alabama and Alabama gold buyers shows above.
Buying from Alabama Gold Dealers
Due to the high price of gold and silver buying any amount of precious metals from Alabama dealers merits a degree of care, especially when buying from the first time.
Try to investigate the dealer's reputation online, reading reviews either here or at other general business review websites, such as the Alabama BBB. Make enquiries at the Alabama Chamber of Commerce – you may be surprised at the tidbits of information you pick up and you may even get a recommendation for a local gold dealer from a fellow investor.
Finally, when you've completed your transaction please add to our Alabama gold dealer reviews, by rating and reviewing your chosen company above.
Are Bullion Sales Taxed in Alabama?
Unfortunately despite it's rich history with the metal, there is a bullion sales tax in Alabama.
Alabama state law taxes all sales of bullion, precious metal coins, nuggets and flake – including metals bought for investment purposes. Although there are exemptions, these are unlikely to apply to the average buyer and so all purchases are liable for a 4% sales tax. In addition buyers may be liable for a local county or city tax, bringing total tax on purchases to 8-12%.
Gold bought outside of Alabama (ie from out-of-state retailers) is subject to a "use tax" at the same rate as the sales tax. Full details of all tax on Alabama gold and silver sales can be found here.
Have we missed out a gold dealer in Alabama? Do you run an unlisted company? Please request we add it
here
– All standard listings are 100% free!
IMPORTANT: The above tax details are listed for information purposes only and are believed correct at time of publication. Bullion.Directory are not tax experts. All enquiries about local and state taxes should be addressed to the appropriate local body. Taxes and taxation are subject to change.